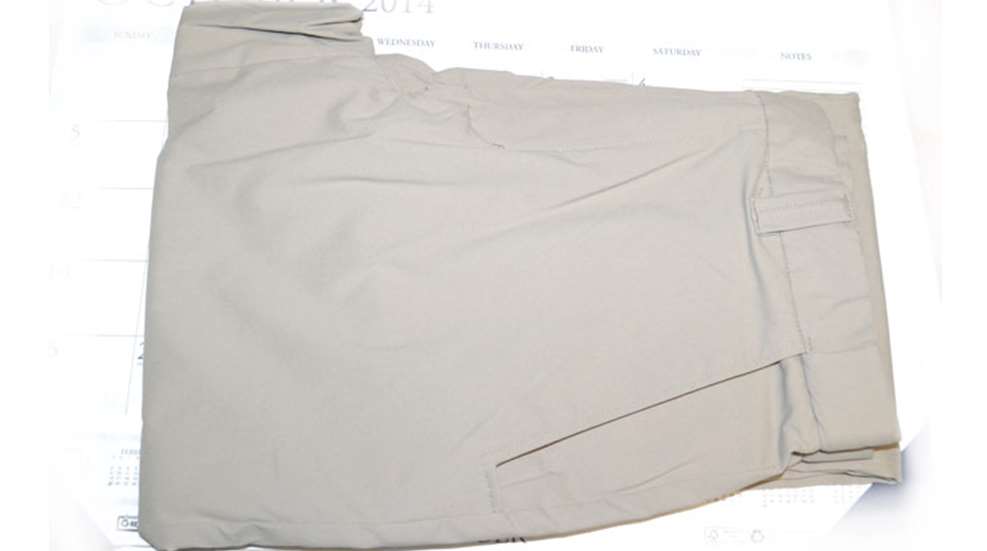 We all love our tactical pants, but sometimes we need something just a little bit more formal. For occasions like these, Blackhawk has just the thing.
Blackhawk's Dress Pant is quick-drying, wrinkle- and fade-resistant, water repellant and even contains a right-hand hidden pocket for concealed carry. All of this while appearing to be standard business-casual dress pants. No cargo pockets, D-rings or ripstop nylon are present which would tip off the casual observer as to the true nature of your trousers.
Should your sartorial requirements include pants capable of concealing a firearm as well as fitting in with the company bigwigs, Blackhawk's Dress Pants might be just what the tailor ordered. They're even available in colors other than khaki or black (although khaki and black are available) such as navy and "gravel" (gray).
MSRP: $69.99.