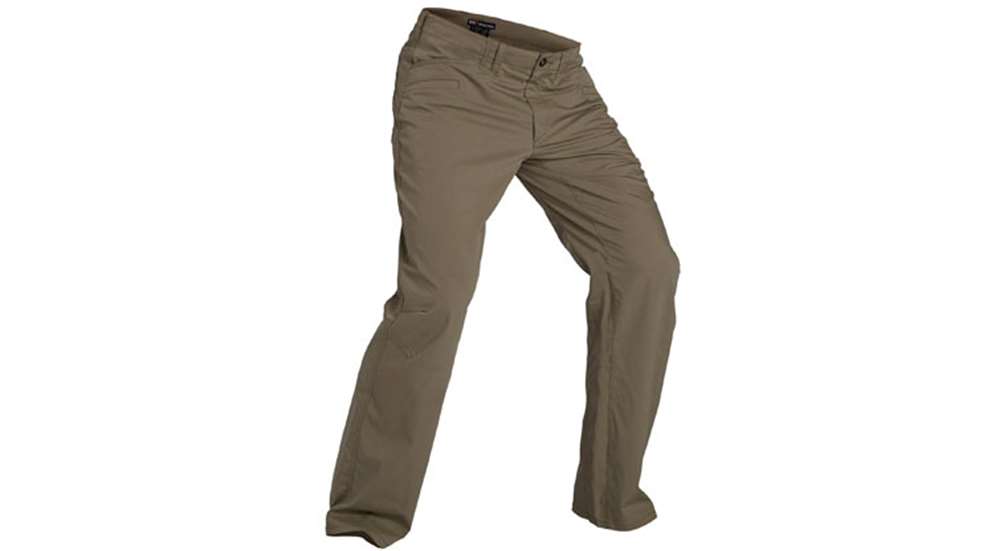 When choosing our gear, we're always on the lookout for things that work. 5.11 Tactical's new Ridgeline pant straddles the gulf between looking too "tactical" and offering the utility we search for in apparel.
With duplicate pockets both front and rear, there's plenty of space for all your gear. Spare magazines can ride in the upper back pockets; a cell phone can go in the lower front pockets and the front upper pockets have reinforced edges for pocketknives or flashlights. If you run out of places to put your stuff, you might want to look into a tactical bag.
The Ridgeline pant looks like a tactical pant but doesn't scream it—while there are no cargo pockets or carabiner-attachment points, its Teflon-coated Flex-Tac material is not normally found on your everyday khakis. However, that coating offers stain-resistance, which comes in quite handy in the office environment (coffee just wipes right off, or at least that's what I've heard...)
MSRP: $74.99, available in Battle Brown, Field Green, Stone and Storm.