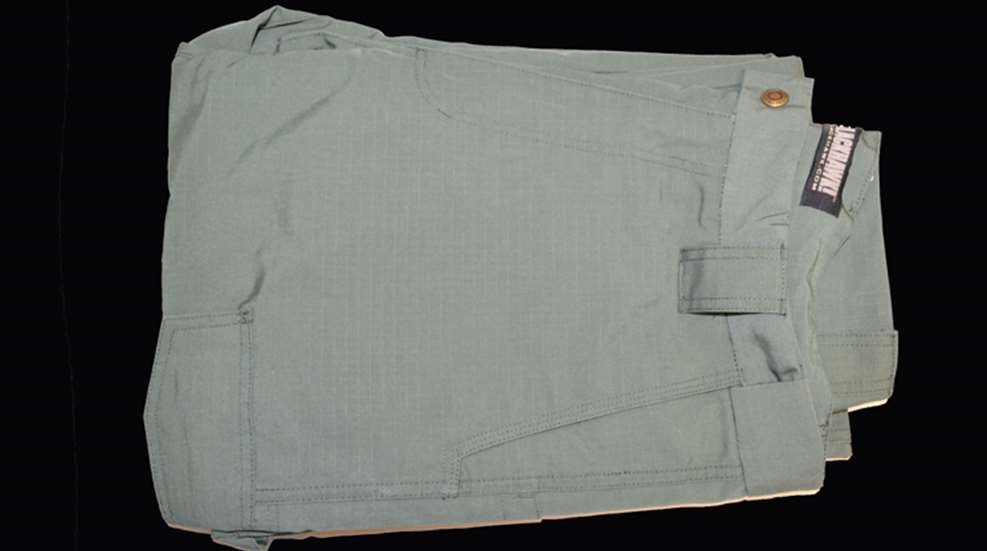 Tactical pants get a bad rap, they really do. Oh, sure, they're not quite as dressy as a pair of Dockers, but just try getting a spare magazine, flashlight, cell phone, car keys, backup firearm, magazine for backup firearm, first aid kit and pocketknife into a pair of Dockers. When you need the room, you need the room.
All joking aside, it really is nice to have a reinforced, separate place for all your gear. Blackhawk's LT2 Tactical Pants offer deep front pockets, generous rear pockets and twin cargo pockets with segmented, two-inch-wide sections of elastic webbing to keep gear upright and separated.
Not only that, but the LT2 is water- and stain-resistant and reinforced at wear points for long life. Constructed of 6.5-ounce polyester/cotton ripstop, the LT2 features YKK zippers and Prym snaps. As an added nice touch, there's a section of grippy material around the waistband to help keep shirts tucked in - perfect for deep concealment.
MSRP: $56.45. Available in black, navy, khaki and olive drab.