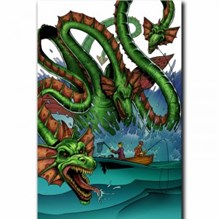 Birchwood Casey Darkotic Targets have been a big hit during the zombie shooting craze that has been sweeping the nation. The new Darkotic Monstroid targets expand the line to include the kind of monsters that keep us up at night.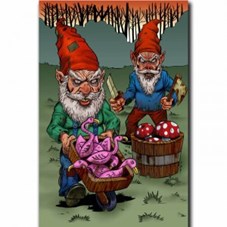 Eight new scary monsters are available, including the Snack Rabbit Jackalope, Dead Sea Sea Monster, Freezer Burn Yeti, Night Watch Werewolf, Final Harvest Scarecrow, Farm Hand Chupacabra, Grounds Crew Garden Gnomes and Scar Tissue, a chainsaw wielding maniac.
12x18-inch splattering targets are available in 8 packs for $12.50, 50 packs for $70.00, or can be ordered individually/bulk in multiples of 100 for $1.20 each.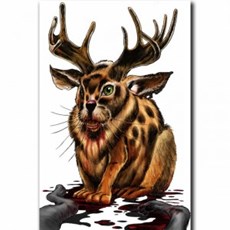 23x35-inch non-splattering paper versions of all eight targets are available for $1.98 each in bulk/multiples of 100.