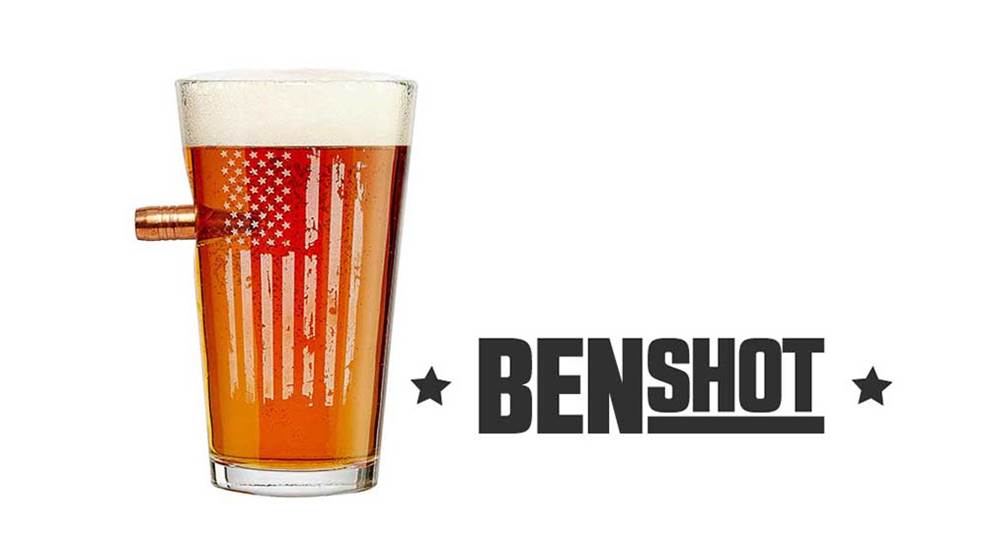 Its glassware line that features bullets captured as if they are about the breach the beverage within may be hot on Amazon, but it's nothing compared to the headlines family-owned BenShot garnered last month after it gifted employees a gun for the holidays.

The company gave each member of its 16-member staff a choice of a $500 gift card or an identically valued certificate redeemable for a firearm at a local gun store—thereby ensuring lawful transfers, including federally mandated NICS background checks. Successfully passing a firearm safety course was also required before taking possession.
Ben Wolfgram, co-owner of the Hortonville, WI-based company, explained the unusual move is an "…effort to promote personal safety and team building," according to USA Today.  Chelsea Priest, a Green Bay, WI, resident who works for the firm, told the newspaper the firearm is empowering and will "…help keep her safe."
The close-knit nature of the team that works for the father-and-son-owned business, which was established in 2015 in the family garage, was one of the primary catalysts for the unusual Christmas gift. Wolfgram told local news station WBAY it's an effort, "…to make sure all employees are safe and happy—a handgun was the perfect gift."  Inside Edition initially reported all but two of the 16 employees claimed a firearm, although that decision was rethought after successful completion of the firearm safety course.
BenShot's unusual line of glasses with a bullet embedded in the side has sent the company on a fast growth trajectory and currently ranks No. 1 of more than one million handmade products on Amazon, according to a company press release. "For us, now, we have an entire armed staff," Wolfgram told the
Appleton Post-Crescent
. "I think that's pretty good."