by
Shooting Illustrated Staff
posted on January 12, 2012
Support NRA Shooting Illustrated
DONATE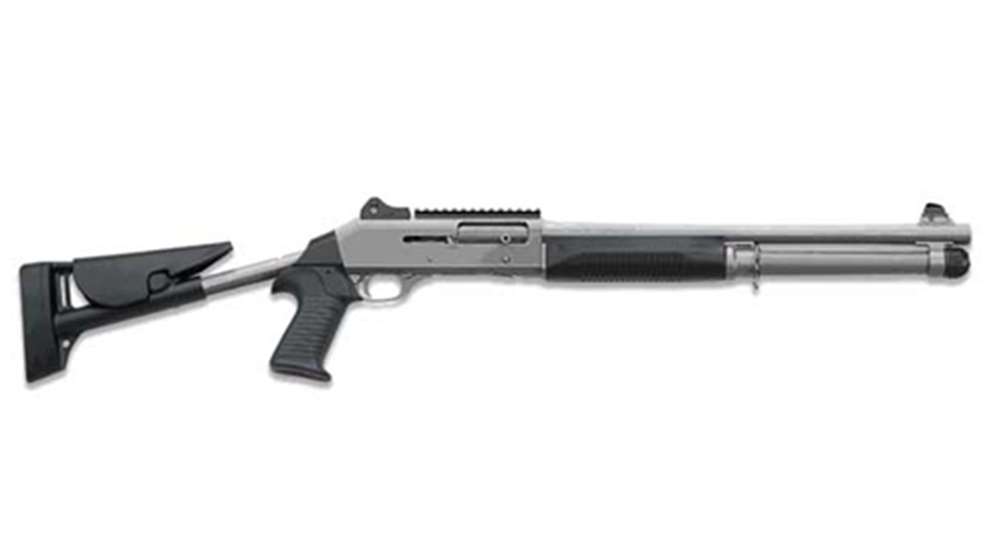 The latest version is called the M4 H2O, which includes for the first time ever, a factory-installed telescoping pistol-grip stock, a full-length magazine tube (7+1 capacity) and NP3 coating-a seriously rugged weather-proofing that will withstand all the elements. The M4 H2O comes standard with a Picatinny rail, pistol-grip stock and a fully adjustable ghost-ring aperture rear sight and windage-adjustable front sight.
NP3 is an electroless nickel-based finish, which gives the metal's surface an attractive satin gray, non-reflective finish. All active surfaces including the M4 H2O's entire bolt assembly, trigger group, magazine tube and follower and barrel are evenly plated with a true composite coating of sub-micron particles of PTFE (polytetrafluoroethylene)-also known as Teflon with electroless nickel co-deposited into the nickel matrix.
Every metal part of on the M4 H2O is completely protected from rust and corrosion, even when exposed to marine environments with salt spray, rain, and high humidity. This degree of protection is 10 times greater than standard electroless nickel finishes.
Not only is NP3 extremely corrosion resistant, but it also provides high lubricity and a low friction co-efficient, which greatly increases the life of a firearm. Furthermore, as wear occurs on the surface of the finish, fresh particles of PTFE are exposed to maintain consistent lubricating qualities of the coating.
The M4 H20 will only be available for a limited time, so visit your Benelli dealer soon to see and handle a shotgun that's truly capable of weathering all conditions.
Specifications:
Gauge: 12-Gauge
Barrel Length: 18.5"
Sights: Ghost-ring
Metal Finish: NP3
Stock: Telescoping
Average Weight: 7.8 lbs.
Overall Length: 40"
Length of Pull: 14 3/8"
Drop at heel: 2.25"
Drop at Comb: 1.5"
MSRP: $2269
For the latest news and product information visit www.benelliusa.com.