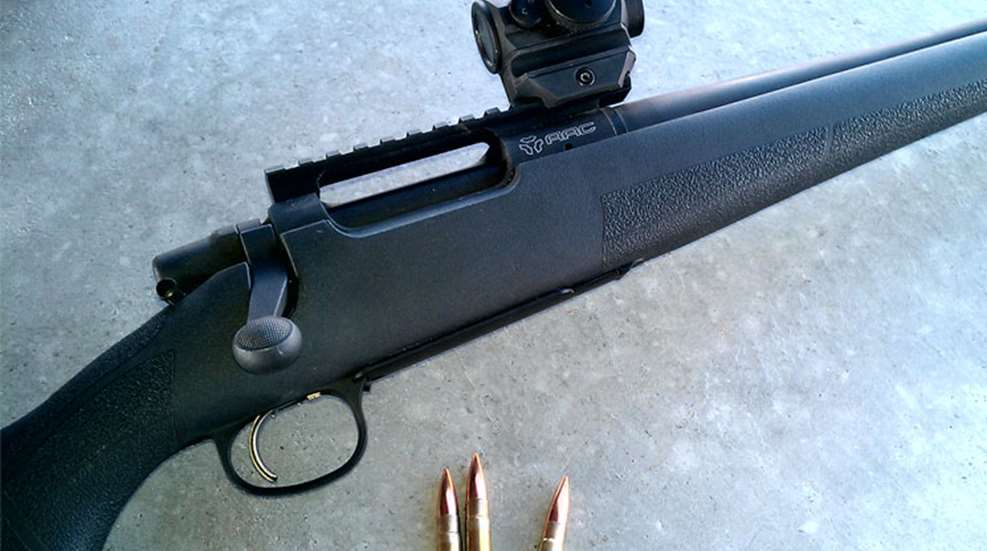 The .300 AAC Blackout isn't just for AR-platform rifles. It's a little round, and it fits very nicely in a little rifle--say, the Remington Model Seven. AAC and Remington team up to prove it with the Micro 7, a "tactical-ized" version of the compact bolt gun.
Notable differences include a Picatinny rail on the receiver, a synthetic stock with panels of pebbly texturing, and a chambering in .300 AAC Blackout, of course.
The buttstock has an adjustable cheekpiece, so when you throw a big scope in high rings on the rifle to deal with a subsonic load's rainbow trajectory, you won't have to crane your neck to see through the glass.
And, as what should come as no surprise, the muzzle is threaded for a suppressor.