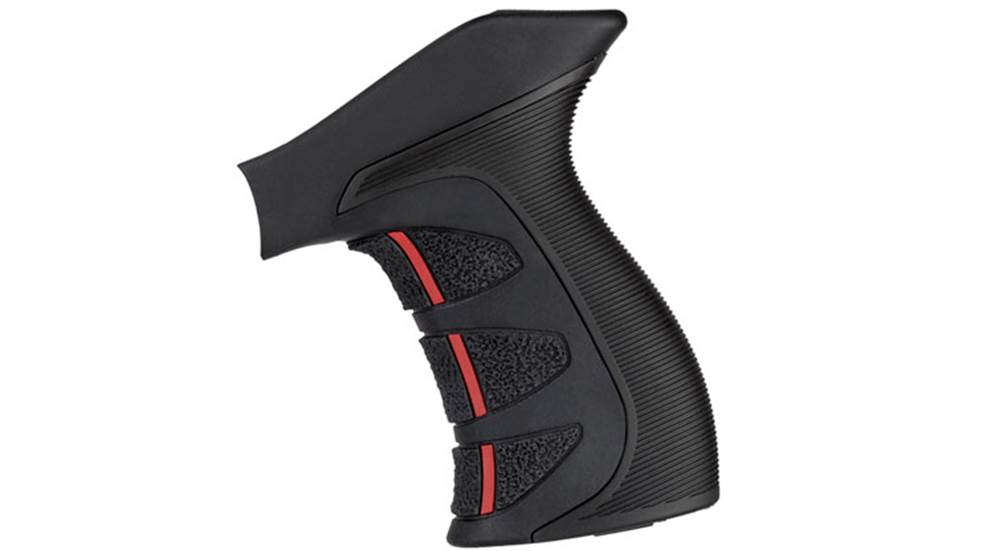 One of the simple, but quite effective methods for reducing felt recoil in a handgun is adding a recoil-reducing grip. More padding where the sharpest impulses hit helps soften the blow, and a grip that better fills the hand will also absorb more recoil.
ATI's Scorpion X2 Grip for the Taurus large frame revolver offers an enlarged backstrap for higher placement on the grip, with the company's proprietary Sure-Grip V2 texture, making for solid purchase under a variety of circumstances. Installation is simple, with the Scorpion X2 grip replacing the stock Taurus grip and using the existing grip screw.
In the hand, the grip is both comfortable and stable. The recoil pad that contacts the palm of the hand is a soft rubber and provides an almost sticky surface, while the V2 texture is aggressive and keeps fingers securely in place in the front of the grip. Be careful when handling out of the package, though - the edges that contact the pistol itself can be sharp.
MSRP: $24.99