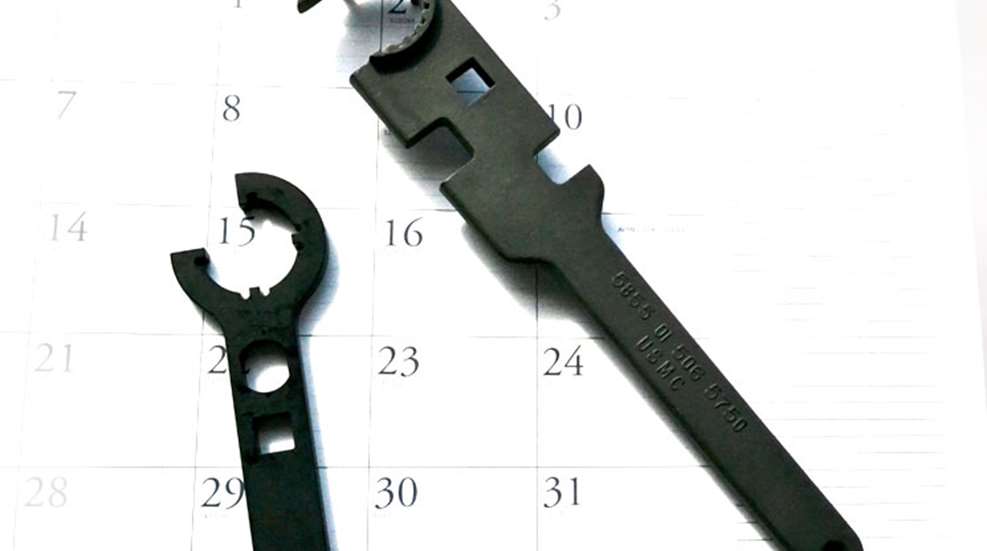 With the recent addition of a new AR-15-platform rifle courtesy of York Arms, attention has turned to some of the handy tools that make life easier when working on the AR-15 platform.
The Smith Enterprise Armor's Wrench is made from 17-4 stainless steel and is a heavy-duty option for adding or removing barrels. It features slots for receiver extensions and tightening or removing flash hiders, and includes a 1/2-inch square torque drive opening. If you're considering building your own AR-15 upper, this is a must-have tool for the job.
MSRP: $59.99
Brownells offers this CAR-15 M4 Buttstock wrench for removal or installation of the receiver extension needed for a collapsible stock. In addition to the wrench, there's a 1/2-inch square torque drive opening, pry bar/screwdriver and a fixed stock receiver extension remover. If you've ever had a collapsible stock come loose on you, this is an extremely handy tool to have in your toolbox.
MSRP: $69.99