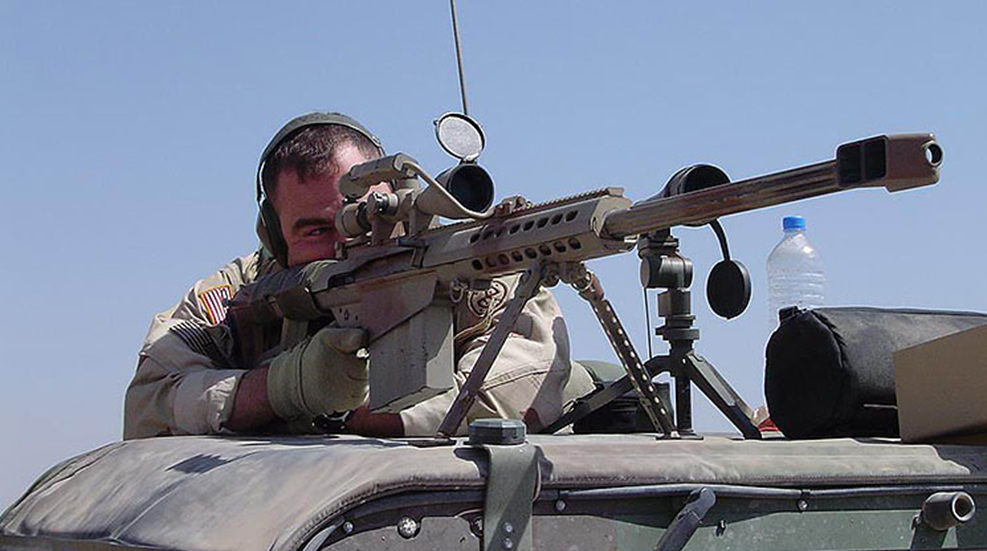 AmericanSnipers.org is a non-profit organization who has made it their mission to support specialized sniper troops through gear donations so they can confidently fight and do their job. This year alone, AmericanSnipers.org has raised over $50,000, which doesn't include contributions made by their corporate sponsors. Their ability to raise such sizable funds in a short amount of time is due to their devoted workers. AmericanSnipers.org is an all-volunteer organization, so aside from fundraising costs, all monetary collections go to purchasing and shipping much needed supplies and gear to our snipers and designated marksmen.
For the last 13 years that AmericanSnipers.org has been in operation, they have stayed on top of what is needed most by U.S. sniper troops. When the organization first began it seemed that personal hygiene items, weapons maintenance gear, optics and magazines were in high demand. The needs this year include tripods, wind meters, range finders and weapon carrying systems such as backpacks, drag bags and slings. Electronic photography equipment—to document events for later review by operations planners—is another increasing need. This includes devices such as Go-Pros, dedicated digital combat cameras and night-vision digital optics.
One of the ways the organization raises their funds is by soliciting at major industry meetings. For example, at this year's Great American Outdoor Show in February, AmericanSnipers.org raised $5,630. Then, in May at NRA Annual Meetings and Exhibits in Louisville, KY, the organization raised an extra $23,328. In addition to these large national meetings, AmericanSnipers.org raises money through smaller venues and one-day events, by hosting raffles and operating an online store year-round.
As mentioned, AmericanSnipers.org receives a large portion of their supplies through gear donations by corporate sponsors. Their list of supporters include companies such as Zeiss, Camelbak, Brownells, Armalite, Blue Force Gear, Leupold, MidwayUSA and many more. For the many years AmericanSnipers.org has been in business, the gear donations received by these companies far exceeds donated money raised.
Ask around, and you'll hear someone praise AmericanSnipers.org. They have supported snipers and designated marksmen in more than 1,100 different platoons of the U.S. military, and donated hundreds of thousands of dollars in funds and gear for U.S. snipers in all branches of the armed forces. They have a mission to support the special sniper and marksmen troops—their countrymen—for as long as it takes. It's clear that they intend on keeping that promise.