by
Shooting Illustrated Staff
posted on January 8, 2017
Support NRA Shooting Illustrated
DONATE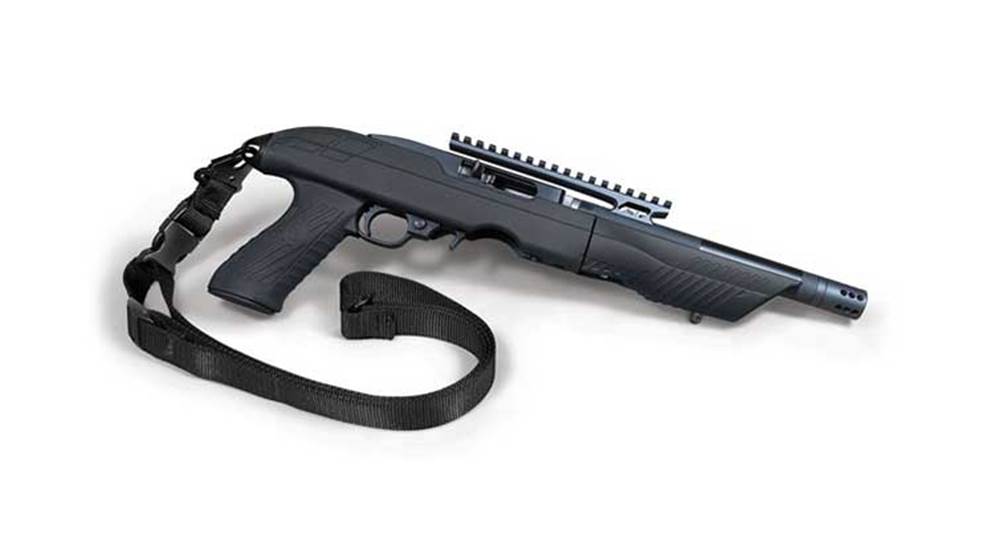 Adaptive Tactical
introduced two new Tac-Hammer TK22 takedown stocks for Ruger rimfire models, adding aftermarket options for both the Ruger 10/22 and the 10/22 Charger pistol.
"The 10/22 is a wildly popular all-American gun, and we've designed a couple of stocks for it that will really take it to the next level," said Gary Cauble, director of sales and marketing for Adaptive Tactical. "You'll be able to quickly see that they make a world of difference in the ergonomics, comfort and shootability of the rifle."
The
Tac-Hammer TK22 Stock
provides users with a pistol grip and an AR-style collapsible stock that gives shooters the option to adjust length of pull. The stock also features a rubber recoil pad, a QD swivel attachment and a molded-in standard sling swivel attachment. The stock is also compatible with the company's
TacTRED Monopod.
The stock is available for Ruger 10/22 Takedown models and comes with a removable barrel insert to fit both standard tapered barrels and bull barrels.
The company also released the
Tac-Hammer TK22 Stock
for the Ruger 10/22 Charger Takedown. The stock is manufactured from polymer for durability and includes a shoulder sling for easy carrying. The Charger stock is also compatible with the company's TacTRED Monopod.
The suggested retail price on the TK22 Stock for the 10/22 rifle is $129.99, while the Charger model retails at a suggested price of $99.99.