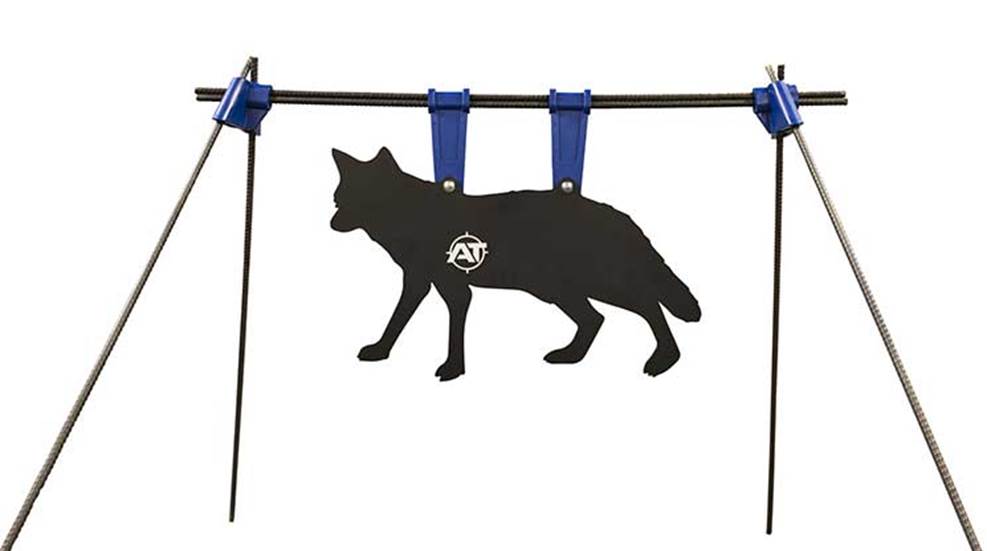 Action Target
expanded its steel-target product lineup in spring 2017 by adding the new PT Gong Series, as well as the company's innovated new Last Stand system.
"Action Target prides itself in the highest possible quality AR500 steel," Product Marketing Manager Chris Hess said. "As one of the largest buyers of steel in the world we are able to pass on our quality and low cost to our loyal customers and that is exactly what we have done in bringing these quality Gongs to the market."
The new PT Gong Series is designed to both high-quality and affordable and comes in 30 different target shapes to suit the needs of precision shooters, plinkers, competition shooters and hunters. All the targets are constructed from AR500 steel and come in 0.25-inch and 0.5-inch thicknesses, depending on the target.
For precision shooters, Action Target offers circle gongs ranging from 4 inches to 18 inches in diameter, as well as a 24-inch large gong for long-range work. For competition shooters, IPSC and IDPA torso targets are offered, as well as a Multi-Star target. Hunters have their choice of life-sized coyote, boar and prairie-dog targets. Other target options include 12-inch and 18-inch square targets, as well as a large 18x24 steel plate. Suggested retail prices for the targets range from $8.99 for the 4-inch circles to $109.99 for the 24-inch gong.
In addition to its new line of steel targets, Action Target also announced the launch of its patented Last Stand system. This new stand apparatus uses a self-sealing polymer that replaces the ropes and chains typically used to hold up steel targets. While ropes and chains can break with one errant shot or piece of shrapnel, the polymer can withstand hundreds of shots before needing replacement.
The Last Stand system provides brackets that allow shooters to incorporate easily replaced steel rebar into their shooting supports, creating a stable target stand that withstands shrapnel and bullet strikes numerous times without needing replacement. 
The complete Last Stand system is available from Action Target for $106, while the brackets and target holders are available for $24.99 and $14.99, respectively. Replacement steel rebar is also available from the company at a cost of $30 for six pieces.