by
posted on February 3, 2021
Support NRA Shooting Illustrated
DONATE
The annual SHOT Show in Las Vegas serves as a stage for manufacturers to debut their new rifles, ammunition, optics and gear. Unfortunately, the global pandemic has resulted in the show being cancelled, but that doesn't mean you won't get a sneak peek at the newest shooting products for the new year.

We've contacted manufacturers to see what new guns they have in the works, and there are plenty of great new guns scheduled to hit the market this year. Here's a look at some of the top ARs and bolt guns that will be coming to a dealer near you very soon. 
Ruger Custom Shop RPR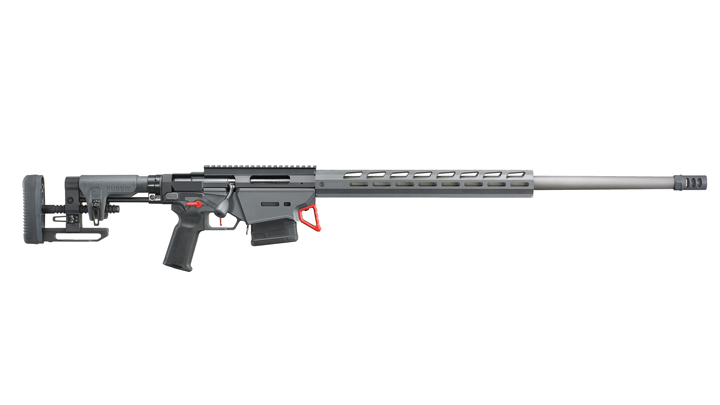 Ruger's new Custom Shop Ruger Precision Rifle is chambered in 6 mm Creedmoor and offers an extensive list of accessories that serious shooters demand including a factory-installed TriggerTech Trigger with Frictionless Release Technology, 20 MOA top rail, custom heavy-contour stainless steel barrel with an APA muzzle brake, and a Ruger Precision MSR adjustable stock with QD sling attachment points.

The flared magazine well allows for fast, precise reloads and the M-Lok attachment slots are machined into the sides of the magazine well. The upper and one piece bolt are machined from pre-hardened 4140 chrome-moly steel while the lower magazine well halves are machined from aerospace-grade 7075-T6 aluminum that is type-III hard coat anodized. The new Custom Shop RPR offers too many top-shelf features to list, and that make this gun competition ready right out of the box. MSRP: $2,399.    
Daniel Defense DDM4 PDW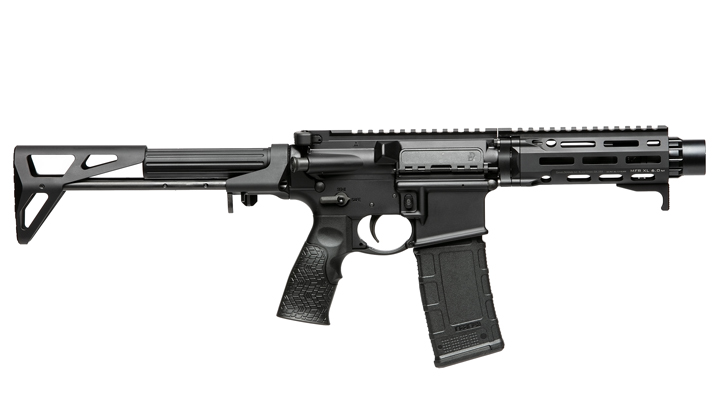 The DDM4 PDW is a compact, durable AR that comes as either a pistol (with a Maxim Defense CQB Pistol Brace) or SBR (with Maxim Defense CQB Gen 7 stock) for under two grand. Both DDM4 PDW models feature seven-inch cold hammer-forged barrels that provide superb ballistic performance and with an overall length of just 20.75-inches the DDM4 PDW in .300 Blackout is ideal for backpacking and personal defense and it's tons of fun gun to shoot that the range.

The barrel features a 1:7-inch twist and works with both subsonic and supersonic .300 BLK loads, and the 6-inch MFR XL flat front rail with M-LOK attachment points and an SLR M-LOK MOD2 Handstop. This rugged, fun-to-shoot AR weighs in at 5.7 pounds. MSRP: $1,930.  
Wilson Combat Protector Elite Carbine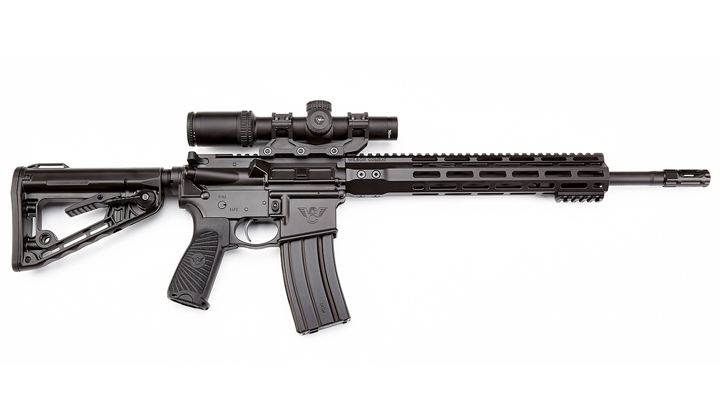 Wilson Combat's cool new Protector Elite series AR rifles and pistols feature billet flat-top uppers and billet receivers and Wilson Combat Match Grade barrels (16-inch round Recon profile for the carbine version, 11.3-inches for the pistol). Gas system length varies depending upon model and caliber, but all of these guns come with Wilson's Lo-Profile Gas Blocks. Each gun also comes with a threaded barrel with Wilson Combat's Q-Comp hybrid brake and compensator.

Carbine and pistol models both receive Wilson Combat's TTU (Tactical Trigger Unit) M2 4-pound triggers as well as a host of other cool features you'd expect from a Wilson Combat gun. Chambering options include 5.56, .300 Blackout and Wilson's own .300 HAM'R. The carbine model comes equipped with a Wilson/Rogers Super Stoc while the pistol version features Gear Head Works Tailhook Mod 2 Pistol Brace. Protector Elite firearms are available exclusively through Davidson's and Sports South and price is TBD.

Savage Impulse Predator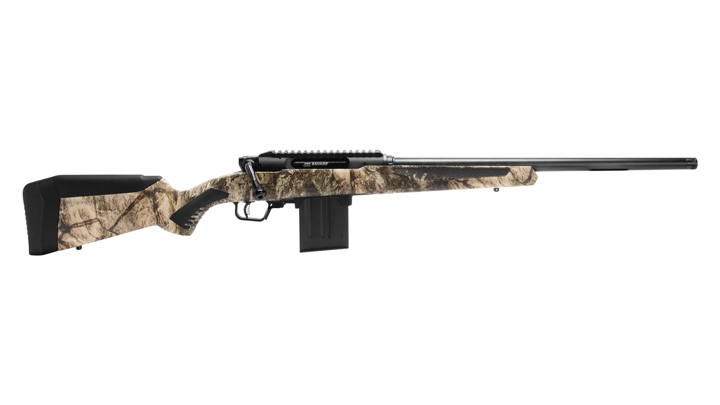 New for 2021, Savage Arms introduced the Impulse, a groundbreaking line of American-made rifles that feature a unique straight-pull action that changes the basic function of the conventional bolt into one fast and easy-to-use movement. The new action is built around the Hexlock system, which is a robust lockup that allows for Impulse's reliability, speed, safety and accuracy. For the longest time straight-pull bolt guns were relegated to super high-end offerings (read: extremely expensive), but Savage's new take on the design brings it into reachable territory for many more shooters. MSRP: $,1449. 
Rock River Arms RRAGE 2G Rifle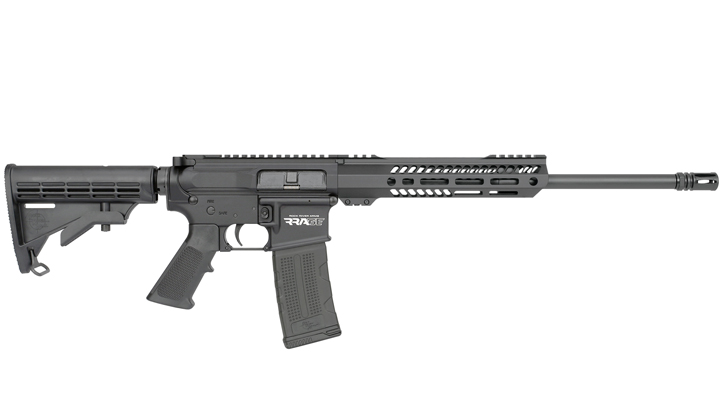 If you're looking for the best new bargains in 5.56 AR rifles this might just be it. The RRAGE 2G from Rock River Arms features an extruded aluminum A4 upper and a forged RRA LAR-15 lower receiver and 16-inch chrome moly barrel with a 1:9 twist and an A2 flash hider. It also features a carbine length gas system with a low profile gas block and an RRA single stage trigger.

The stylish and functional 9 ½-inch RRAGE 2G free-floating handguard is M-LOK compatible so it's easy to secure accessories to the rifle and these guns come with 6-position RRA Tactical Carbine stocks. These guns are well-built and fun to shoot, and it's tough to beat all they offer at this price point. MSRP: $860.

Browning X-Bolt Hell's Canyon Max Long Range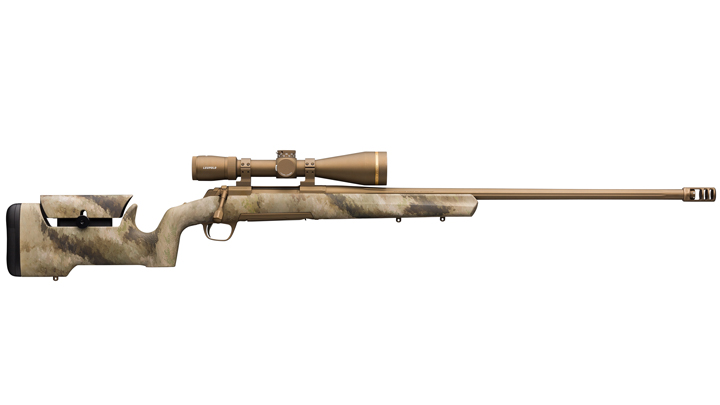 Browning's newest bolt gun is designed with long-range shooters in mind and comes with a composite Max stock with adjustable comb and LOP spacers. The stock features an A-TACS AU Camo finish, an Inflex recoil pad and dual front sling studs make mounting a bipod simple. X-Bolt rifles feature a three-lug bolt which requires a short 60-degree bolt lift for faster cycling and better scope clearance.

Each of these rifles come with a 26-inch heavy sporter fluted barrel with a 5/8 x 24 TPI threaded muzzle and Browning's new Recoil Hawg removable muzzle brake. Other features include a Burnt Bronze Cerakote finish on the metalwork, rotary magazine, and Browning's Feather trigger system. The X-Bolt Hell's Canyon Max Long Range rifle is chambered for 10 popular long-range cartridges ranging from 6.5 Creedmoor to .300 PRC including the hot new 6.8 Western. MSRP: $1,429.99-$1,559.99. 
SIG M400 TREAD PREDATOR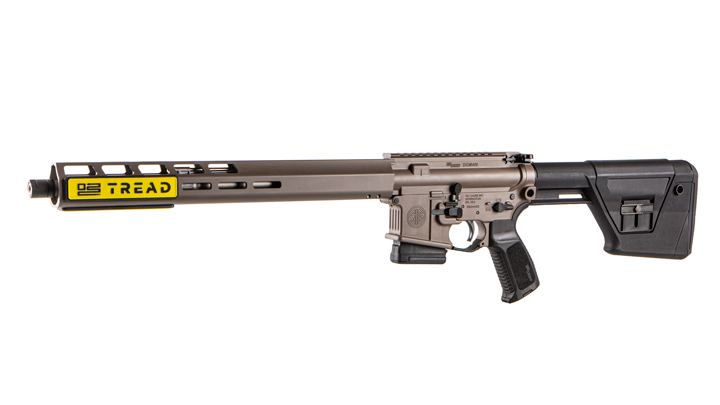 The Tread Predator aluminum-framed AR comes with a Cerakote Elite Jungle finish and a 16-inch stainless steel barrel with thread protector. It includes a lightweight precision-style stock that is adjustable for LOP and comb height and the rifle comes with a lightweight, free-floating 15-inch Predator handguard. Other key features of the Predator rifle include a hardened polished trigger and ambidextrous controls.

Though it's designed with predator hunters in mind, the M400 Tread Predator is a versatile, stylish, and functional all-purpose AR rifle that's compatible with the full line of Tread accessories including additional M-Lok handguards, flip up front and rear sights, a three-chamber compensator and much more so this well-appointed and value-priced AR can be customized to fit your exact needs and specifications. MSRP: $1,099.99.       
Winchester Model 70 Long Range MB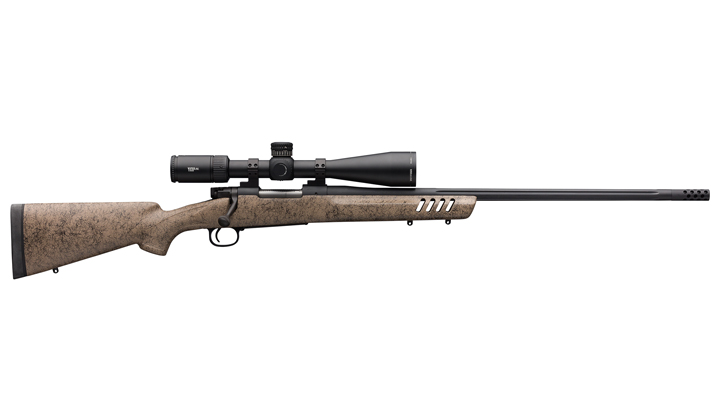 The "Rifleman's Rifle" has a loyal following in the hunting community, but we can't forget the M70's role as a long-range tactical weapon. Gunnery Sergeant Carlos Hathcock, the greatest American sniper in Vietnam, used the Model 70 exclusively, and I believe he would have approved of the new M70 Long Range MB. This rifle features a Bell & Carlson stock with a wide fore end and dual sling studs and it comes equipped with a heavy 24-inch threaded barrel with muzzle brake.

Like other Model 70 rifles, the new Long Range MB version comes with Winchester's excellent MOA trigger, a controlled feed action, and a three-position safety. It's available in eight calibers ranging from .22-250 to .300 WSM, and because of its design the M70 Long Range MB is lighter and easier to carry than many competing target guns. MSRP: $1,489.99 to $1,529.99.