by
Evan Brune, Associate Editor, Shooting Illustrated
posted on March 21, 2018
Support NRA Shooting Illustrated
DONATE
Taurus seems poised to grow in the future, thanks to a significant amount of research, development and investment in the company's new 2018 product lineup. While past endeavors from Taurus have left some consumers with an unfavorable impression, the Taurus team tackled its new product offerings with renewed vigor, concentrating on quality, dependability and durability combined with the company's aim to provide solid self-defense and hunting guns at affordable prices.

Over the past several years, Taurus USA, based in Miami, FL, worked to attract engineers from every corner of the firearm industry to spearhead R&D and manufacturing operations right here in the USA. This enabled the company to start from the ground floor on a number of models, and this new team spent thousands of man-hours and expended thousands of rounds of ammunition developing affordable and dependable handguns for concealed carry, home defense, hunting and more.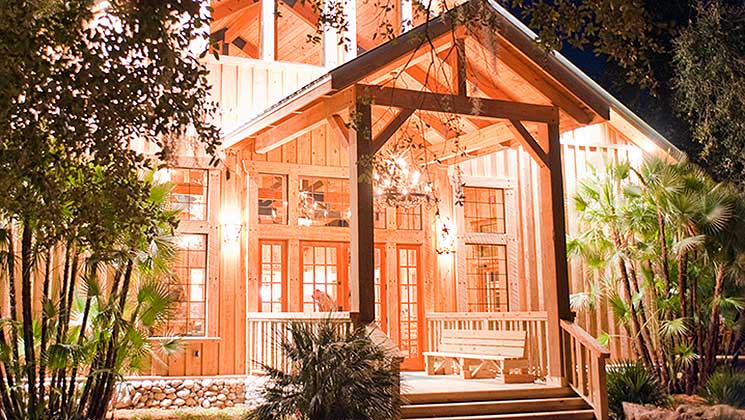 To take a closer look at these new models, Shooting Illustrated traveled to the shores of Lake Okeechobee, FL, to Quail Creek Plantation, a beautiful quail-hunting reserve encompassing more than 4,000 acres of pristine landscape and filled with all the elements of natural beauty unique to Florida. Among the sprawling, untouched swamps, grasslands and cypress trees entwined with Spanish moss, we took a look at several of the new guns Taurus USA spent years developing.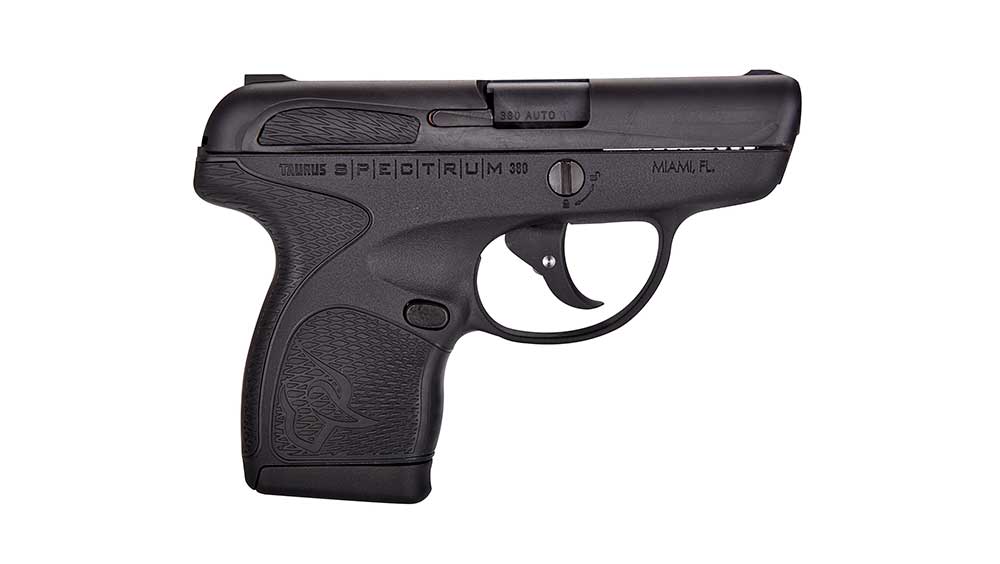 Taurus Spectrum

Possibly the most visible new model from Taurus USA, this petite pocket pistol made its debut at SHOT Show 2017, where consumers and industry professionals alike got a glimpse of the company's latest and greatest. Unfortunately, production models were slow to roll out in the following year, but that's not necessarily a bad thing. In fact, it showcases an admirable element of the company's new direction.

See, the new team at Taurus is dead-set on ensuring that the products they put to market meet or exceed the quality, durability and reliability standards today's consumers expect. Rather than rush to put a potentially sub-par gun on the market, the company waited until it was everything they wanted it to be.

How did it turn out? The first impressions were pretty good. Excellent, actually. The Taurus team had several models on the line, all of which were shot thoroughly throughout the day without any kind of stoppage. Several things jump out about the design. For one, there's not a straight surface anywhere on the exterior of the pistol. The rounded design is meant to interact with the contours of the hand, creating a natural, ergonomic fit that enables consumers to actually shoot the gun without discomfort.

One of the unique elements of the Spectrum is the rubberized inserts located on the grips, backstrap and slide, providing a textured surface for manipulation and a solid hold. Product Development Manager Dusty Sroufe told SI that the panels were constructed from a specially formulated polymer that's designed to stand up to abuse without wearing down. The panels also offer a chance for consumers to buy a gun with a unique color combination, thanks to the ability to choose multiple combinations of grip, frame and slide colors. Panels are secured solidly into place and are not interchangeable. The suggested retail price on the Spectrum is $289.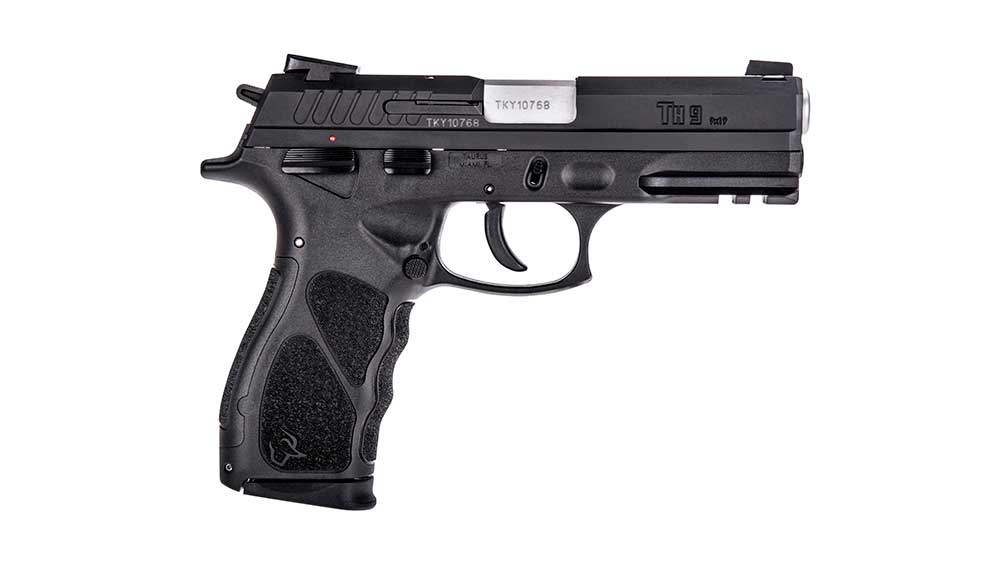 Taurus TH Series

A number of recent handgun introductions have seen a return to hammer-fired operating systems, and Taurus USA is joining the fray with its lineup of TH series handguns. These pistols feature an external hammer and a double-action/single-action operating system that engages with a built-in decocker/manual safety.

This enables a number of different carry methods. Users can carry hammer down/safety off and rely on the long double-action pull as a safety. They can carry hammer back/safety on on in a true, single-action style carry method, or for those who are especially cautious, the gun can even be carried hammer down/safety on for a double-layer of safety checks before firing.

Elements of the pistol include a polymer frame with aggressive texturing not unlike the rough surface found on skateboard tape. This type of texturing might not be the most comfortable for everyone, but it certainly anchors the gun in a user's hand. The pistol also incorporates Novak-style sight dovetails and an integrated Picatinny frame rail for added accessories.

Both manual and compact models are offered in the TH series of guns, each in caliber options of 9 mm or .40 S&W. While no measurement tools were on hand to accurately gauge the trigger, the double-action pull was sufficiently long and heavy enough to provide a significant safety margin before breaking the shot without being terribly inconsistent. Single-action shooting was crisp and clean, as it should be, with each shot finding its mark on a number of Revolution Targets steel plates. MSRP is listed at $359.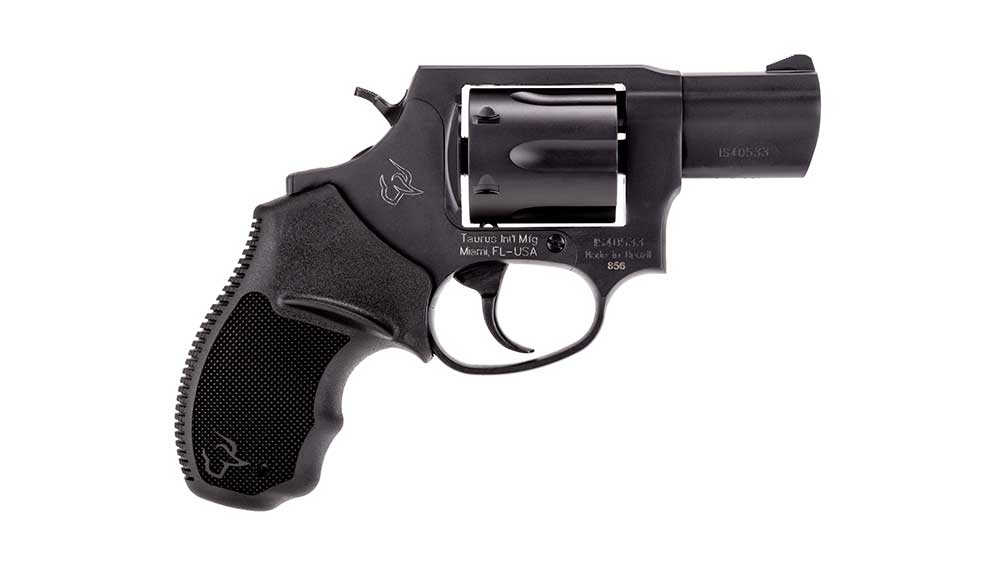 Taurus Model 856

Taurus also stepped up its concealed-carry revolver offerings in 2018 with the launch of its new 856. This lightweight .38 Spl. wheelgun is enhanced with a set of well-textured rubber grips that are contoured to provide a secure fit in the user's hands. With an exposed hammer spur, owners can fire the guns in either double-action or single-action modes.

The double-action pull experienced on the sample model used at the Quail Creek Plantation in Florida was the weak point on the gun. While it was heavy enough to provide a measure of security against unintentional discharges, the pull wasn't terribly consistent and made accurate shots difficult. However, the single-action pull more than made up for it with a tight, consistent break that enabled on-target hits at 15 yards or more.

The Taurus 856 is currently available with steel frames finished in matte-black or bright stainless steel, but the company also showcased a lightened model that further reduced weight for carry use. The gun has a six-shot cylinder capacity, and the best part is that the MSRP is a very affordable $329.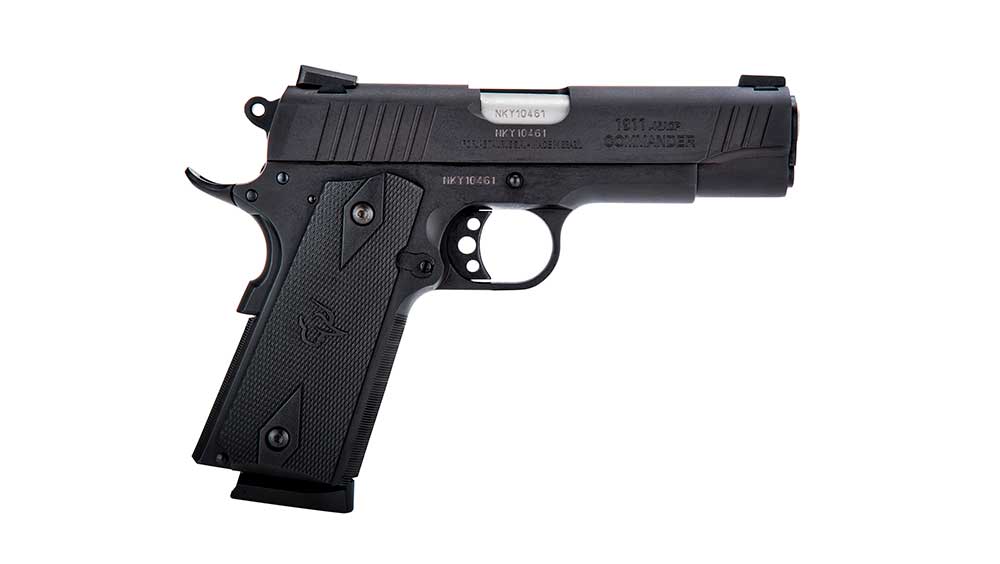 Taurus Officer and Commander 1911s

Offering compact models of one of the most popular pistol styles in the country, Taurus expanded its 1911 lineup with models in both Commander and Officer sizes, providing streamlined, practical and affordable models chambered in both 9 mm and .45 ACP.

We had a chance to get on the range with both the Commander and Officer 1911s chambered in .45 ACP, shooting a Steel Challenge-style setup with the gun, alternating between four steel plates placed near and far and ending with a center plate to finish the round. In this challenge, the guns performed much more admirably than the author and would undoubtedly place rounds where needed in the hands of a more-capable shooter.

Featuring textured polymer grips and a checkered front strap and backstrap, the guns anchored well in the hand during the rapid-fire drill. The trigger was short and crisp, and the pistols had no evident hang-ups during the many hundreds of rounds fired by multiple shooters during the day, certainly a testament to the company's renewed commitment to quality.

Each gun has an all-black finish and is loaded with Novak-style sights and an extended beavertail that protects the strong hand from hammer bites. The suggested retail price on these guns is $609.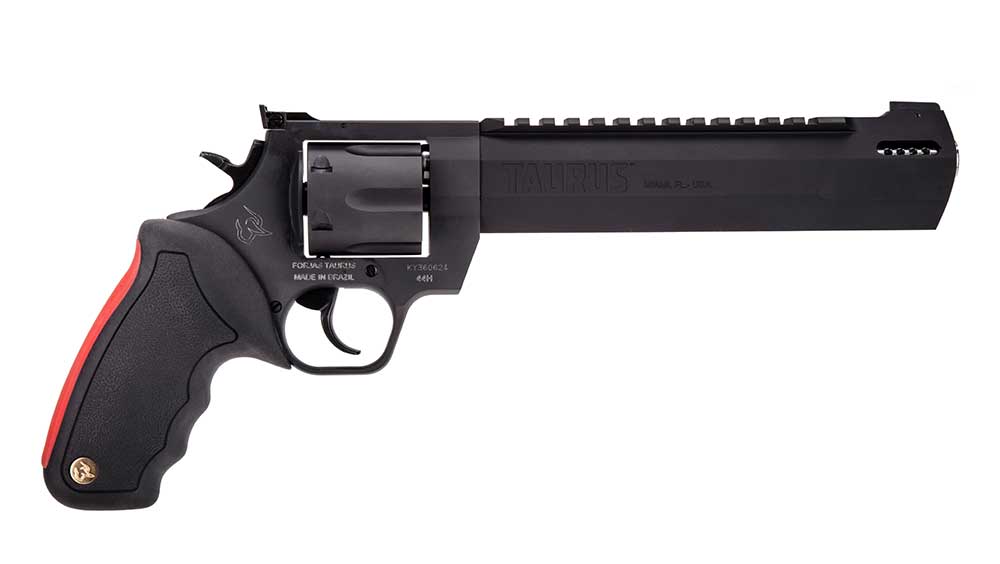 Taurus Raging Hunter

Certainly the most intimidating-looking gun on the line at the Quail Creek Plantation shoot, the Taurus Raging Hunter also has an interesting back story that outlines some of the aims of Taurus' new team. When Product Development Manager Dusty Sroufe came on board, he found that several company employees had customized the company's popular Raging Bull magnum revolver for hunting use. His reaction: "Why aren't we selling this?"

So, they started selling it. The .44 Mag. revolver is built with an 8.375-inch barrel housed in an aluminum shroud, which shifts the center of balance more toward the shooter and makes the gun much more comfortable to handle. Comfort is also enhanced through barrel ports located on either side of the muzzle, reducing recoil and enabling this beefy gun to be shot easily. In fact, it was a joy to shoot, and writers found it easy to nail faraway steel plates with regularity.

The top of the aluminum barrel shroud is machined with an integrated Picatinny rail, enabling hunters to mount their go-to optic for added accuracy. The gun's cylinder capacity is six rounds, and the total weight of the revolver is 55 ounces. MSRP is $919.