They say the eyes are the window to the soul. If that's true, it might be a good idea to protect those windows with a good pair of shooting specs to keep your eyes working so you can keep seeing your sights. To prevent any range mishaps with your baby blues, here are six great choices for eye protection.
First thing's first: what makes a good pair of eye pro? We looked for several factors in choosing this list, keeping in mind all of these specs were focused (visual pun fully intended) on comfort, lens clarity, ballistic rating, and price. Style is certainly one concern, as eye pro might as well look as good as it functions. Comfort and protection doesn't have to come at the sacrifice of style. 
Beretta Dedicated Metal Frame Shooting Shields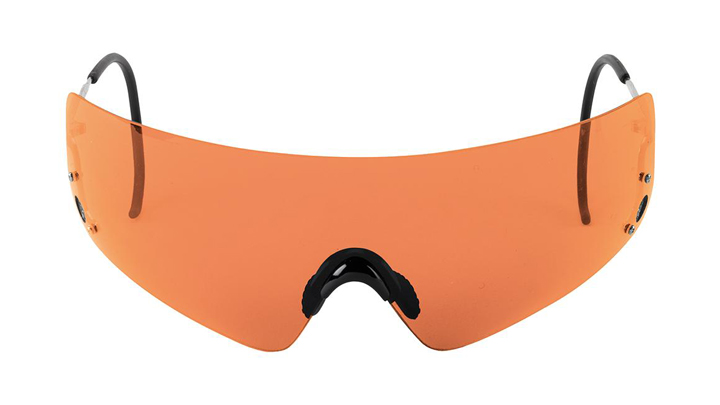 If you're looking for something in the minimalist category, the Beretta Dedicated Metal Frame Shooting Shields fit that perfectly. They are pure function, minimalist form. Similar to an aviator style setup, these glasses offer a simple single-lens design that goes across both eyes, an adjustable soft nose bridge piece, and padded wire ear hooks that keeps them firmly in place while shooting. A remarkable six different colored polycarbonate-injected lenses are included: clear, yellow, red, purple, orange, and brown. Speaking of lenses, now do they do for protection? All six colors are ANSI Z87 certified, offering outstanding protection against bullet fragments, shrapnel, and spalling. MSRP: $45
Leupold Switchback Sunglasses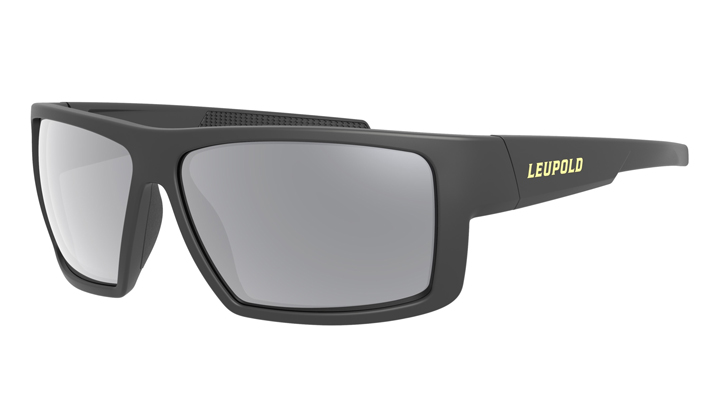 Leupold's reputation for high-quality optics is an excellent one, and now the company has expanded into the eyewear category. The new Leupold Switchback is especially designed for shooters, offering ANSI Z87.1+ ballistic protection. The new Switchback is RX compatible, features a no-slip bridge, and features Leupold's Daylight Max UV protection, making it a great choice for outdoor usage. Scratch resistant and good looking, too, the Switchback is sure to be found at many ranges in the future. MSRP: $179.99
Magpul Helix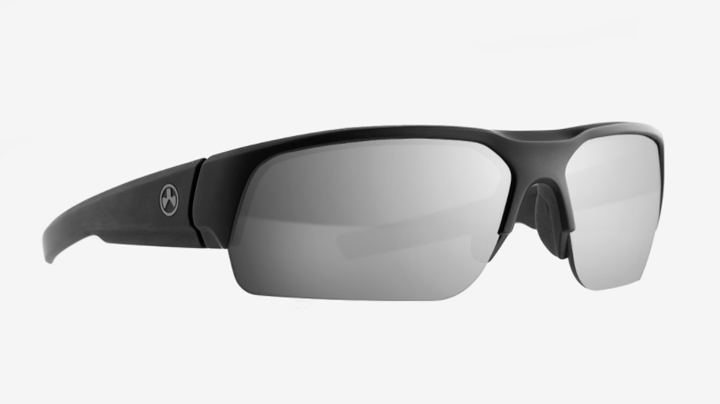 Magpul's Helix eyewear provides clarity and contrast, as well as ballistic impact protection, that's designed with shooters in mind. The lens and frame design helps shed sweat and moisture, preventing fogging or moisture buildup from obstructing your view. The Helix features an interchangeable lens configuration, allowing shooters to swap out lenses with relative ease when transitioning from environments with different light conditions. Available with clear, rose, or polarized lens options, Magpul's Helix eyewear is built for rugged use. MSRP: $109 (non-polarized) or $149 (polarized)  

Radians Revelation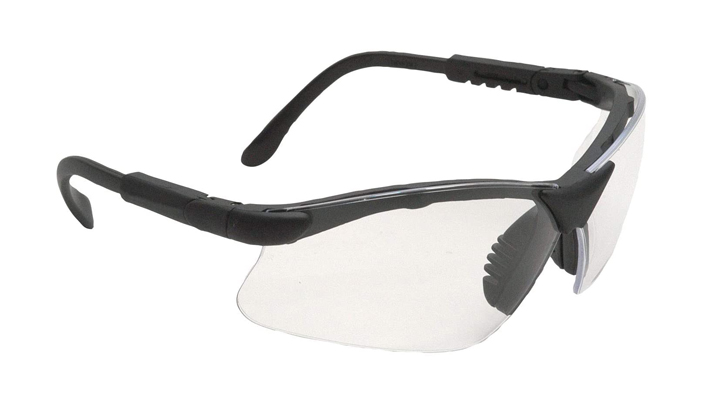 Not every pair of eye pro has to break the bank. Such is the case with the Radians Revelation, a $12.99 option that meets many of the most basic requirements while offering some niceties. For example, they offer more than just simple earpieces with a five-position ratchet plus four-position telescoping temples for superior fit. The scratch and shatter-resistant polycarbonate lenses meet or exceed federal safety requirements and comply with the ANSI Z87.1-2003 standard to keep shooting debris safely away. A soft, non-slip rubber nosepiece keeps them comfortably up on your nose while a ventilation channel between lens and frame reduces fogging. MSRP: $12.99
Smith Aegis Echo II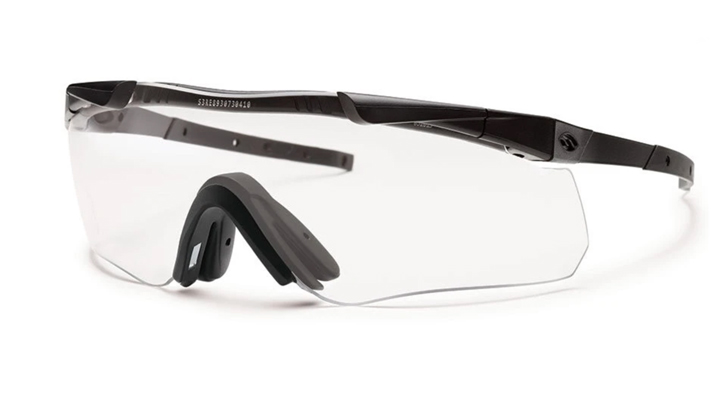 A hallmark of good eye protection is versatility, such as interchangeable lenses for different lighting conditions. The Smith Aegis Echo II makes switching easy thanks to its PivLock interchangeable lens system that allows you to quickly change from the standard clear lens to the included gray Mil-Spec lenses, allowing for indoor or outdoor shooting with one pair of specs. Thin earpieces help, too, which Smith claims are so thin that the moldable alloy temples fit cleanly under ear protection without breaking the seal, especially important during indoor range time. Tighten up the fit even more with an adjustable nose piece. MSRP: $90.
Wiley-X Saber Advanced Shooting Glasses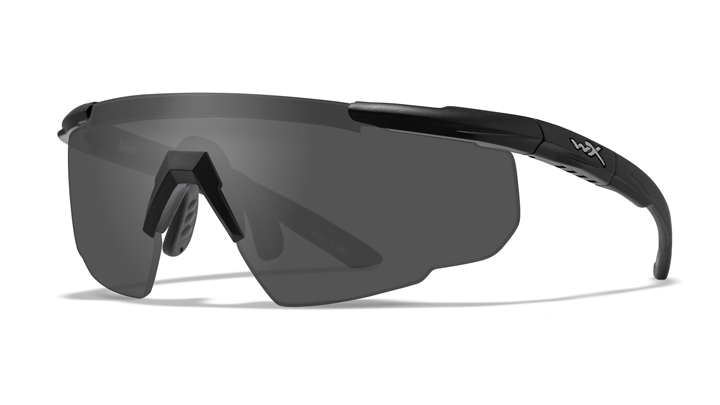 From the brand that all but invented high-performance shooting specs comes the Wiley-X Saber Advanced Shooting Glasses. The wrap-around 2.5 mm polycarbonate ballistic lens offer superior protection from flying debris, spalling, and hot brass thanks to meeting both the GL PD 10-12 MCEP and MIL PRF 31010 standards for ballistic lens protection. For added assurance of good visibility, the lenses are coated for anti-fog and z-oxide flash mirror coating so you can always see your target in humid conditions. For comfort, the nose piece is wide and padded, earpieces are fully adjustable, and a nice little bonus: a padded brow, something you don't see a lot of shooting specs. MSRP: $40