by
Evan Brune, Associate Editor, Shooting Illustrated
posted on January 25, 2019
Support NRA Shooting Illustrated
DONATE
Even in a market saturated by polymer-frame handguns, compact concealed-carry options and of course, the popular AR-15, the venerable 12-gauge, shotshell-firing platform continues to grow and develop in the market, thanks especially to the advent of compact, non-NFA, shotshell-firing firearms spurred by the development of the Mossberg Shockwave. Here are five new options we saw at
SHOT Show
2019: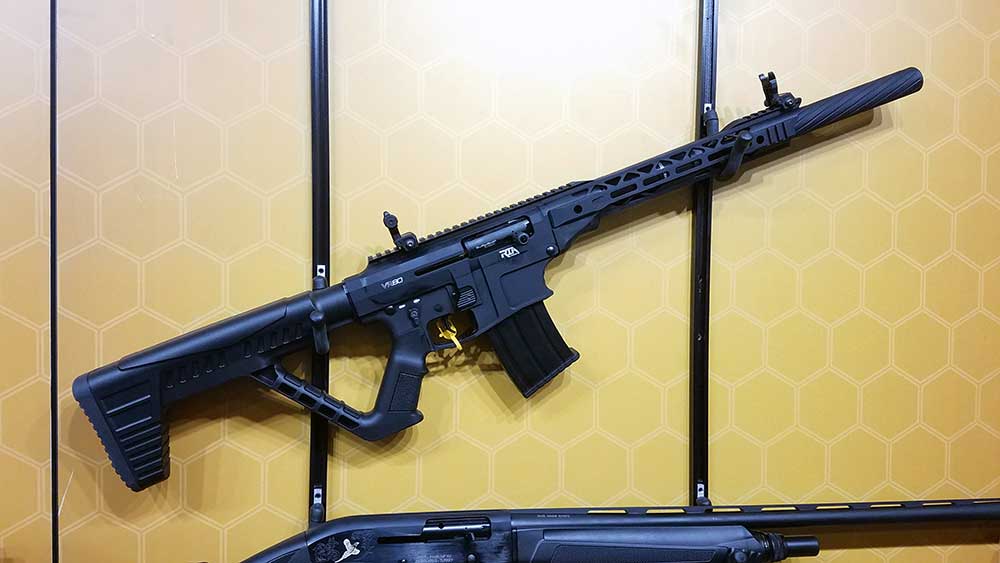 Armscor VR80 ($699)
Adding to the market of AR-style tactical shotguns, Armscor jumped into the fray with its VR80, designed to feed from detachable box magazines and complete with the company's BufferBolt system. This system aims to provide reliable cycling across a range of shells, from heavy self-defense loads to light field loads.
The VR80 features standard AR-15 fire controls and is compatible with most AR-style stocks and pistol grips on the market today. An M-Lok handguard allows consumers to add accessory attachments as well.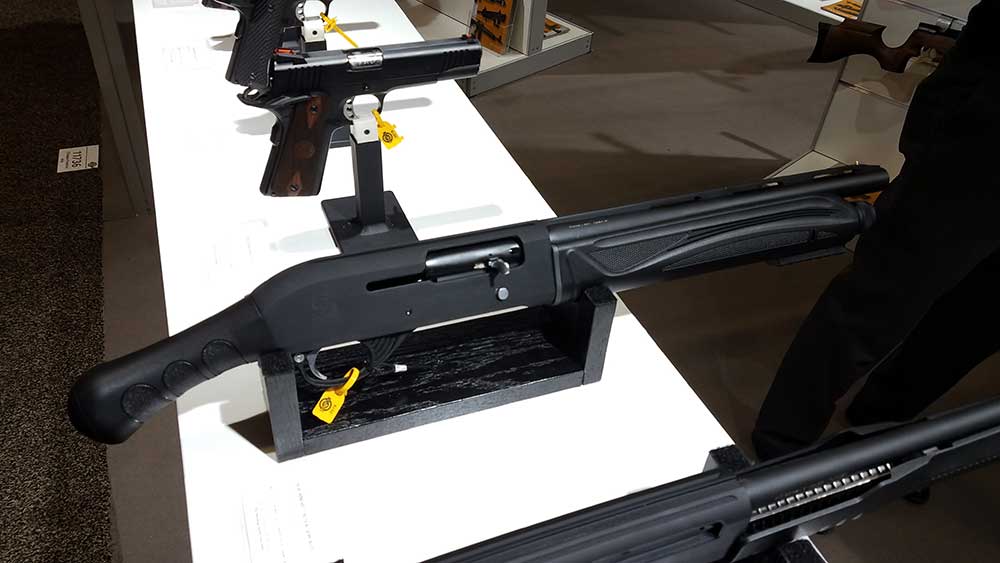 Charles Daly Honcho Tactical ($499)
Charles Daly jumped into the Shockwave-style firearm market last year with its Honcho Pump, and this year saw the release of the new Honcho Tactical, complete with a semi-automatic operating system. The guns are chambered in 12 gauge and can fire up to 3-inch magnum shells. Other features include the unique birdshead grip, bead front sight and barrel rib. Barrel length measures 14 inches long.
Charles Daly did not publish the magazine capacity of the Honcho Tactical, but the company's earlier pump-action model features a capacity of 5+1 when loaded with standard-length 2.75-inch shells.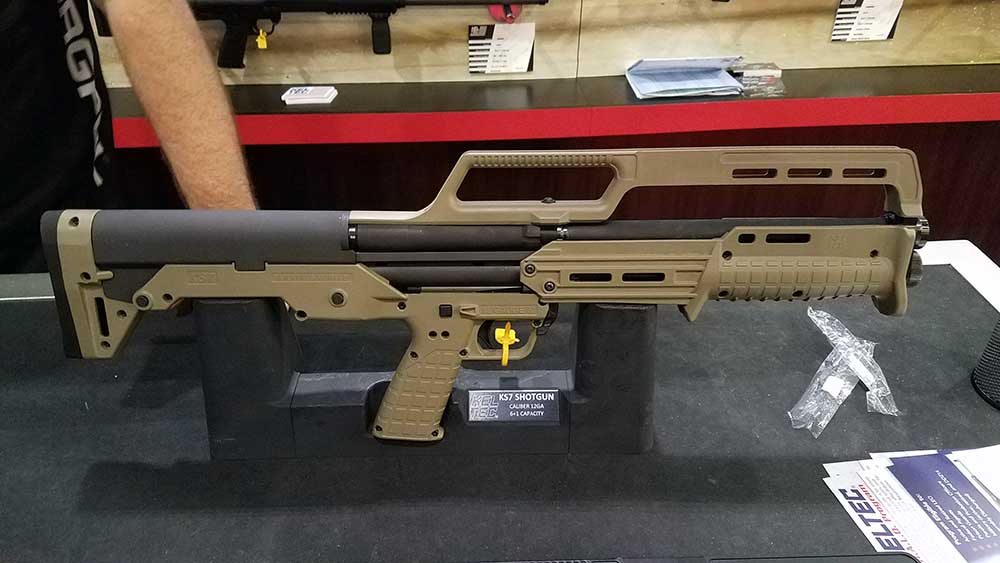 Kel-Tec KS7 ($495)
The popular KSG shotgun models from Kel-Tec offer a number of benefits in terms of magazine capacity and ammunition flexibility, but the increased number of shells makes for a cumbersome platform that's hard to handle. Kel-Tec aimed to solve this issue with its new KS7, which is equipped with a single magazine tube running under the barrel rather than the twin tubes found on the KSG.
The KS7 is also priced well under the KSG, providing consumers with a more-affordable option that's compact and easily handled enough for close-quarters defense.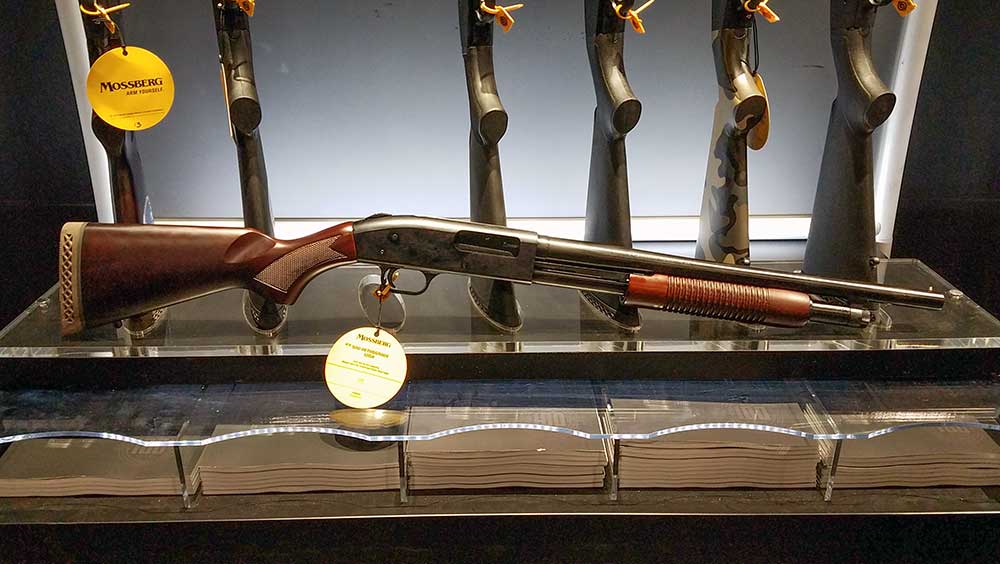 Mossberg 590A1 Retrograde ($902)
Mossberg celebrates its 100th anniversary in 2019, and to celebrate, the company rolled out a line of retro-styled shotguns and firearms for the occasion. Along with the Nightstick, the Mossberg 590A1 Retrograde builds on the success of the company's military-grade 590A1 shotgun series with the addition of a wood fore-end and stock, giving classic shotgun fans a new option to examine.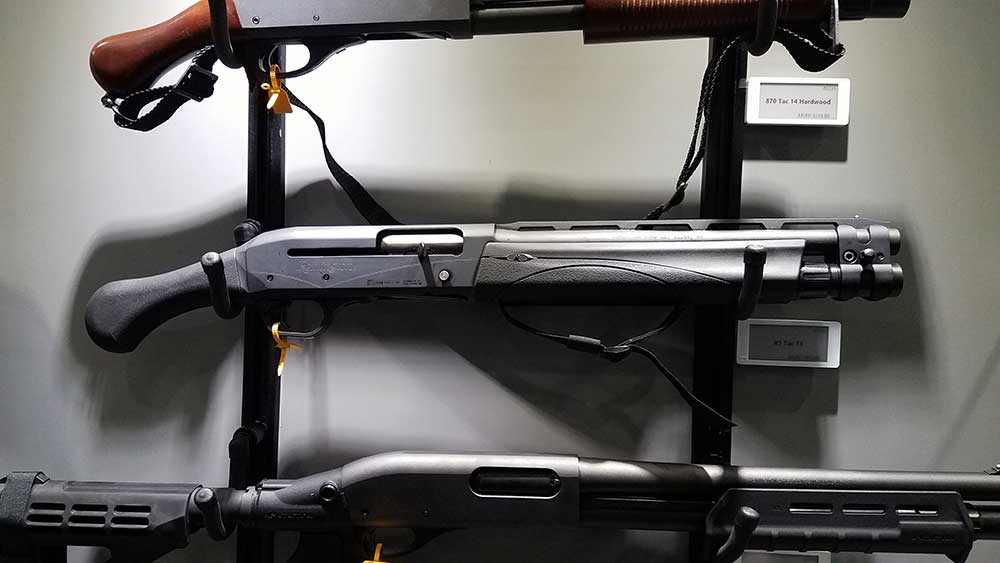 Remington Tac-13 ($915)
Fast on the heels of the company's pump-action Tac-14, Remington was one of the first companies out of the gate with a semi-automatic variant on the non-NFA, shotshell-firing firearm platform. The new Tac-13 is built on the company's V3 shotgun receiver and self-regulates to accommodate a range of shells.
A fore-end strap keeps the gun under control during rapid firing, and an included Picatinny accessory rail attaches to the barrel clamp, allowing users to mount lights and lasers.