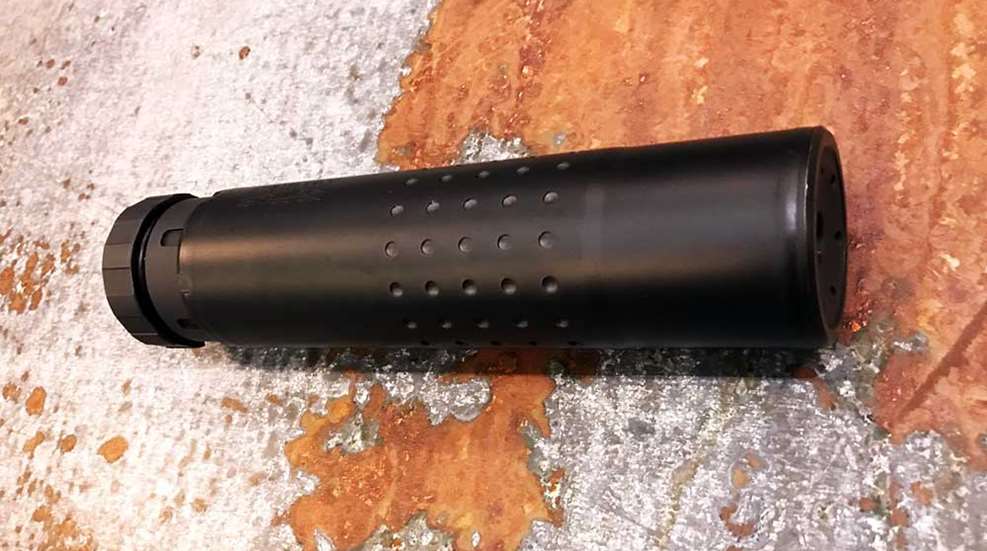 A number of new suppressors and related accessories showed up at SHOT Show 2018, and we had a chance to take a look at some of the latest and greatest in the industry. Here are a few new products out to keep your eye on.



CZ USA S2 Reflex TI

CZ-USA is getting into the suppressor game this year, and one of the company's new models is a 9 mm titanium-based pistol suppressor, optimized to run full-auto on CZ's Scorpion line of 9 mm submachine guns and pistol-caliber carbines. One of the unique features about this suppressor is that the first expansion chamber wraps around the mount behind the threads, allowing for more noise reduction without an increase in overall length and width. Finished in black Cerakote, the S2 Reflex TI weighs just 9.6 ounces and has an MSRP of $929.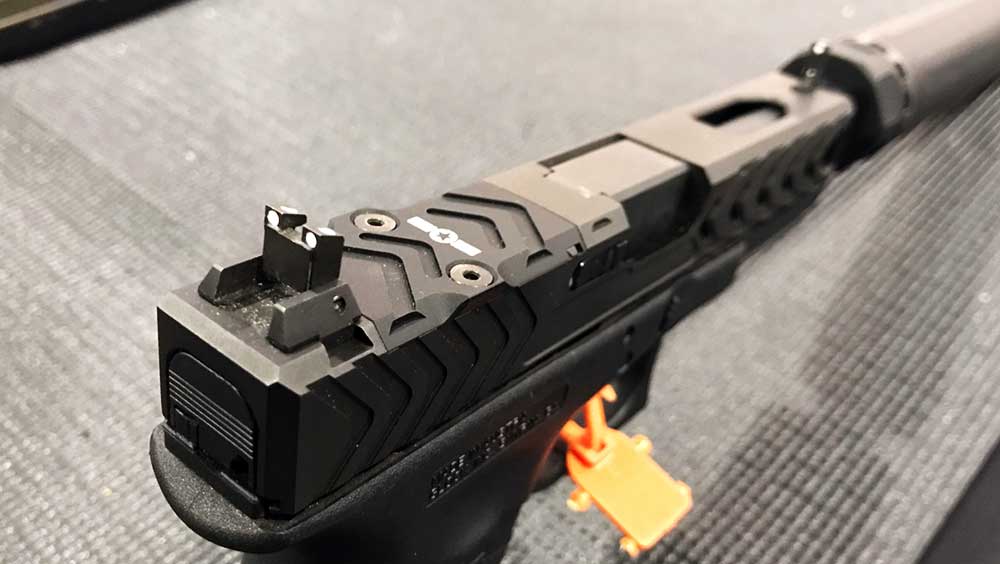 Dead Air Flip up Glock Suppressor Sights

Available in Q2 2018, the Dead Air Flip Up Suppressor sights let you shoot your Glock with normal-height sights when you don't have a suppressor attached to your pistol, and then can be easily flipped up to suppressor height when you're running a can. The sights fit into the standard Glock dovetails and will come in a 3-Dot version and a version with night sights as well. MSRP is still being determined, but Dead Air is projecting an MSRP in the range of $150 for the standard 3-Dot version.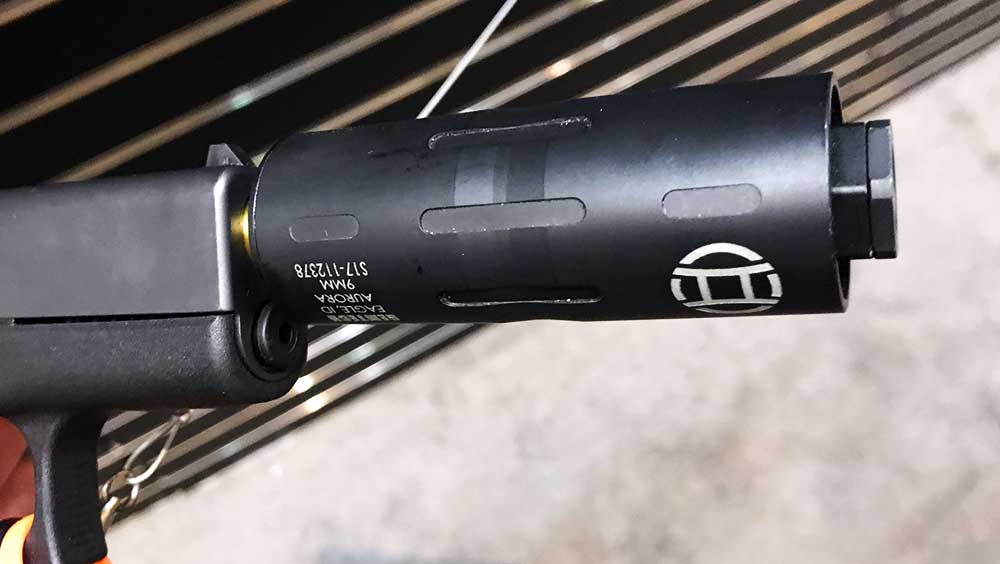 Gemtech Aurora II

The Aurora II is a different breed of suppressor: Rather than relying on precisely-manufactured metal expansion chambers to quell the noise of a gun shot, the Aurora II harkens back the past and uses polyurethane wipes and petroleum jelly to keep a lid on the noise of your gun. The upsides to this system are low weight, small size and low cost (the Aurora II has an MSRP of just $399). The downside is that the internal wipes that suppress the noise are expendable, and will need to be replaced after every 30 or 40 shots. Gemtech will refresh for suppressor for you, with a one-day turnaround, for a $30 fee.

SIG Sauer SUR300 Integrally Suppressed Upper Receiver

SIG Sauer has been making some waves in the world of suppressors recently, and the SUR300 upper continues that record of innovation. Optimized for the .300 BLK cartridge, the SUR300 is compatible with both standard AR-15 lower receivers as well as SIG's own MCX line of rifles. Other features include an adjustable gas block, a hand guard covered in M-LOK slots with a Picatinny rail on top for mounting lasers, lights or sights. The SUR300 has a 6.5 inch barrel and uses a short-stroke piston system and also includes a Matchlite AR trigger and 1913 adapter for SIG MCX folding stocks, meaning all you need to get up and running with this system is a tax stamp and an AR-15 lower receiver.

SilencerCo Chimera

The SilencerCo Chimera takes the features of the proven Harvester series of suppressors and combines it with the ruggedness of the SilencerCo Saker suppressors. The Chimera is full-auto-rated and ships with an ASR muzzle brake for quick installation on your rifle. Weighing in at a little more than 20 ounces and with an MSRP of $1030, the Chimera is compatible with everything from .22 WMR on up to .300 Win. Mag.