by
Evan Brune, Associate Editor, Shooting Illustrated
posted on January 24, 2019
Support NRA Shooting Illustrated
DONATE
For the world of revolvers in 2019, there's a unique mix of options available, ranging from the rebirth of long-past models to innovative new designs that push the envelope of this classic platform. We scoured the SHOT Show 2019 floor for the latest and greatest, and here are five revovers we found: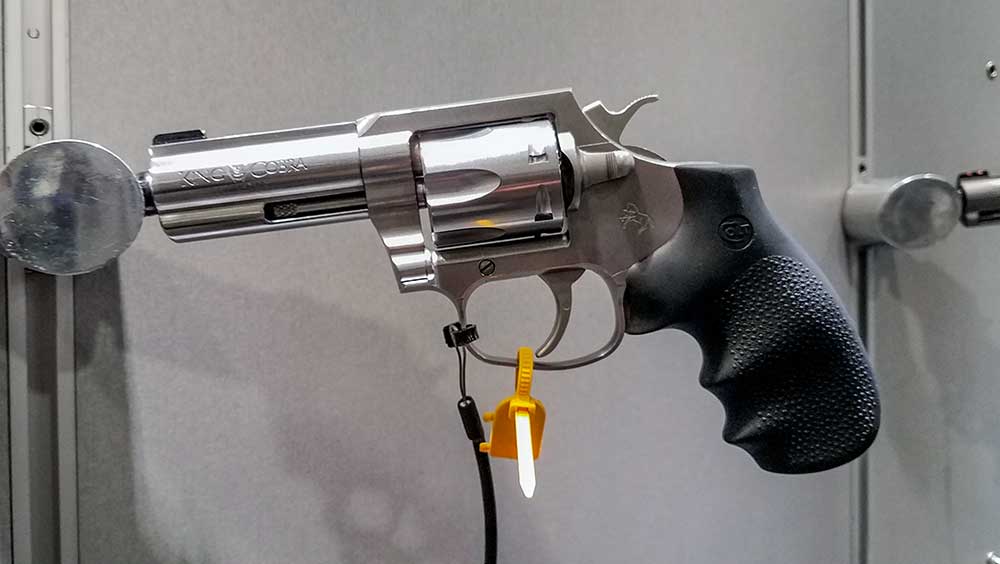 Colt King Cobra ($899)
It started with the company's Cobra in .38 Spl. but the return of the .357 Mag. King Cobra solidifies Colt's return to its vaunted snake guns. There are a few standout features in this design, like the company's second-generation trigger that provides a smooth, steady double-action pull along with a crisp, clean-breaking single-action pull.
The guns are built on all-steel frames and feature a cylinder capacity of six rounds. The overall weight of the new wheelgun, unloaded, is 28 ounces, and the barrel measures 3 inches long.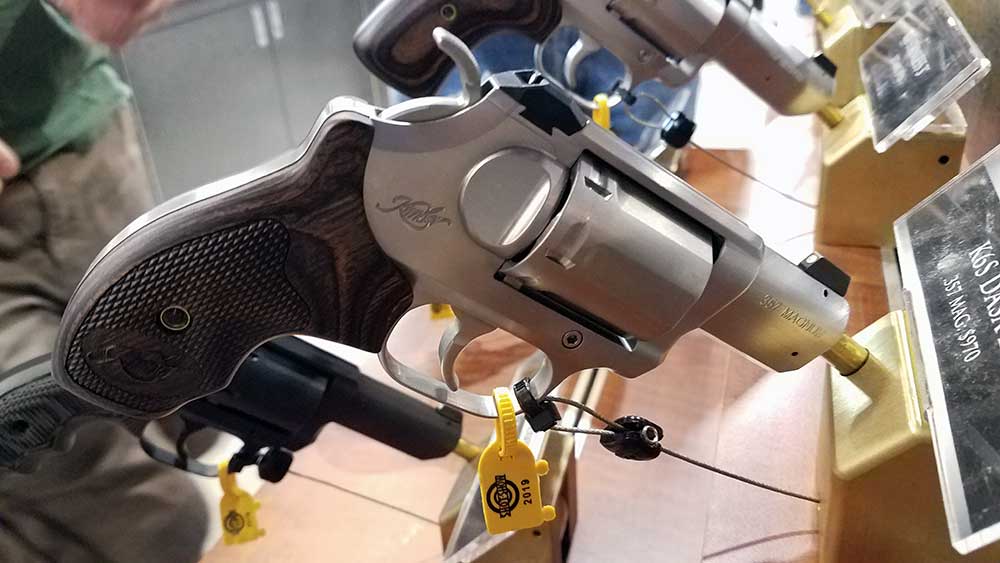 Kimber K6s DASA ($949)
A few years back, Kimber made the leap from semi-automatic, 1911-style handguns to the company's .357 Mag. personal-defense revolvers in the form of the K6s series. These new guns proliferated in a number of different variants, but all were equipped with a double-action-only system complete with an internal hammer.
For 2019, those looking for a little more versatility in their operating system can take advantage of the new DASA models of the K6s, coming with an external hammer spur that allows for steady, single-action shots with a crisp trigger pull. Barrel lengths measuring 2 or 3 inches are available.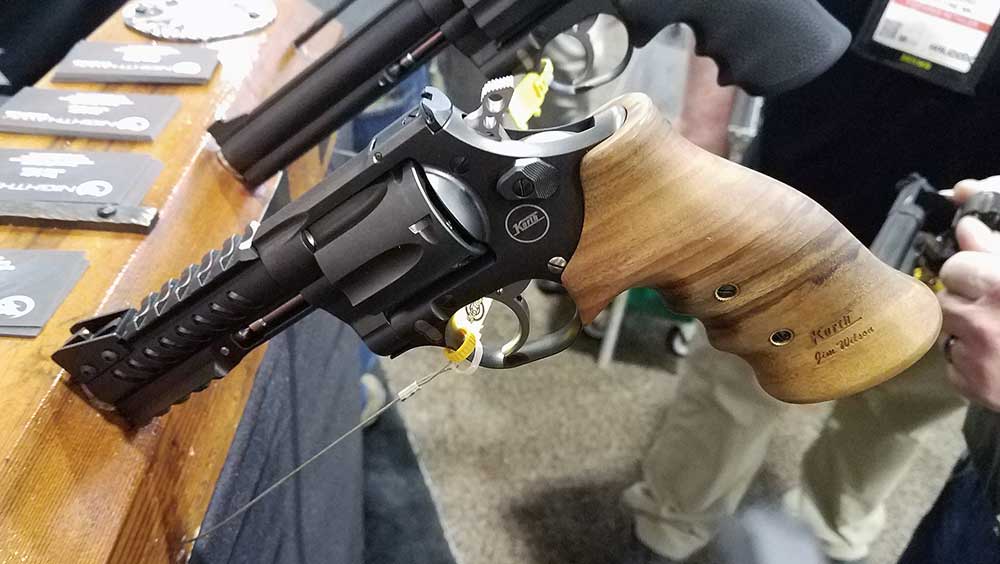 Korth Ranger ($4,799)
In the world of high-end revolvers, there's no name like Korth, and the German company partnered with Nighthawk Custom again in 2019 to offer its incredible line of wheelguns to the consumer market. One of Korth's latest offerings is the Ranger, which is designed to split the difference between the company's modest Mongoose and the heavy, rail-crazy Super Sport. Each Ranger comes complete with a 4-inch barrel and a number of Picatinny-rail attachments for optics, lights, lasers or other accessories.
The Korth Ranger even sports a grip design from Shooting Illustrated's own Sheriff Jim Wilson, providing an improved ergonomic feel. The gun is chambered in .357 Mag, but 9 mm and .38 Spl. cylinders are also available. The revolvers are equipped with brass-bead front sights and Korth's unique pressure-point wheel system, allowing users to modify the feel and break of the trigger pull.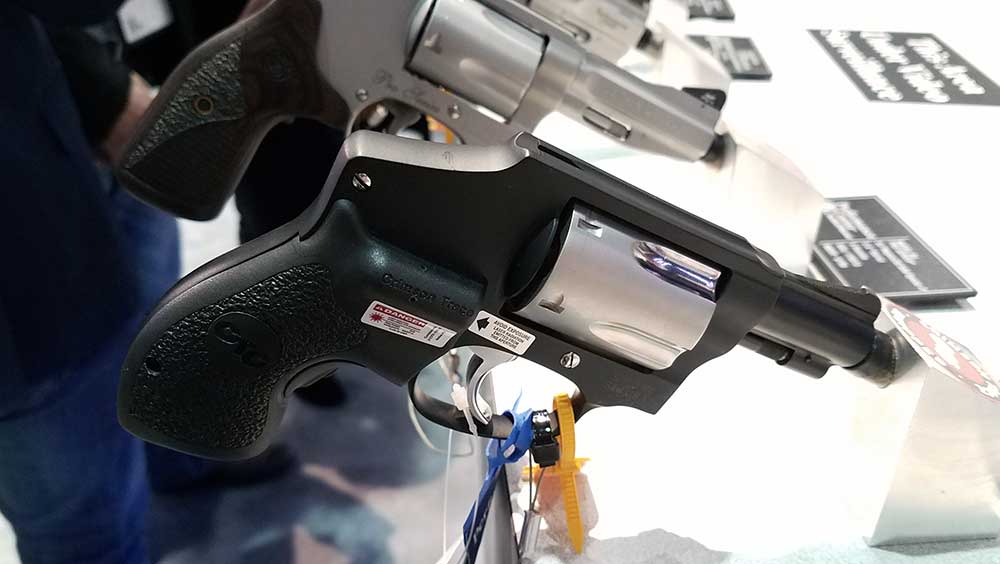 Smith & Wesson Performance Center Model 442
Smith & Wesson's Performance Center rolled out yet another tuned revolver, this time aiming to provide concealed-carry holders with a unique, optimized platform that's perfect for personal-defense use.
The S&W Model 442 has long been one of the company's top concealed-carry revolvers, and the Performance Center variant improves on that history with a tuned double-action pull, along with some aesthetic enhancements that make this option stand out from the pack. The gun is equipped with a stainless-steel cylinder complete with polished cylinder flutes.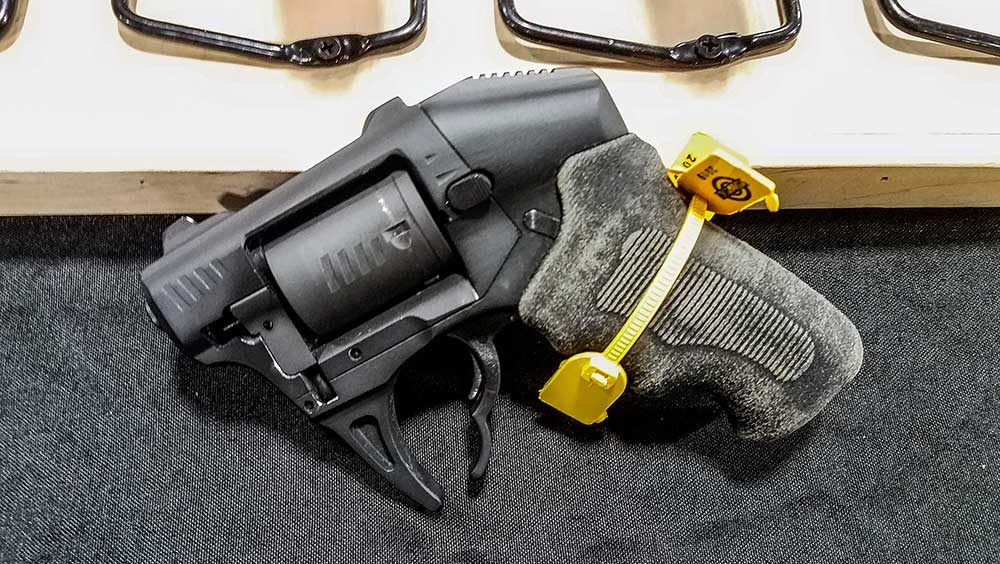 Standard Mfg. S333
Last, but certainly not least, we come to one of the more-innovative revolver designs seen at SHOT Show 2019. The S333 features an eight-round cylinder and two barrels aligned side by side. With each pull of the double-action trigger, two cylinders line up with the barrels to fire two rounds of .22 Mag. simultaneously.
The S333 Volleyfire is legal, since there's a volley-gun exemption under the NFA. As long as there is a barrel to fire each round, multiple rounds can be fired with one pull of the trigger.