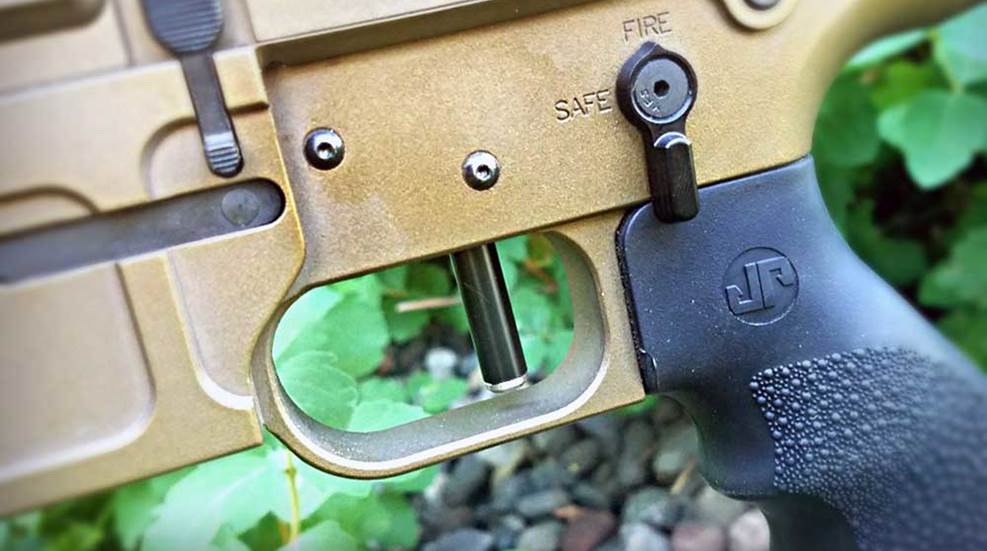 JP Enterprises is a high-end gun manufacturer specializing in custom rifles and parts for competitive and recreational shooters. John Paul started the business in 1978, and the company is just as dedicated to customer satisfaction today as they were back then. JP has loads of options and configurations to choose from, and there is literally something for everyone; from hunting rifles built to customer specifications, to tack-driving long-range AR-platform guns. They also specialize in accessories for AR-15s and have some of my favorite accessories on the market.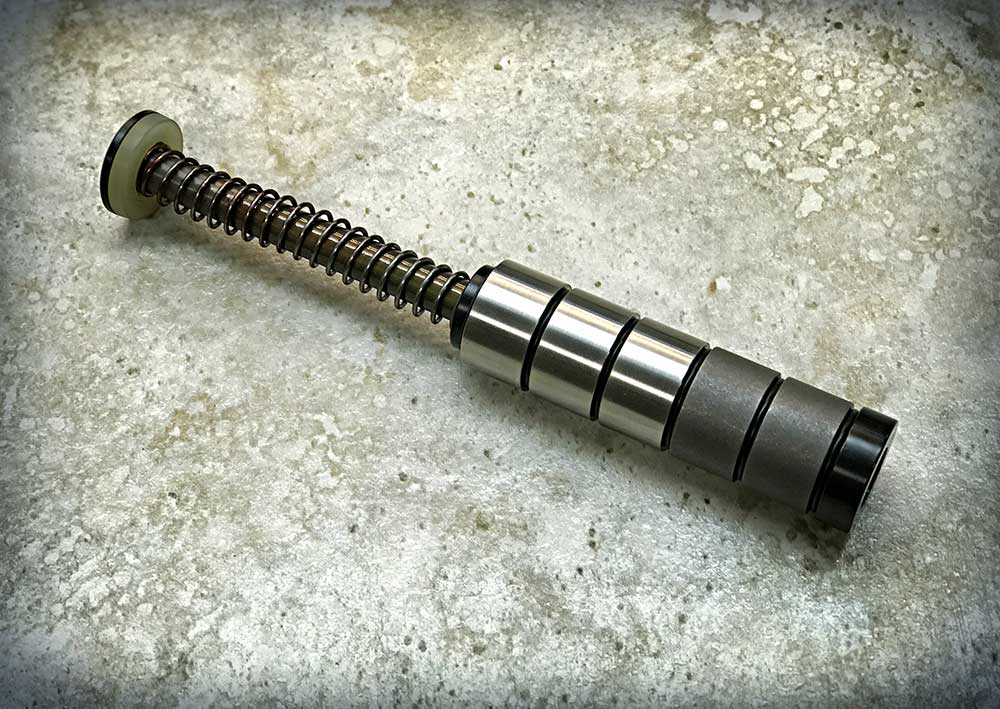 Silent Captured Buffer Spring

I didn't really notice it at first; but over time, shooting many ARs, I finally had a bit of an annoyance with that tell-tale "thunk" or twangy sound when one was charged or fired. That almost clunky twang could be heard and felt with every shot. There was also a point while shooting one of my lightweight ARs where I was frustrated with the time it took to get back on target after each shot. I realized that lack of weight was a hindrance, but I felt it should have or could have been better. Well, now it is. Moreover, that telltale "thunk" or twang is gone on all of my ARs, thanks to the JP Silent Captured Buffer Spring.

The JP Gen 2 Silent Captured Springs are an upgrade with immediately noticeable results. The smoothness and instant ability to get back on target is an incredible leap over factory springs. The twang disappears, the guns run smoother and all is right in the world. Adding a Silent Captured Buffer Spring turns your favorite AR into a better-running gun. Changing out the buffer spring is simple and can be completed in the field.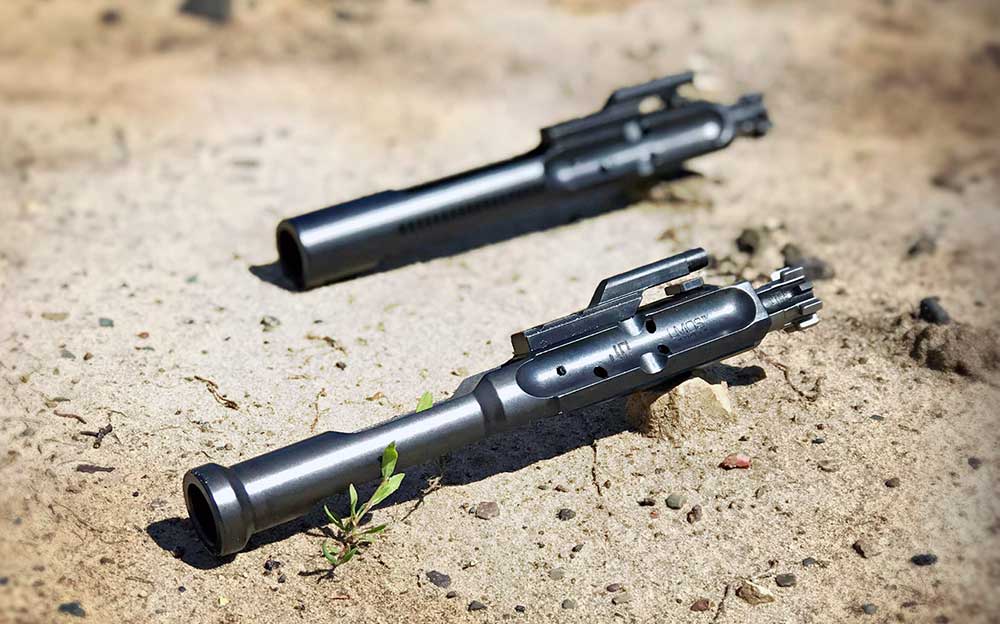 JP Low Mass Operating System

The JP Low Mass Bolt is much lighter than factory bolts and mil-spec bolts on the market. For the no-compromise competition rifle, the Low Mass Operating System offers the most significant improvement in the felt impulse of a rifle compared to any modification other than the addition of a compensator. By lightening the reciprocating mass within the operating system, bolt velocity is increased while simultaneously reducing the overall recoil impulse experienced by the shooter with each shot. Consequently, Low Mass Bolt-equipped rifles have virtually no reciprocating mass, feel and move less during cycling and allow for much-faster sight recovery and follow-up shots.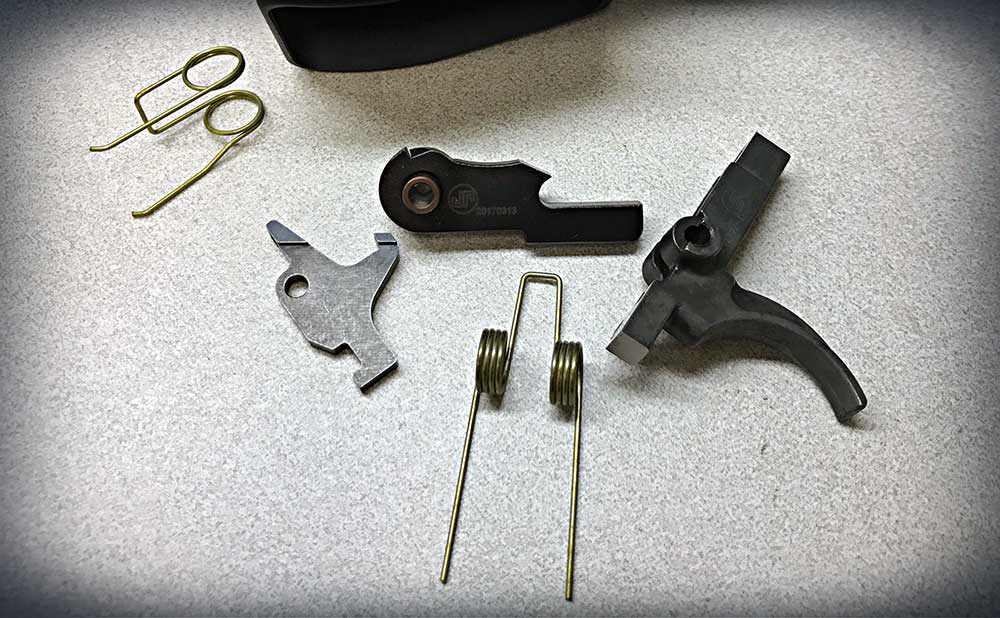 Competition EZ Trigger

JP Rifles offers several trigger adjustment options, from the company's standard Fire Control Kits to individual parts and pieces. The Fire Control Kits come in trigger pull weights ranging from 2.75 pounds to what's considered a competition-ready trigger pull of 4.5 pounds. The differences can be seen in the colors of their springs, and many AR fanatics can spot a JP spring by color alone.

A lighter trigger pull isn't the only advantage to having an upgraded trigger. Factory or mil-spec triggers are notorious for a few things… none of them are advantageous to your accuracy. They tend to be rough, have high pull weights, lots of creep, tons of take up and some travel prior to ignition. No trigger is perfect; no trigger will eliminate every one of these issues. However, something like the EZ Trigger from JP can cut down all of those issues, and get you close to eliminating a couple.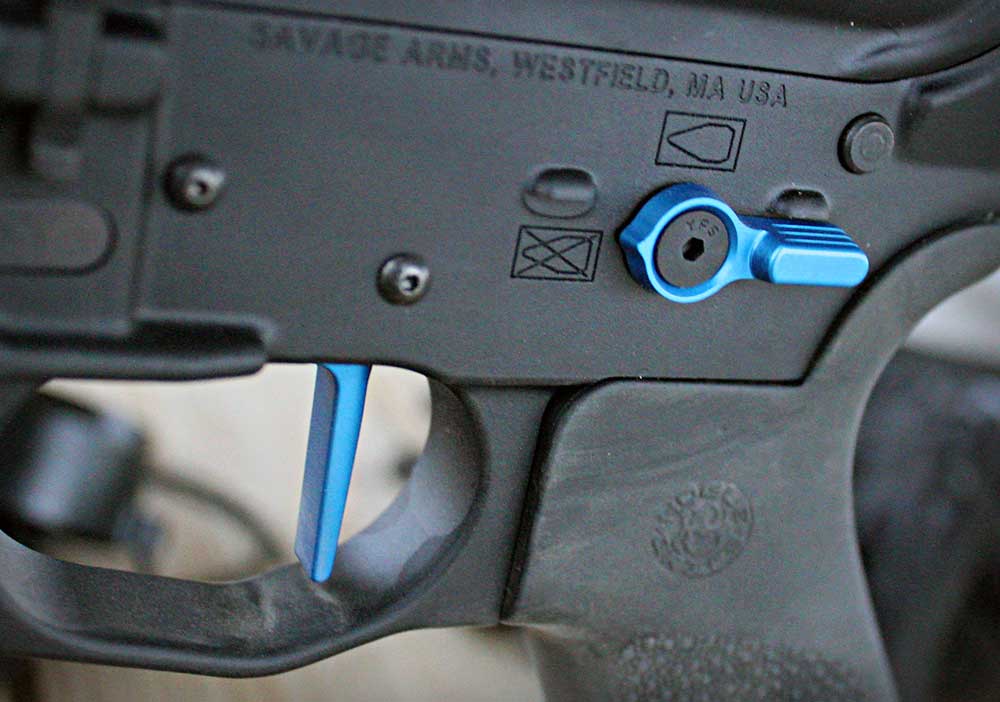 Modular Triggers

I have a variety of JP Enterprises triggers on all of my ARs; whether it is a build or an off-the-shelf purchase. My comfort and confidence with a JP trigger goes up, so for the small investment, I drop them into all of my ARs. A new option from JP is the JPFC-MF, which is the flat version of the company's Modular Trigger line. Each JP trigger is preassembled and hand-tuned in a stainless housing, and drops in with ease.

Each kit comes in a choice of colors with an ambidextrous safety selector with levers matching the color of the trigger, and the signature JP anti-walk pins. Besides adding some cool flare to your gun, the crisp feel and effortless pull make any AR instantly upgraded. They also comes packaged with your choice of shoe style and color for the curved or flat shoes, each available in black, silver, red or blue. Plus, two alternate-rate hammer springs allow for user customization of trigger pull.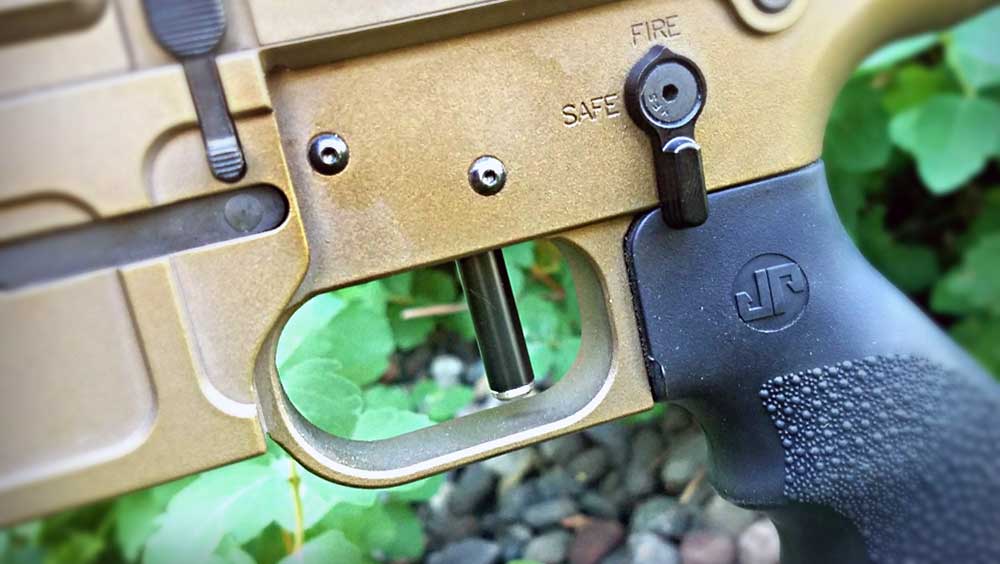 Armageddon Gear Revolution Trigger

One of the most common inconsistencies for precision shooters is the lateral force they apply on the trigger when they squeeze, causing pulled shots. The "roller trigger," developed by Tom Fuller from Armageddon Gear, features a free rolling trigger that makes it nearly impossible to squeeze the trigger with any lateral force, as your finger will roll off to the side. The free-rolling trigger auto-corrects any error the shooter makes when squeezing the trigger. The Armageddon Gear Revolution Trigger lives up to its name; revolutionizing trigger consistency.