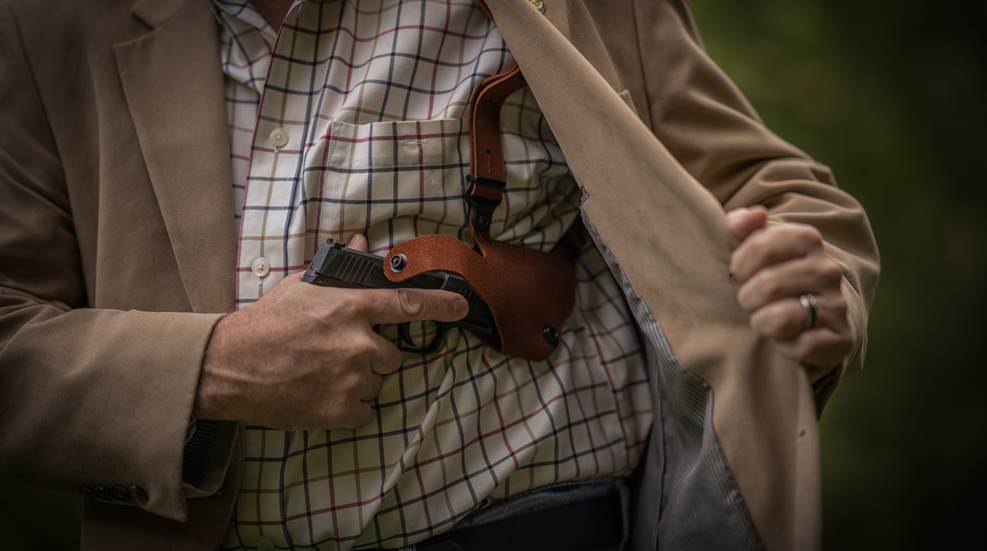 Let's be honest, when many think of a handgun for concealed carry, they probably start looking at Glocks and adjust their selection from there. They may opt for a Glock-like polymer pistol, or very possibly go the more traditional route of the 1911. But, Glocks and 1911s are not the only concealed carry guns out there, and in fact may not be the best options for everyone. Here's a look at five commonly overlooked concealed carry gun options that you may or may not have heard of.
Ruger LCR .327 Federal Magnum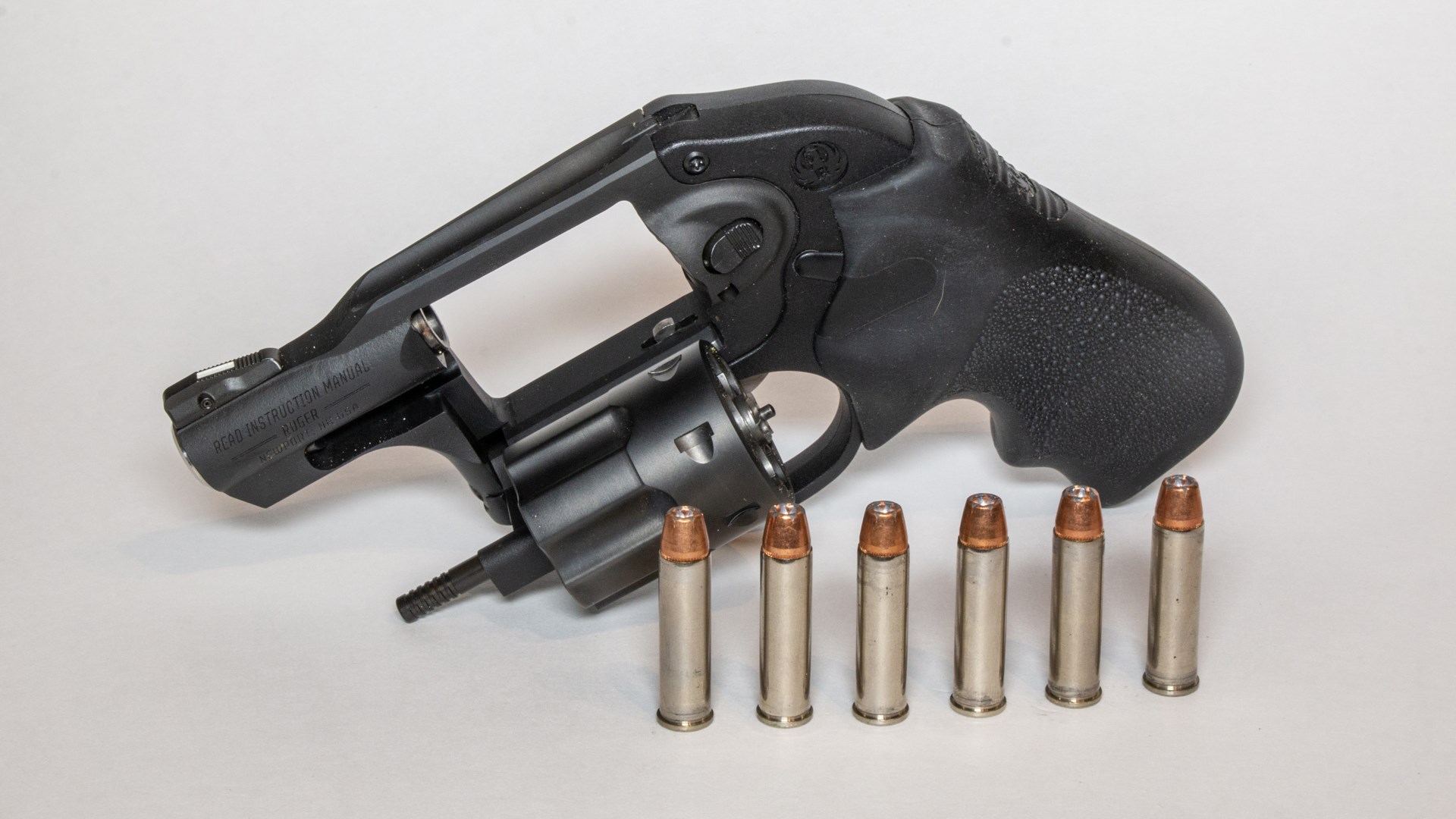 If you like the idea of a revolver as opposed to a semi-automatic, this is a great option. But if you also realize a .357 Mag. in a compact revolver is a little more than you want to wrap your hand around, the standard solution has been the .38 Spl. A .38 Spl. loaded with good ammo is viable for self-defense but there's another option, and it's the often overlooked .327 Fed. Mag. Like the .38 Spl., the .327 Fed. Mag. offers less recoil than the .357 Mag., but it is also capable of substantially better terminal performance.
In compact revolvers like the Ruger LCR, the .327 Fed. Mag. also allows for six shots as opposed to five. Ruger fits their LCRs with a Hogue Tamer Monogrip, the cylinder has a PVD coating, and the #5452 version in .327 Fed. Mag. is only 4.5 inches tall, 6.5 inches long, and weighs 17 ounces. Before I sold my motorcycle, this was the gun I carried with me on rides. It's compact, powerful, and easy to shoot. MSRP: $809.
Lipsey's Exclusive Ruger SP101 .357 Magnum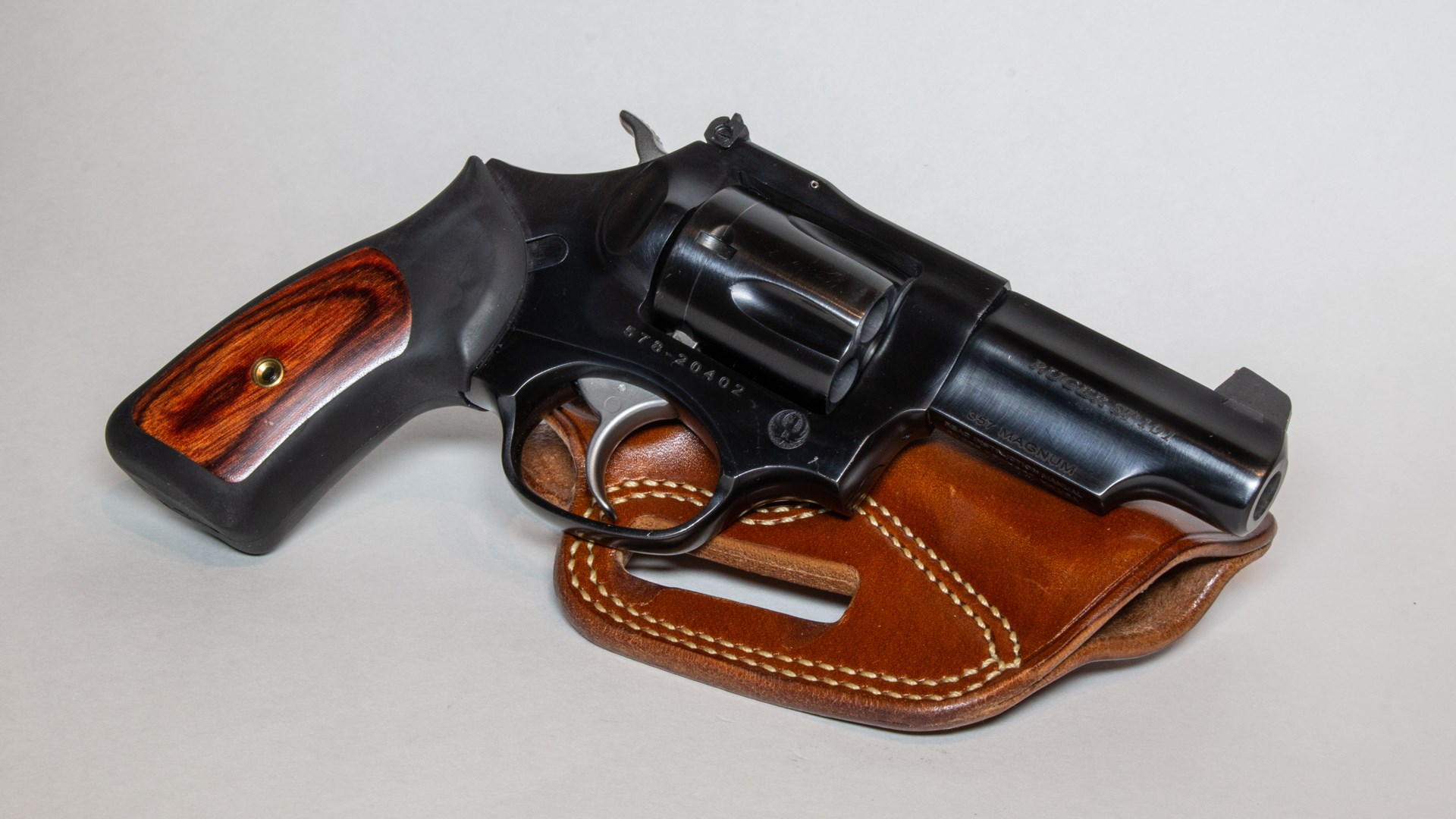 Of course, the king of revolver cartridges is the .357 Mag., and it comes with the versatility that allows the digestion of .38 Spl. ammunition as well. The exclusive #RUSP-332X model of the Ruger SP101 from Lipsey's comes with enough weight to help you tame the .357 Mag., while still not being too large or too heavy to carry. I picked one of these revolvers up several months back and have found it carries vary comfortably—maybe as comfortably as one of my Browning Hi Powers—at least when matched with a Galco Gunleather Combat Master.
This revolver weighs only 27 ounces and has a 3-inch barrel. But it is a little different than many revolvers of this size. It also features a fully adjustable rear sight, and it has a tall front sight fitted with a gold bead. Of all the .357 Mag. revolvers I've carried for self-defense, I like this one best. The price is not a wallet-killer either. MSRP: $799.
Beretta 21A Bobcat .22 Long Rifle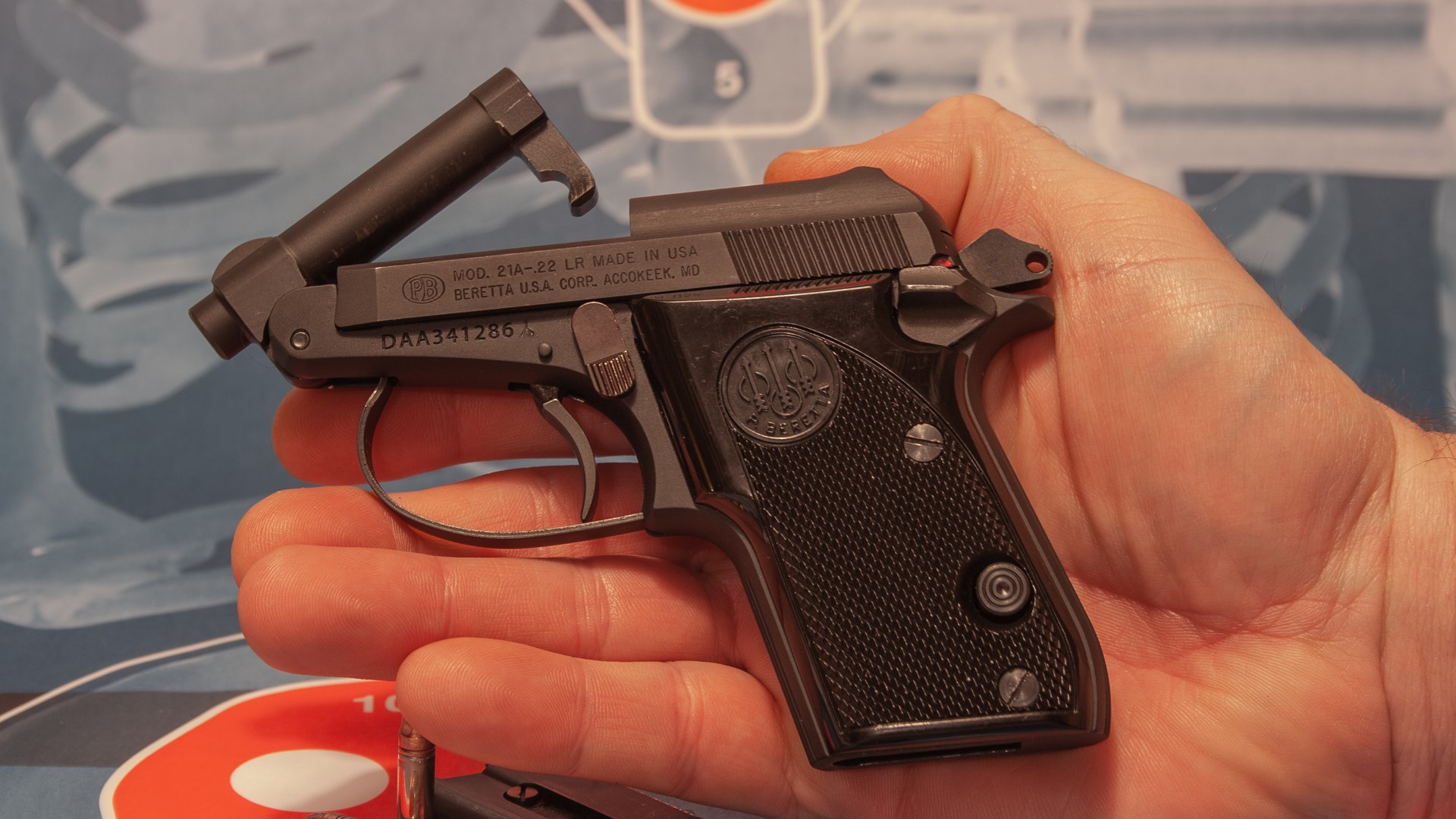 Let's be clear up front, the .22 LR cartridge is not the optimum choice for self-defense. In fact, it's way down the list of cartridges that should be used for that purpose. However, self-defense with a handgun is not a one-size fits all concept. Some folks need a handgun for ultra-deep concealment, others may not have the experience or hand strength to handle more potent cartridges, and many elderly cannot manipulate the slide on semi-automatic handguns. Beretta's 21A Bobcat is an option for these circumstances.
The 21A Bobcat is an ultra-compact semi-auto .22 pistol; it only weighs 11 ounces. It also has a unique tip-up barrel feature that allows the pistol to be loaded without cycling the slide. Additionally, it has an exposed hammer, multi-strike capability, and a manual thumb safety. Is it the best choice for everyone? Nope. Is it a practical option for some? For sure. Match it up with the new .22 Punch load from Federal and it can effectively fill a niche—albeit a small niche—in the world of concealed carry.
Mossberg MC1sc 9 mm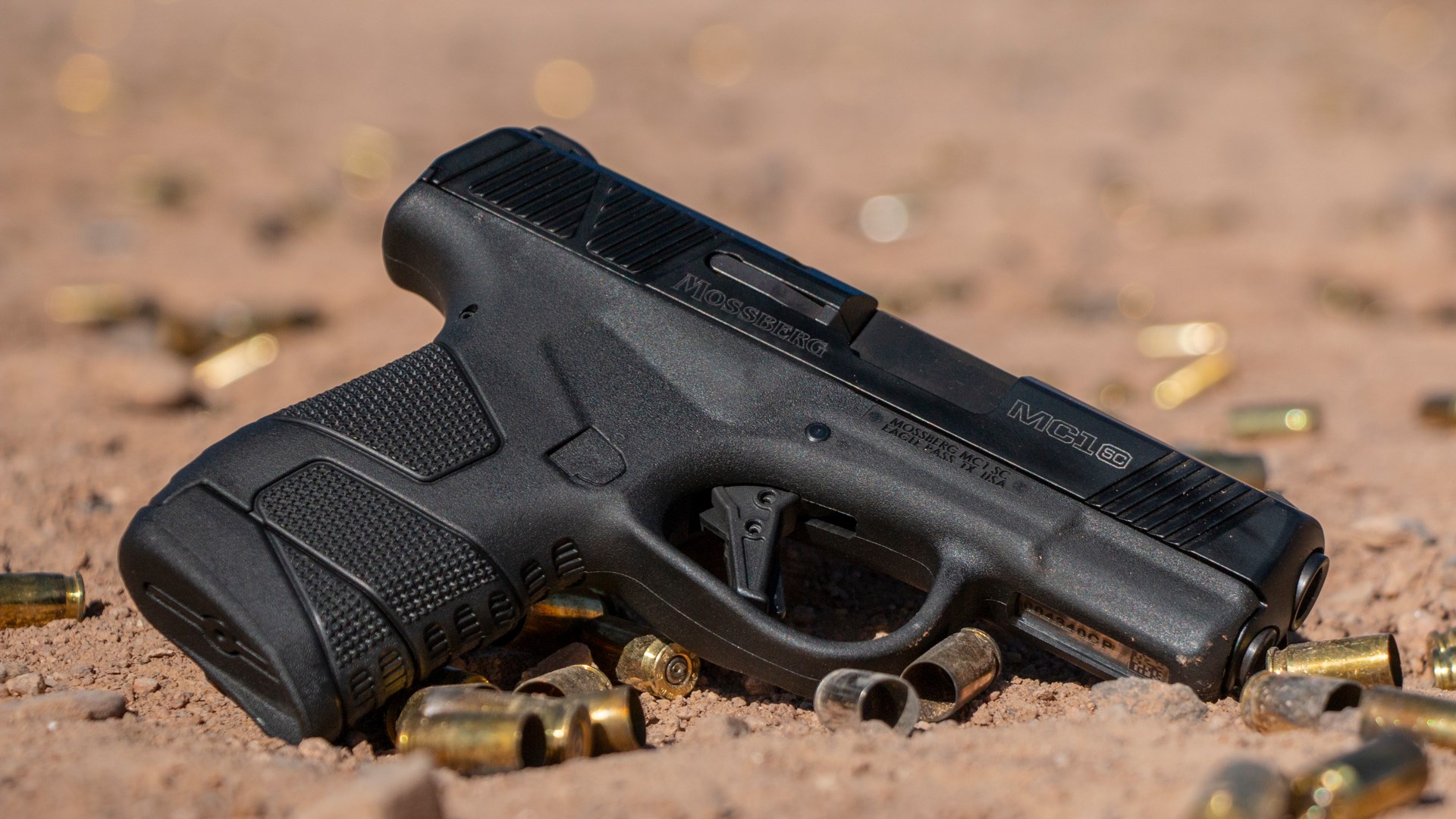 If you absolutely insist on a poly-framed, compact, 9 mm, semi-automatic handgun for carry, one that often gets overlooked is the Mossberg MC1sc. it does not get overlooked because it is substandard, unreliable, or inaccurate. In fact, this little pistol is very well made, very reliable, and it delivers a level of precision well beyond what you would expect from a handgun of its size. The reason the MC1sc is overlooked is because Mossberg is not generally considered a manufacturer of defensive handguns.
This is beginning to change. Mossberg, mostly known for their shotguns, flipped the script in 2019 with the introduction of the MC1sc. I've owned one of these pistols since they were introduced and in fact it is my wife's everyday carry gun. Don't let the brand name or the price fool you, these are serious, saver-your-life pistols, and they sale for an incredibly low price. MSRP: $350. 
Wilson Combat SFX9 3.25-inch 9 mm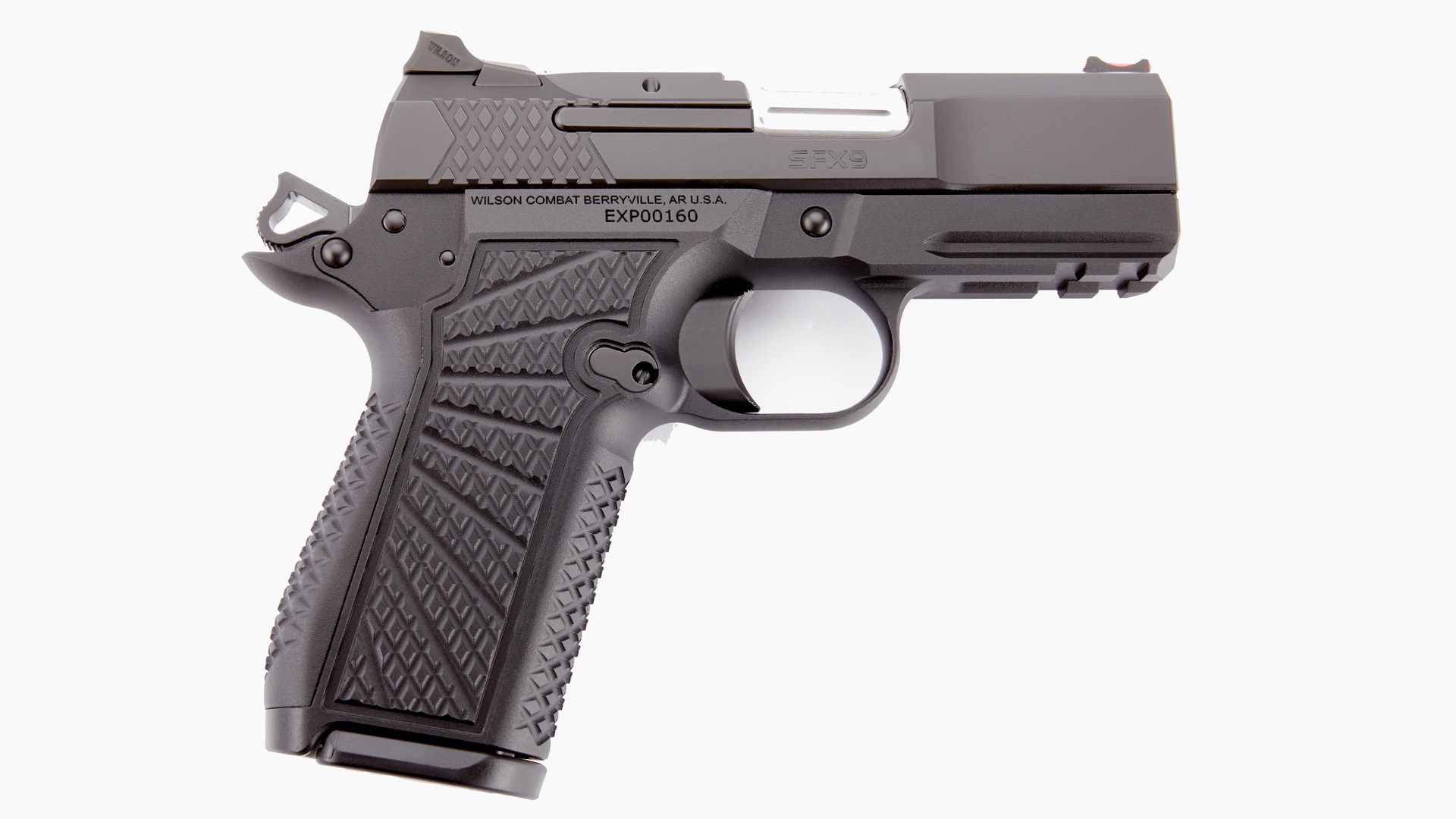 It's hard to imagine how a handgun so perfectly adapted to concealed carry could seem to slip under the radar. Last year Wilson Combat introduced a sub-compact version of their EDCX9-styled 1911 and it might very well be the best sub-compact, semi-automatic, handgun for concealed carry offered anywhere at any price. While some life-long shooters might have overlooked this pistol, those new to conceal carry have not. Like anyone new to any new thing, new shooters are doing their research and seeking the best tool to help them survive. They've found this little gem.
The SFX9 is about the size and weight of the Ruger LCR, but it will hold 10+1 rounds (a 15+1 round version is also available) of 9 mm Luger ammunition. It also comes with an accuracy guarantee of 1.5-inch at 25 yards, has an incredibly good trigger, an accessory rail, and is built by Wilson Combat, which is arguably the best pistol manufacturer in the world. The downside is the price; it will punish a credit card. But if you want the best, you must, as they say, pay to play. MSRP: $2795.