Around the turn of the century, the flashlight industry experienced a renaissance of sorts. The market virtually exploded with lights that promised performance that seemed like science fiction just a few years prior.
At no point in history have there ever been brighter, longer running or more durable handheld lights than there are today. It's not a perfect panacea for gun owners though. One of the problems you might run into is affordability. Prices for powerful lights run into the hundreds of dollars. For the average Joe, that might be too large a bite into your weekly paycheck.
I have a number of options that might be a little easier to swallow. As with firearms, you may give up some of the features and functionality as price becomes a deciding factor. However, all of these are solid performers that won't crush your wallet.
Coast Products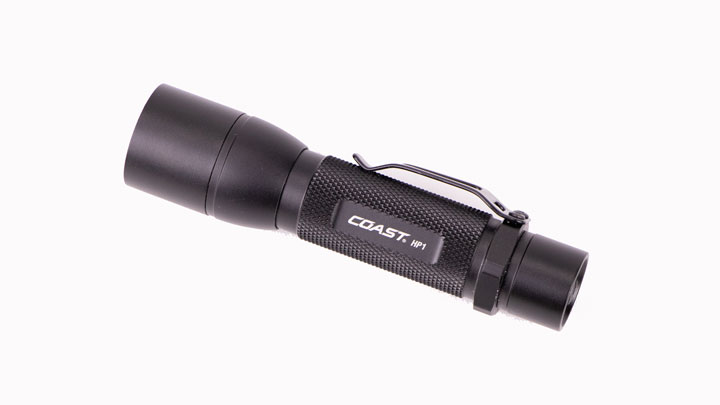 Coast Products offers a variety of work and sporting flashlights I've found to be good performers for the price. For keeping next to the bed or carrying with you on your next hunt, the Coast Crew 410 HP7 is a great choice. It runs on 4 AAA batteries and throws more than 400 lumens of total light. An anti-roll head prevents it from moving if you need to put it down, and you can adjust the beam pattern from a flood to a spot depending on your needs.
The Coast Crew 410 HP7 has a suggested retail price of just $19.99. Even at that affordable price, it comes with a lifetime warranty. Not all manufacturers will stand behind their products like Coast will.
If you need something even more affordable, consider the company's HP1 flashlight. This tiny torch easily slips into your pocket and features the same style of beam adjusting head. It has a MSRP of only $15, runs on a single AA battery and is also backed with a full lifetime warranty.
Although it is not as bright as the HP7, I found the HP1 throws more than enough light for any common task. It can even work as backup to your brighter tactical light.
Fenix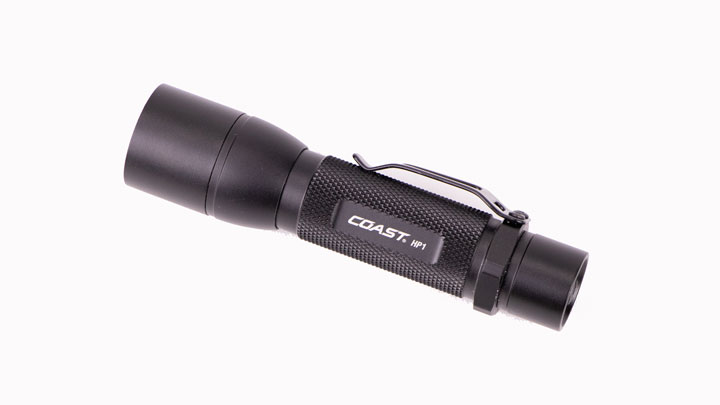 I first started testing Fenix flashlights more than 10 years ago. I was impressed by the value the lights represented then, and I remain so today.
The E20 is an AA battery-powered flashlight suitable for every day carry and use. It is rated for 350 lumens with a beam that reaches more than 400 meters. Yet, it still manages more than 3 hours of runtime and unobtrusively clips to your pant or jacket pocket. As an affordable light to pair with your carry pistol, it is a great deal at a suggested retail price of $39.95. Oh, and batteries are included.
For a bit more money, Fenix manufactures a great tactical light called the PD35. Currently in its second generation, the PD35 runs on a rechargeable 18650 battery but can also be powered with a pair of CR123 cells. In the highest output mode, the light puts out 1,000 lumens.
Additional features include a strobe mode, a 6061 aluminum body with a hard anodized finish and watertight seals. It is submersible to 2 meters for up to 30 minutes. My testing of the light showed it is extremely durable and puts out an amazing amount of light. It has an MSRP of $69.95.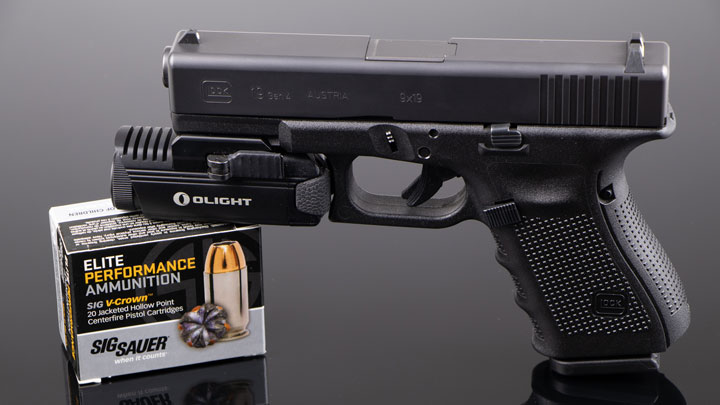 Olight offers a number of good flashlights with great performance at a reasonable price. However, I think its best values are found in the Valkyrie weapon mounted light series.
Quality weapon-mounted lights are expensive. Constant use during training and harsh field conditions requires a high level of durability. Consequently, weapon lights tend to be built tough with additional manufacturing requirements that run up the price.
Fortunately, most people will never respond to an armed robbery in progress or spend a night on patrol in a hostile country. Many of the shooters interested in a weapon light are just average people looking to improve their ability to respond to a deadly threat if someone kicks in their front door. These people may not need a weapon light built to the same standards as those used by our military and law enforcement personnel.
I've tested several of the Valkyrie weapon lights. Each proved to be reliable with thousands of rounds fired in training. I believe they offer enough durability for the average home defense gun. They may even provide enough ruggedness for more extreme use, but I don't have any first-hand experience with the lights in these conditions. 
In addition to the attractive price points, the Valkyrie line uses an intuitive control switch, a quick-attach mounting system and a high-output LED for plenty of light. The Valkyrie PL-2 mounts on a full-sized pistol and is rated at 1,200 lumens of total light output. Yet, its suggested retail price is less than $100. The PL-Mini 2 is perfect for small handguns but still throws 600 lumens. Its price is only $89.95.