by
Shooting Illustrated Staff
posted on January 12, 2019
Support NRA Shooting Illustrated
DONATE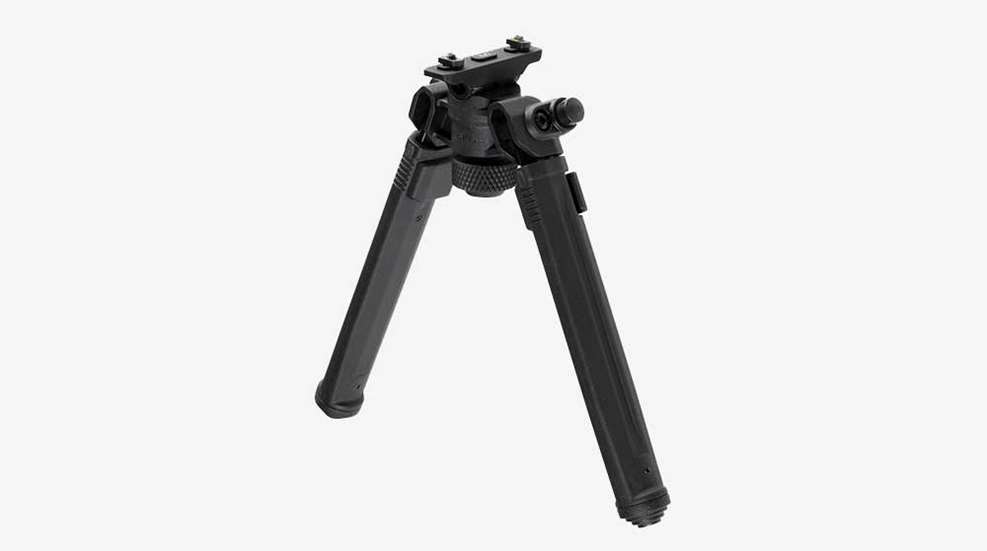 At the end of every year, 
Shooting Illustrated
 

staff gathers to consider different accessories released in the past year and determine which one is worthy of the title, "Accessory of the Year." To qualify for the award, the accessory in question must be available to the public, must have been tested and either met or exceeded our testing-and-evaluation protocols and offer a unique value to the American shooting community, whether by innovation, affordability or other stand-out qualifications. For 2019, SI staff chose the Magpul Bipod 
as its Golden Bullseye Accessory of the Year.

Constructed from a blend of 6061-T6 aluminum and the company's tested injection-molded polymer formula, each Magpul Bipod is designed to provide an ideal blend of strength, ergonomics and functionality, all combined in a low-profile, affordable package. The unit is built to allow users to perform single-handed adjustments, ensuring that shooters can always maintain control of their rifle while setting up their bipod support. Adjustments are designed for smoothness and quiet, ensuring that clicks and snaps don't scare game away when hunting.

In his October 2018 sidebar on the Magpul Bipod, Shooting Illustrated Managing Editor Jay Grazio noted some of the stand-out features of the design:

"Don't let the low price fool you: This is a full-featured bipod. Not only do the legs extend 4 inches, offering a height range from 6.3 to 10.3 inches, but the bipod can tile a full 50 degrees and pan 40 degrees, so once you've got it anchored, you can still make shots, even on moving targets.

Perhaps best of all is the price. Offered at slightly more than $100, the Magpul Bipod continues the company's modus operandi of offering quality components at affordable prices. The 6061-T6 aluminum and polymer construction, with stainless-steel internal components, should prove to be every bit as durable as, well, everything else Magpul offers, including the PMags that have served the U.S. Armed Forces so admirably in combat. And not that we're ever swayed by aesthetics, but the construction and color scheme will complement existing Magpul furniture."

Magpul offers M-Lok, 1913 Picatinny Rail and A.R.M.S. 17S style attachment options for its bipod, along with finish options in black and flat dark earth. The suggested retail price on the bipod is $109.95.