Support NRA Shooting Illustrated
DONATE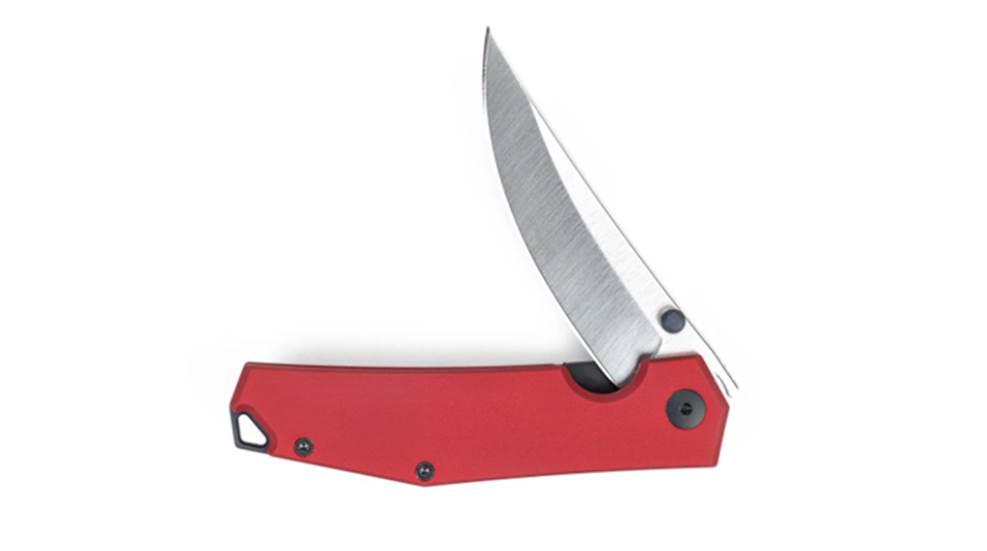 GiantMouse was founded to provide amazing knife designs, with the highest possible production quality, at a fair price, while remaining closely involved with its community of customers. The ACE Clyde knife from GiantMouse was first introduced in 2019 with green canvas Micarta and black G10 scales. Since then, the Clyde has also appeared with natural canvas Micarta and solid brass. Now GiantMouse is releasing two new versions of the Clyde in aluminum.
The design of the Clyde draws from a mix of Scandinavian and Japanese traditions, and also throws in a hint of classic Persian blade. Like many GiantMouse blades, the Clyde is named after a drinking establishment, the GiantMouse team's favorite watering hole, "The Clyde Common," located at the ACE Hotel in Portland's Pearl district.
The Red Aluminum Clyde has a black aluminum backspacer and thumbstud, while the  Black Aluminum Clyde has a red aluminum backspacer and thumbstud. Both versions are liner lock models, with the steel liner PTFE coated black. The N690 Satin Finished blades are 3 inches in length, measured from tip to forward-most aspect of the frame, and are 0.118 inches thick. The handles are 3.94 inches long, giving the Aluminum Clyde an overall length of  6.97 inches. Both of these Aluminum Clyde knives weigh 2.8 ounces each.
Specifications
Blade Steel: N690. Satin finish

Handle: Red Aluminum/Black Aluminum

Clip: Wire

Liner: AISI 420 Hardened, PTFE coated

Pivot Mechanism: Bronze washer

Locking Mechanism: Liner lock

Blade Length: 3 inches, measured from tip to forward-most aspect of frame

Blade Thickness: 0.118 inches

Handle Length: 3.94 inches

Overall Length: 6.97 inches

Weight: 2.8 ounces
For pricing and full specifications on each of these variants of the Clyde, as well as information on other products from Giant Mouse, please visit giantmouse.com.