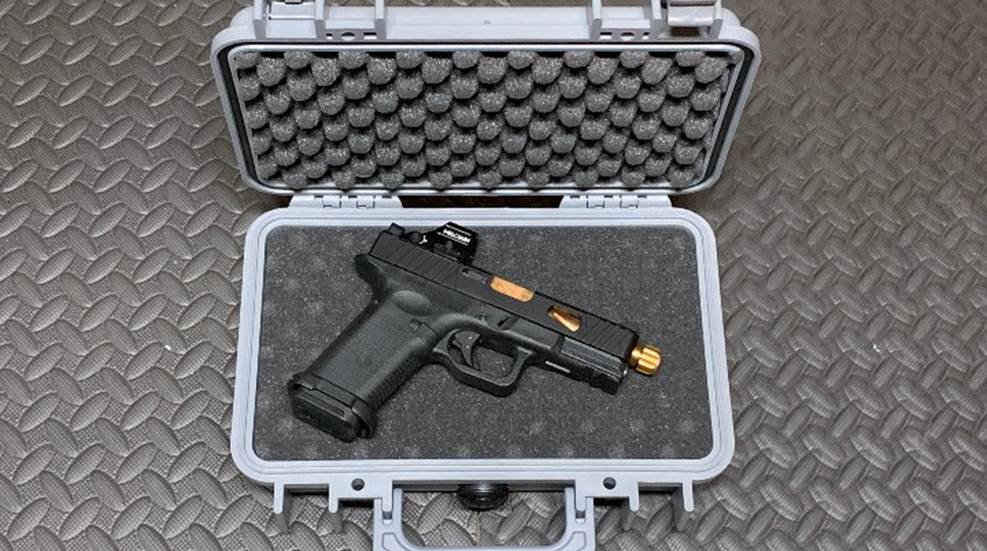 Yeah, I know. Pelican cases are expensive. So are TAG Heuer watches. Or Cannondale bicycles. Porter-Cable power tools. Jenn-Air appliances. Some things are expensive because they're status symbols; however, oftentimes things are expensive because, quite frankly, they are the very best at what they are meant to do. And Pelican cases are meant to protect whatever's placed inside them. Whether that's high-end electronics, cameras or your EDC pistol, if you invest in a Pelican case, that item will be well-protected from water, dust, impact and even theft.
Pelican's 1170 Protector case comes in a variety of colors, offers protection from water, dust, impact, dirt, debris and other things that can harm your handgun. Two double-throw latches, with stainless steel hardware, keep the case closed while twin eyeholes for locks offer a way to secure the case and the items inside. Speaking of inside the case, there's pluckable foam so you can custom-fit the interior to whatever you wish to keep protected -- even if that something is a mid-size handgun with a mini-red-dot optic. 
Sure, there are cheaper cases out there. And yes, for a case this size, if you're transporting a firearm it's going to be inside another case, so the impact resistance isn't as important. However, here's something else to think about. With a short section of cable you can secure the 1170 to a bed frame or a spare tire in a trunk - so when you get where you're going, you have a method of securing your handgun even in a hotel room or rental car. While, yes, anything can be pried open or cut off, the Pelican case's construction means it's going to be a lot harder than a cheap plastic case. Isn't that worth an extra $20-$30? 
MSRP on the 1170 series is $49.95, and they can be found at Pelican
. Protect your investment.