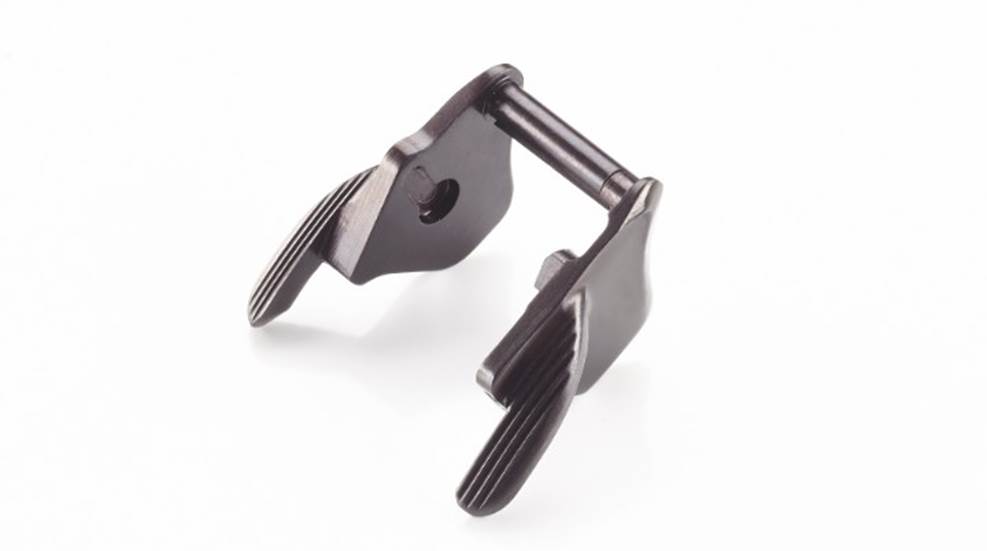 Whether you are thinking about buying a 1911 for concealed carry or modifying an OEM model for daily carry, many professionals believe that one of the key modifications for defensive use is the addition of an ambidextrous thumb safety, like those found in Wilson Combat's Bulletproof line of products. Such an addition provides a perfect ledge for the shooter who prefers shooting with their thumb atop the paddle—commonly referred to as "shooting high thumb"—which not only helps counter muzzle flip, it also keeps the safety down for enhanced reliability. What's more, the second paddle facilitates the precious versatility of being able to fire the pistol using one's dominant or support hand, in the event either becomes injured during the fight—thereby making it a more-practical alternative.
Featuring billet-steel construction for added durability Wilson Combat's Bulletproof Ambidextrous Thumb safeties are precision-CNC machined and have and an innovative hammer-pin design that retains the right-side safety lever—without requiring the grip panel to keep the lever in place—unlike cast, inferior, metal-injection molded competitor's products. The result is a wobble-free fit, guaranteed from defects and/or breakage forever. One of 50 products available in the Bulletproof line, the ambidextrous safety is available in either wide- or tactical-lever configurations, and blued/stainless finishes.

Wilson Combat does mention that gunsmith fitting is required for this item; contact your local 'smith for lead times just to be on the safe side. MSRP for this safety is $142.95; more information and other products can be found at wilsoncombat.com.