by
Shooting Illustrated Staff
posted on March 13, 2020
Support NRA Shooting Illustrated
DONATE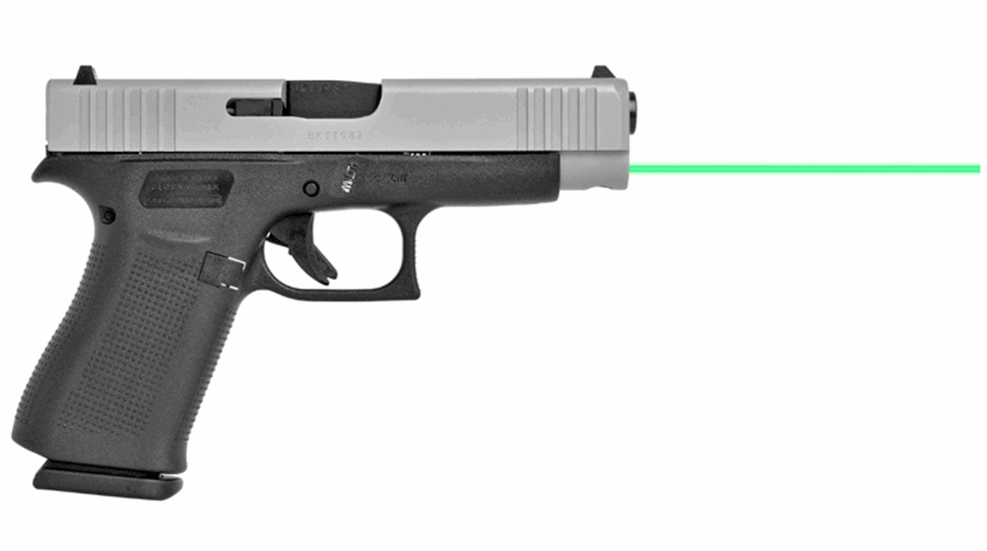 Adding a laser sight to your defensive carry pistol is a quick way to extend your ability to make hits in low light environments or from awkward shooting locations. To help you get hits when it matters the most, LaserMax is now shipping a green version of the newest generation of its Guide Rod Laser sight for the best-selling Glock G43, along with the recently released 43X and G48 compact handguns. The new sight is called the LMS-G43G, and it is one of the most advanced laser sighting systems ever developed.  
"Based on rampant sales of the red version and high consumer demand for this option in green, LaserMax went to work and delivered what was asked for," said Kurt Worden, Director of Sales for LaserMax products. "In 2018, Glock reached a milestone by selling its 1 millionth Glock 43 model, proving this firearm to be a top choice by consumers and the team at LaserMax believes the 43X and G48 will continue on this trajectory." 
The LMS-G43G is one of the smallest laser sights ever developed. Weighing in at only 0.6 ounces, the sight replaces the existing guide rod of your Glock G43/43X/G48. Placing the laser in this location doesn't add mass to your firearm and also doesn't interfere with holster selection. The laser's bright green dot enables faster and more accurate shots on target, even when firing around obstacles or from unconventional defensive positions. The new generation of Guide Rod Lasers feature an automatic 10-minute timeout that helps prevent inadvertent battery drain and has a user-programmable pulsed or steady beam.
The Green Guide Rod Laser for Glock G43/43X/G48 has an MSRP of $279, and more information is available at lasermax.com.