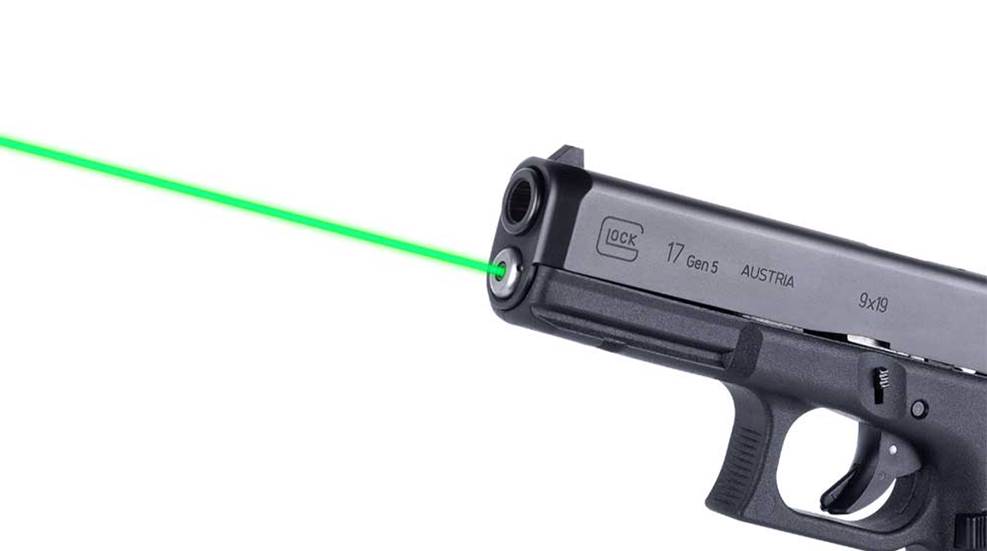 Designed specifically for the latest generation of Glock pistols, the LaserMax Gen 5 G17, G17 MOS and Gen 5 G34 MOS Guide Rod laser replaces Glock's factory recoil spring and guide rod assembly with a high-intensity red or green laser sighting system. Easily installed by the user without the need for a gunsmith or special tools, the Guide Rod Laser is constructed with rugged, components such as aircraft-grade aluminum and stainless steel, as well as recoil springs which meet or exceed original manufacturer specifications which stand up to hard use and ensure accuracy and precision. One of the highlights of the guide-rod laser system pioneered by LaserMax is the ability to continue using standard Glock holsters, since the guide-rod laser doesn't have any external bulk that needs accommodation.

"As Glock continues to grow their pistol portfolio with new generation models, LaserMax supports the ecosystem with guide rod lasers that are in high demand," says Kurt Worden, director of LaserMax Product Sales. "Based on our relentless testing, it's our opinion that no other laser sighting system is as durable and accurate over as many rounds as ours have proven to be year after year."

The Gen 5 G17, G17 MOS and G34 MOS Guide Rod laser fits into the LaserMax line of guide rod lasers for the Glock Gen 5 G19, G19 MOS, G19X and G45 models.

Features of the Gen 5 Laser Guide Rods include:
User-programmable for pulse or steady red beam

Internal design does not restrict grip or holster selection

Distinct ambidextrous ON/OFF switch reinforces safe firearm handling

Automatic timeout after 10 minutes prevents inadvertent battery drain

Proximity to the bore provides maximum POA/POI accuracy

Guaranteed alignment right out of the box
MSRP for the Guide Rod laser for Glock Model G17, G17 MOS and G34 MOS Glock Gen 5 begins at $329, and more information is available at lasermax.com.