by
posted on January 23, 2020
Support NRA Shooting Illustrated
DONATE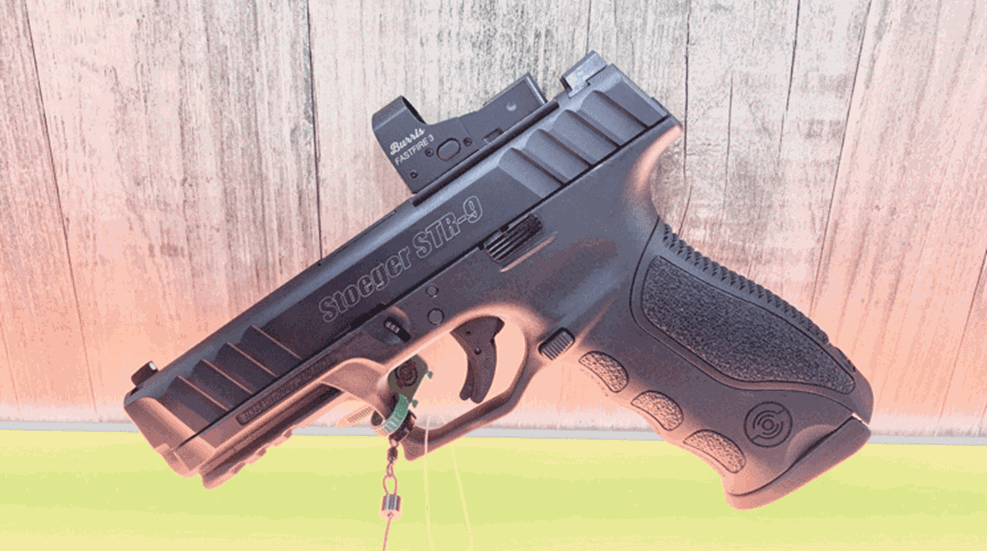 So, Day Two of SHOT Show 2020 is in the books. Another day of meetings, frantic rushing to and from different exhibits and booths, and reconnecting with industry friends down, two more to go. As I walked (ran) the floor of the Sands Convention Center, I found another five standout items on which to report.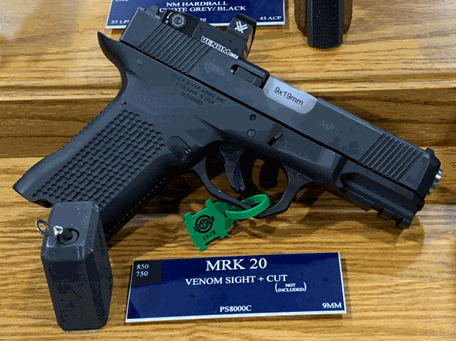 1.
Rock River Arms
MRK 20. Holy smokes, I did not see this one coming. I walked into the Rock River booth intending to take a close look at the company's greatly expanded line of bolt-action rifles. Instead, I saw something that really caught my eye: The MRK 20. The MRDS, of course, caught my eye; however what was far more interesting was the platform to which the sight was attached. Yes, Rock River Arms now offers a striker-fired pistol, but it is not a polymer frame—that's aluminum. Very interesting to see the company best known for 1911s and AR-15-platform rifles branching out into other areas. MSRP is $850, red dot not included.

2.
Yankee Hill Machine
Turbo Integral Suppressor System. Yeah, we've seen something like this before, it's true, but YHM's Turbo Integral Suppressor System brings a pinned and welded suppressor to a 10.5-inch 5.56 NATO barrel, resulting in a one-stamp upper with a full-auto rated, Inconel suppressor housed inside an M-Lok handguard. It's clean, uniform and only requires a single tax stamp for the suppressor, as the overall length of the barrel and suppressor exceeds 16 inches. MSRP is $1,415, lower receiver not included.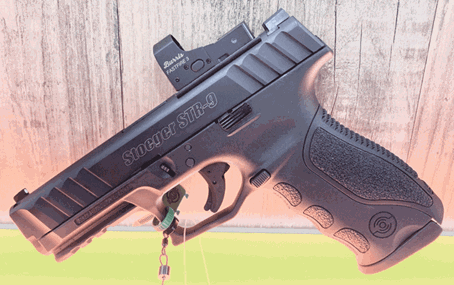 3.
Stoeger
STR-9 optics-ready. I think I've made the case that red-dot equipped pistols are coming into their own as a category; that Stoeger has a full-size, striker-fired variant with four mounting plates for an MSRP under $400 just cements that opinion. Pistols set up to accept red dots are so mainstream that even companies who only recently got into the handgun game are making them. Stoeger's offering includes options for many different red dots and comes with three magazines at an MSRP only $10 more than the standard pistol. 
4.
Beretta
92G Elite LTT Compact. Beretta bills this pistol as the "ultimate 92 carry package," and it's hard to disagree with that assessment. Featuring a spurless hammer, beveled edges, blacked-out rear sight and a compact frame, this 92G also has another surprise: a 15-round magazine. Having tried the supremely smooth trigger (and amazingly short reset) on this model, it's safe to say this isn't the 92 you think it is—it's better.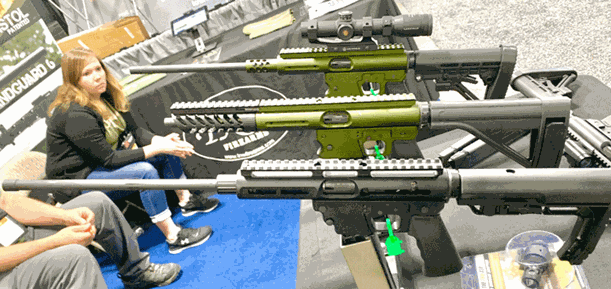 5.
TNW Firearms
ASR LTE Pistol-caliber carbine. I would have added "PCC" to the end rather than spell it out, except there's just too many acronyms already. TNW's ASR—Aero Survival Rifle—accepts standard Glock magazines, can be taken down without tools and weighs less than 4 pounds. It's a handy, light carbine that packs down really small and light, perfect for home- and self-defense with adjustments for all. It does all this at an MSRP of $699, a reasonable price considering the light weight and takedown capability.
Again, these are by no means the only interesting things we saw today, just the five that made the biggest impression. Two confirm that pistol-mounted red dots as an overall category are here to stay, one that reinforces the importance of being Ernest, one that reminds us that PCCs are still quite popular and one that proves we're fond of multiple-feature rifles that are hearing-friendly. Stay tuned for more cool gear on Day Three of SHOT Show 2020.