by
Evan Brune, Associate Editor, Shooting Illustrated
posted on January 23, 2019
Support NRA Shooting Illustrated
DONATE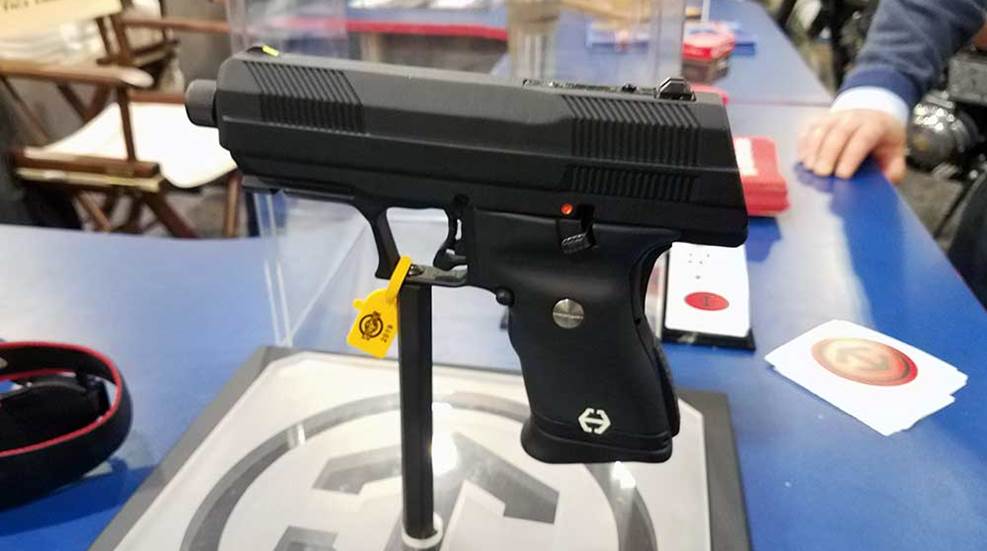 The handgun market continues to be hot in 2019, with manufacturers focusing on compact, easily concealed models sized right for personal defense. However, there are a few in the roundup that stand out from the pack, either in caliber choice or overall configuration. Check out 10 new handguns we saw on the
SHOT Show
floor in 2019: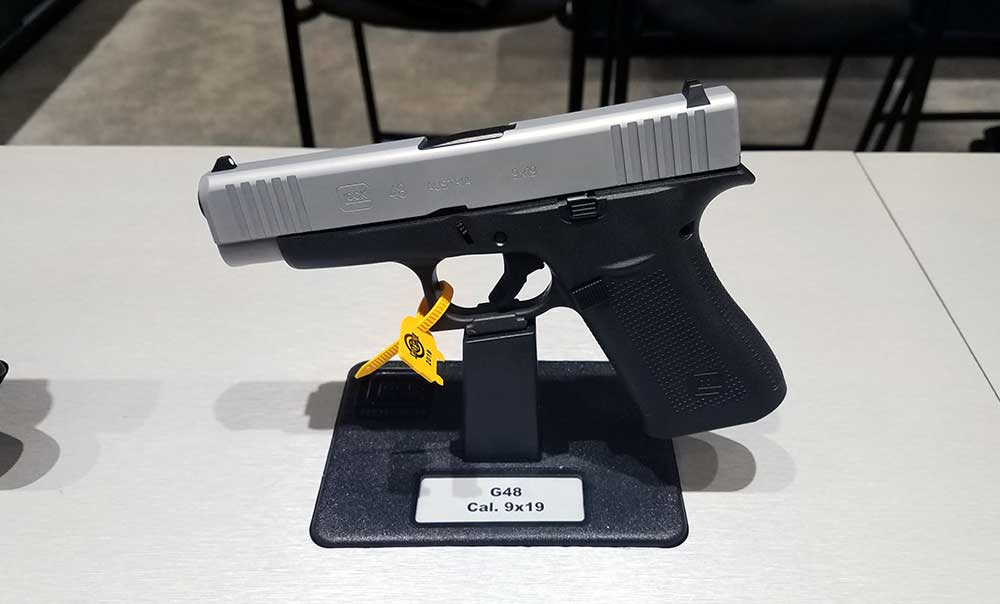 Glock G48 ($580)
Glock made waves with the launch of new models in its Slimline series of pistols in 2019, building on the incredible popularity of the company's original single-stack nine: the G43. Now, for 2019, the G48 brings a pistol with similar slide- and grip-frame length as the Glock G19, but with a slimmer profile for easier IWB carry.
Hi-Point Firearms "TBD" Pistol ($225)
We also grabbed a quick glance at a pistol so new, it still remains unnamed. However, Hi-Point's latest design is in the works, and it promises to be a great step up from the company's budget models. This new Hi-Point features a threaded barrel, expanded optics-mounting options, an improved safety integrated into the grip frame and an expanded capacity of 17 rounds. Planned availability is in Q3 of 2019, and MKS Supply's Charlie Brown told SI that the company is aiming for an MSRP of $225 on the new gun.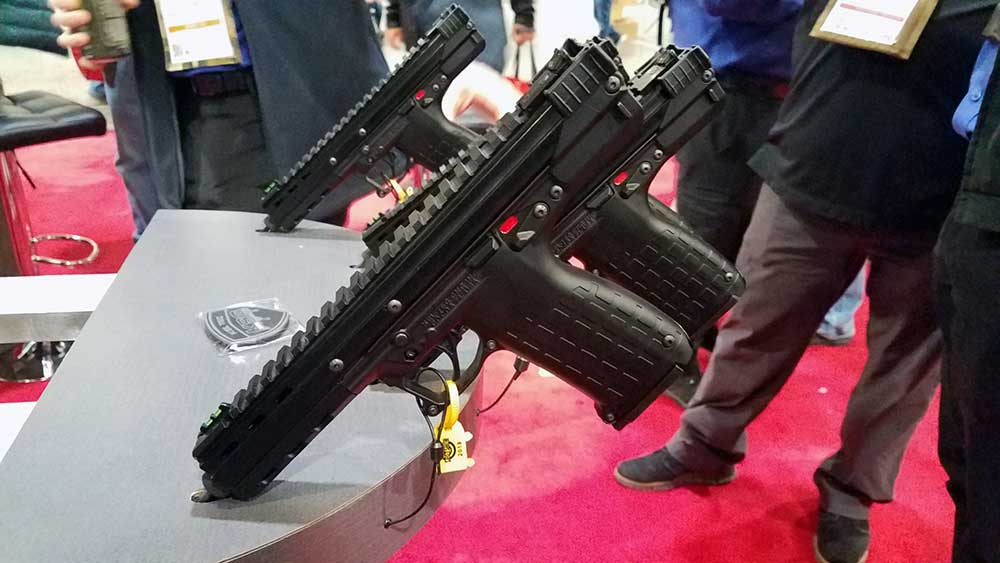 Kel-Tec CP33 ($475)
Kel-Tec answered consumer demands for a .22 LR model of the company's popular PMR30, which is chambered in .22 Mag. The resulting gun, the new-for-2019 CP33, includes a number of features that make this one of the stand-out handguns of the show. The "quad-stack" magazine uses a centrally located guide rod to separate loaded .22 LR rounds into two doubled-up stacks for a total capacity of 33 rounds in a flush-fit magazine. A 50-round extended magazine is in the works as well. For more information on the CP33, check out our range review here.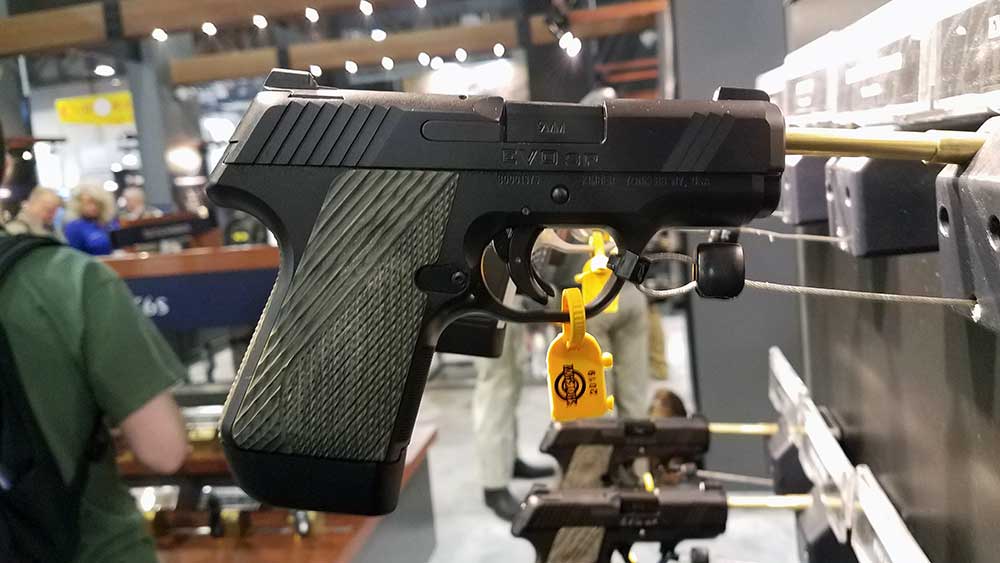 Kimber EVO SP ($925)
Building on the company's popular lineup of single-action, 1911-style concealed-carry pistols, like the Micro 9 and Micro 380, Kimber announced the launch of the company's latest concealed-carry pistol in the form of the EVO SP. Unlike Kimber's Micro Series, the EVO Series of guns is striker-fired and features an integrated, trigger-blade safety. The resulting package is a sleek, streamlined concealed-carry gun.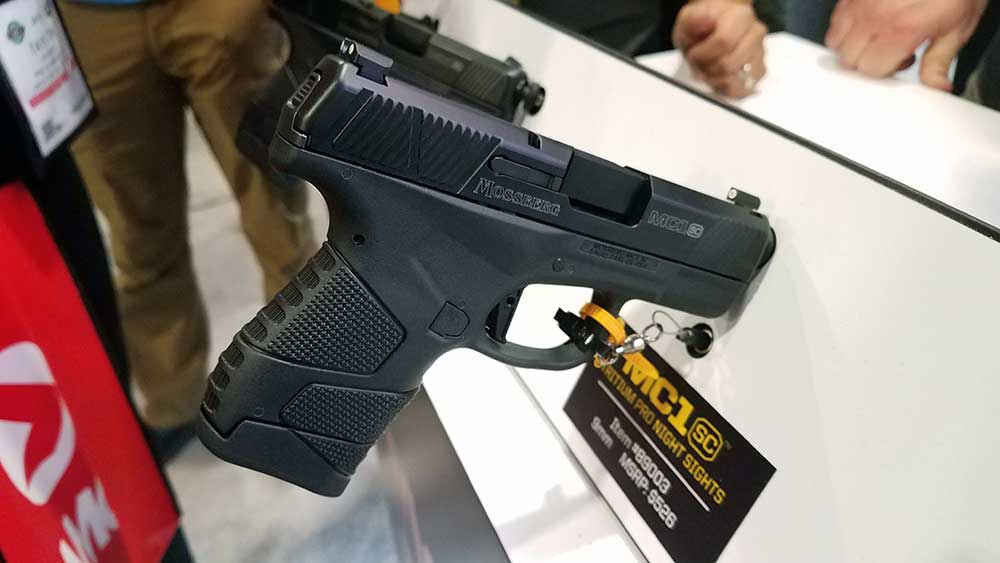 Mossberg MC1SC ($425)
For the first time in a century, Mossberg jumped back into the handgun arena with its all-new MC1SC. This compact, single-stack handgun is purpose-built for the concealed-carry market and is loaded with a number of innovative features. Each gun is compatible with Glock G43 magazines and holsters, but Mossberg paid special attention to underserved elements of the market, ensuring that certain functions, like racking the slide, could be done easily by women. Manual-safety models are offered, as well as variants with night sights and attached lasers.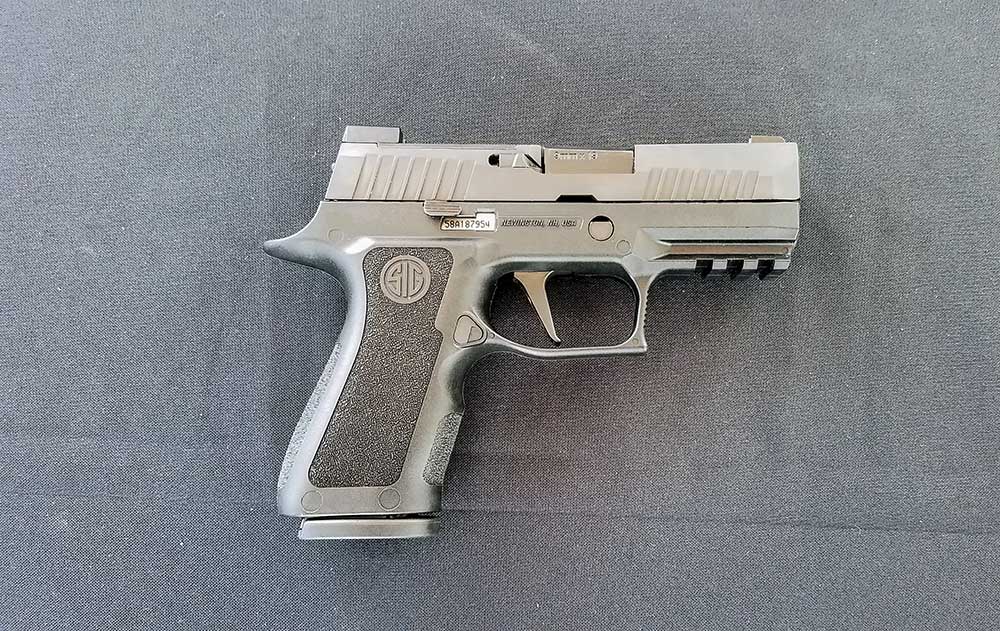 SIG Sauer P320 XCOMPACT ($700)
SIG's lineup of XSERIES guns rolled out last year with a number of carry- and competition-oriented models. However, in 2019, the SIG team aimed to produce an even-more compact model complete with all of the enhancements found in the company's XSERIES lineup. The new XCOMPACT features an enhanced grip module and features a cut-down height and length compared to the company's original XCARRY.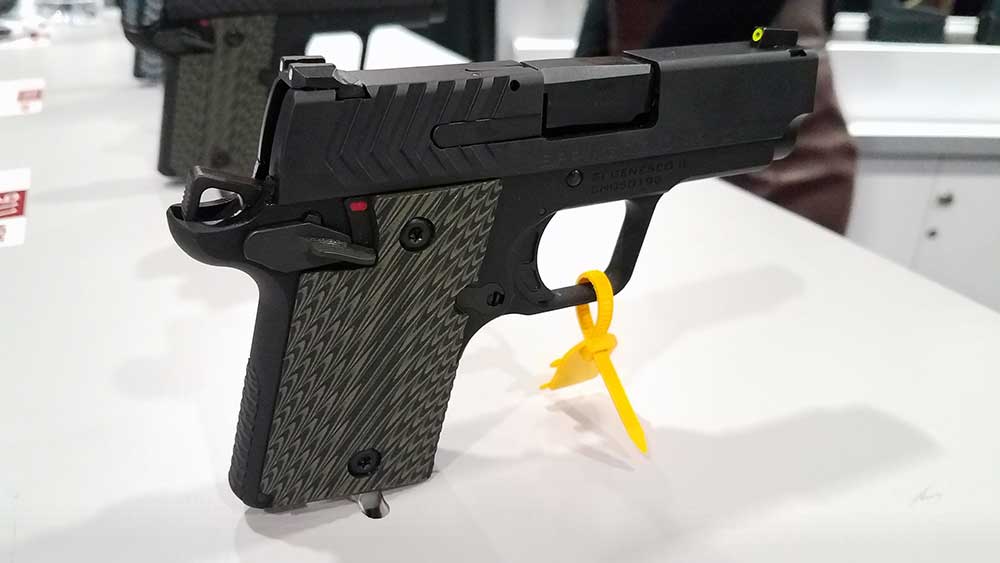 Springfield 911 9mm ($659)
With the rollout of Springfield Armory's 911 pocket pistol in 2018, consumers had another 1911-style, single-action concealed-carry option. However, original models of the 911 were chambered in .380 ACP, a cartridge some view as possibly too anemic for personal-defense use. To satisfy consumer demands for a powerful, yet compact, EDC pistol, Springfield Armory upped its 911 caliber offerings in 2019 with an all-new 9mm model.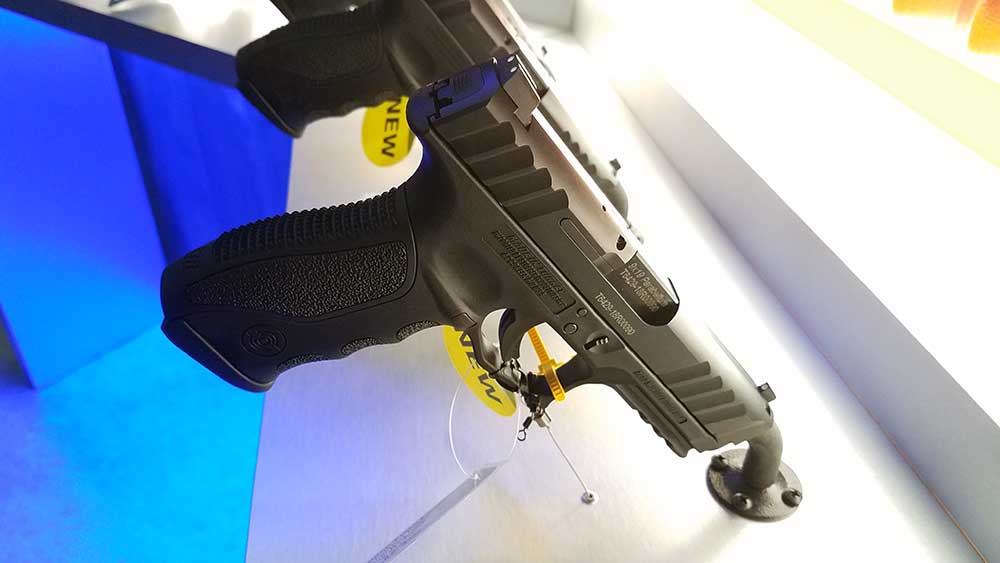 Stoeger STR-9 ($350)
Stoeger has long been known for its lineup of budget-priced shotguns, and the company also had a hand in the affordable pistol market in the form of the Stoeger Cougar. However, with the wild popularity of striker-fired, duty-size pistols in the market, the company saw an opportunity to provide a budget-priced, Turkish-made import model that provided the features needed for today's modern shooters.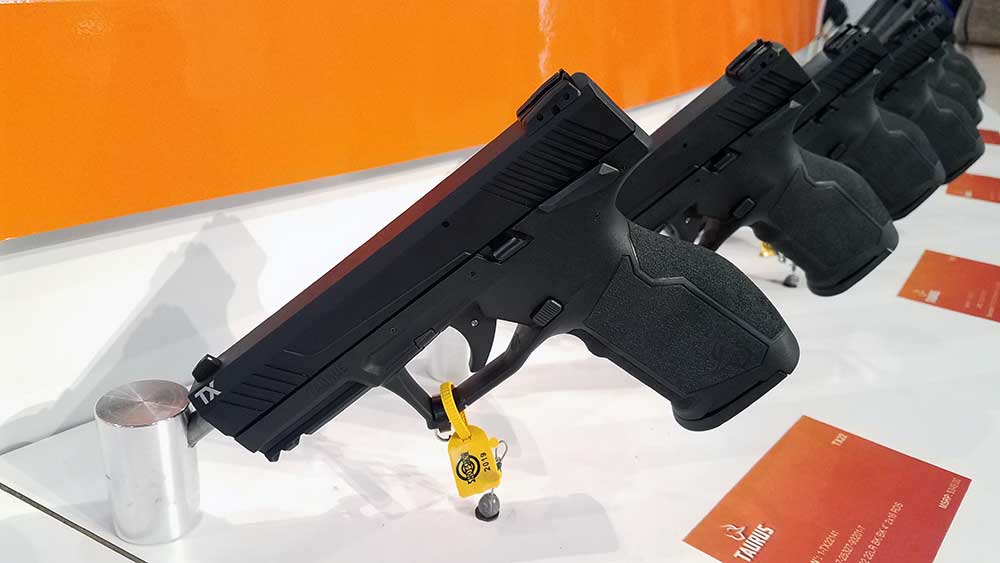 Taurus TX22 ($349)
Taurus aimed to provide shooters with an ergonomic, higher-capacity training pistol chambered for the popular .22 LR cartridge, and the company finally revealed its TX22 in 2019. This pistol has been in the works for years, as Taurus engineers aimed to perfect the grip feel, feeding system and overall reliability of the platform. The result? A 16-round handgun with the same feel, sight radius and trigger style of many popular centerfire duty guns on the market today. If you're looking for a solid training and plinking pistol, the TX22 is in your wheelhouse.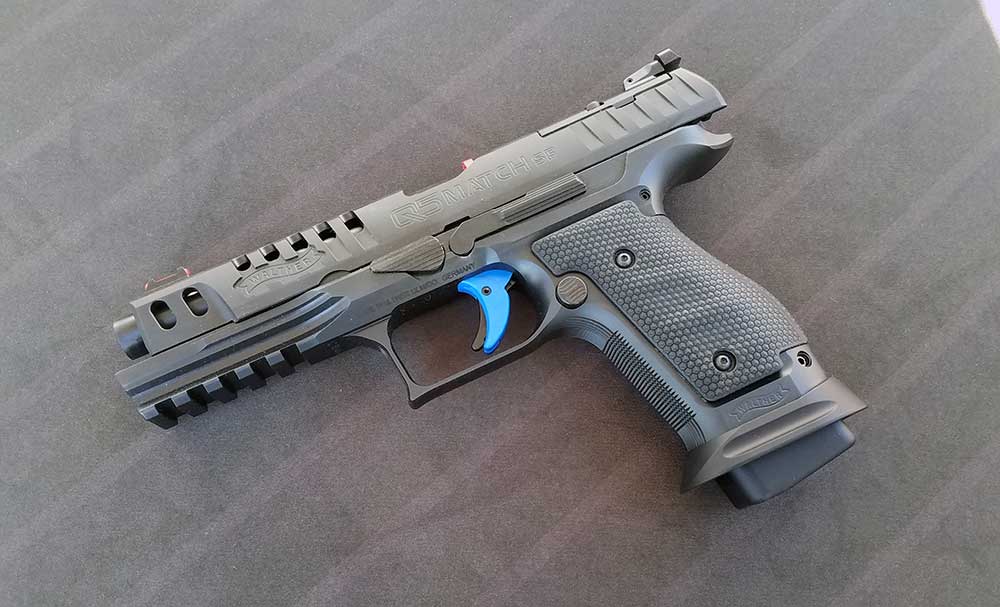 Walther Arms Q5 Match SF ($1,499)
Aimed at competition shooters and fans of the company's original Q5 Match pistol, the all-new SF model features an all-steel frame rather than the polymer frame found on the first Q5. The added heft and solidity of the steel frame offers a number of benefits for range use, including less felt recoil and muzzle rise.