Ruger's PC Carbine has been a resounding success because of its ability to handle larger-capacity magazines, easy controls and compact size. It's accurate, fun to shoot and very viable option for self-protection. The styling of the gun is based somewhat on Ruger's previous 9 mm carbine, the Ruger Police Carbine of the late 90s and early 2000s. However, the state-of-the-art in gun accessories has advanced a bit since that gun was released, with innovations like quick-detach slings and rail-mounted accessories which allow you to tailor a gun to your exact needs. Lights, lasers and bipods are just a few of the common add-ons to a modern fighting carbine, and they can greatly expand the utility and ease of use of your gun.

The 2018 Ruger PC Carbine offers a section of Picatinny-compatible rail at the front of the stock, right in front of the sling swivel, as well as a rail on top of the receiver to mount optics and other accessories. That single section of rail up front is one of the few limitations of the PC Carbine. While it's great for mounting a single mounting point for a light or laser, space quickly runs out if you want to add more than one accessory, and that's where the Ruger PC Carbine Hardpoint kit from Catalyst Arms can help.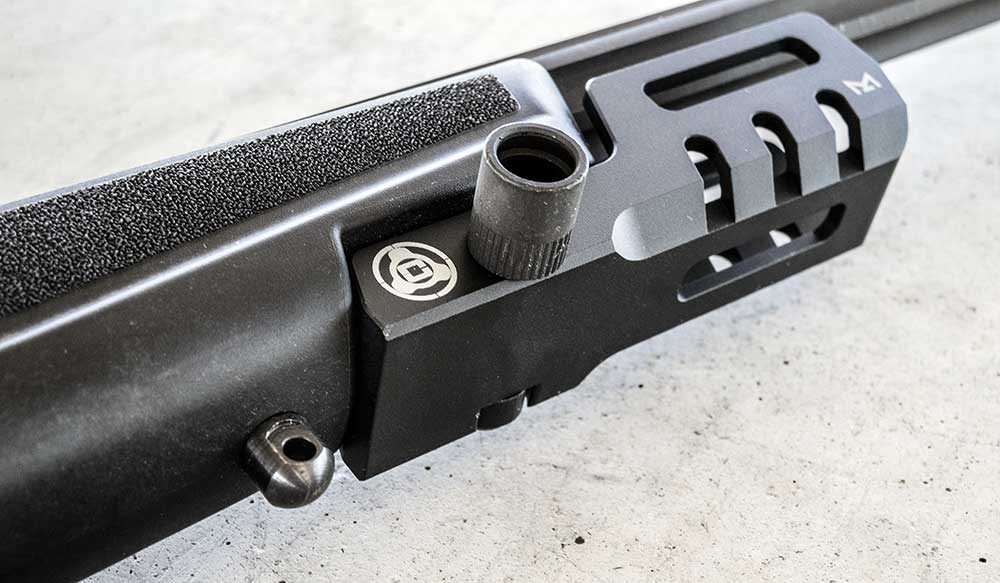 Each kit consists of a short length of lightweight, anodized aluminum that slides onto the existing rail at the front of a Ruger PC Carbine and a spacer that fits in between the rear of the stock, equipped holes on both sides to attach a QD (quick detach) sling mount. The front section is a nifty little device that offers not only three short sections of M-Lok-compatible rail slots but a reversible QD sling mount as well. Installation of the front accessory rail is easy: The QD mount is attached to a bolt that locks into the pre-existing rail, and it's reversible for left-handed shooters like myself. Installation of the rear spacer requires the use of the hex key that comes with the PC Carbine (which, if you've lost yours, or decided to install this kit at the range like I did, is a 9/64-inch key).

Once everything attached, the Hardpoint kit greatly expands your accessory options. With three M-Lok rails up front, you can add shorter lengths of  M-Lok to attach lights, lasers or other accessories right where you want them, not just on the bottom of your gun,and a QD mount lets you add a newer style sling like the Vickers sling or similar sling. The spacer in the back didn't affect my grip or sight picture on my gun, however, if you find it a bit uncomfortable,  you might want to look at the TacCom Competition Buttplate or a similar, thinner pad for the end of your gun that will reduce its stock length.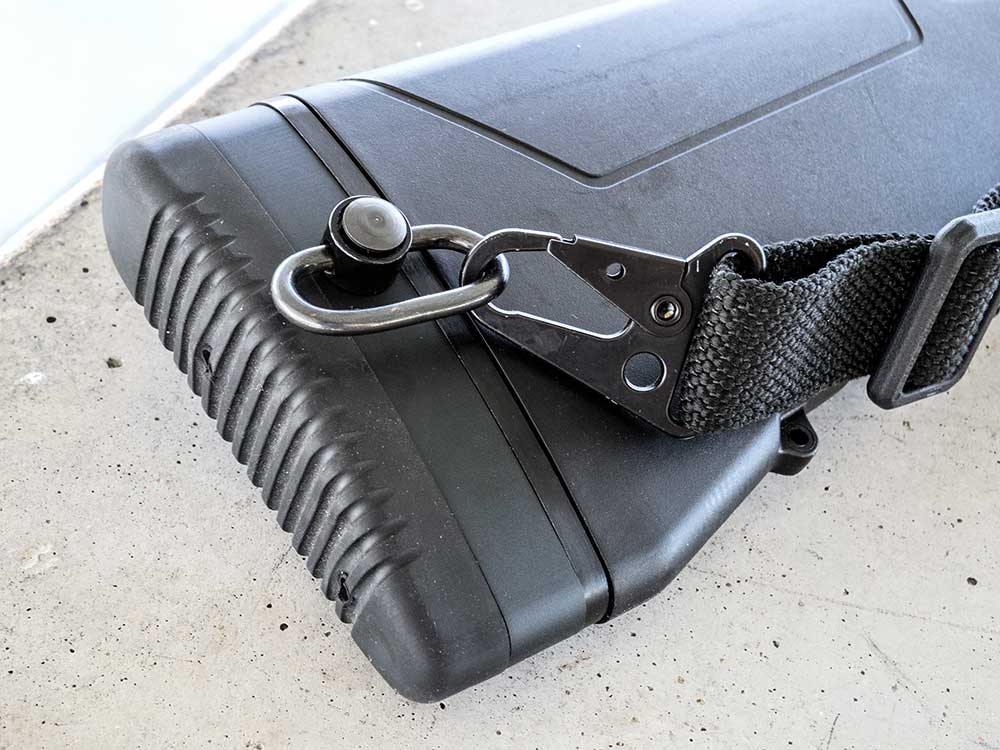 If you're looking to do more with your Ruger PC Carbine, look into the Hardpoint kit from Catalyst Arms. With an MSRP of $89.95, it opens up a world of possibilities for one of America's most-versatile guns.