by
Evan Brune, Associate Editor, Shooting Illustrated
posted on May 18, 2018
Support NRA Shooting Illustrated
DONATE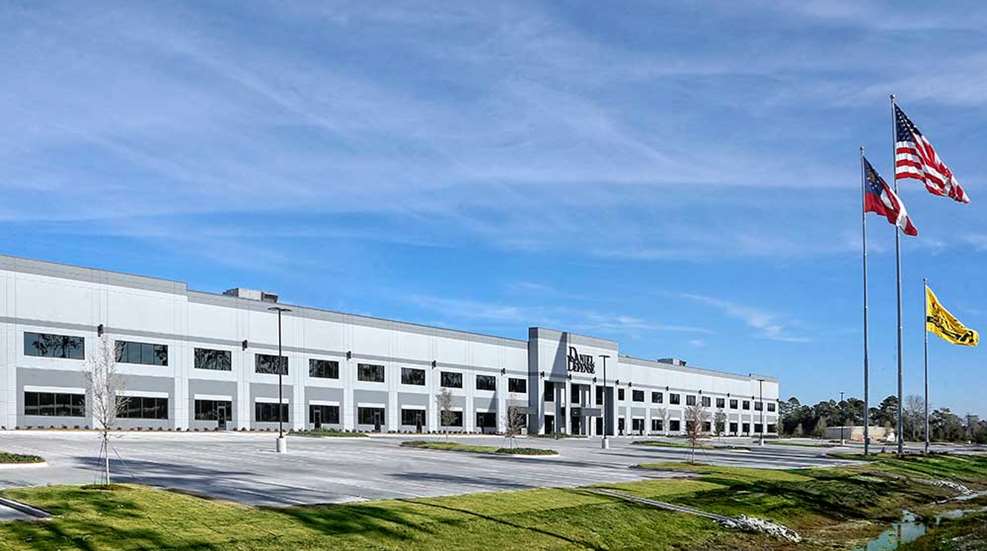 On May 17, 2018, inside an expansive facility in Black Creek, GA,
Daniel Defense
marked the dawn of a new era. A ribbon-cutting ceremony attended by family, friends, employees, media and even the governor of Georgia hailed the opening of the company's new $29 million headquarters, stretching out over nearly 300,000 square feet. 
"It's a great day for us," said Cindy Daniel, COO of Daniel Defense. "We've been looking forward to this day for a long time. We're happy to be back home under one roof in Black Creek."
Since 2011, much of the company had been split between two components. The headquarters building, measuring 47,000 square feet, remained in Black Creek, while a 90,000-square-foot manufacturing center opened in Ridgeland, SC, almost 50 miles away. Now, inside the new headquarters building, all elements of the Daniel Defense brand are located in one spot.
"What is the most exciting element is the fact that all our employees are in one location," said Marty Daniel, founder of Daniel Defense. "We are able to accomplish so many things we never would have gotten done if we weren't all here."


The company's decision to consolidate in Georgia is due, in large part, to the state's pro-business and pro-Second Amendment attitude, elements that have attracted other firearm-industry manufacturers.
"Obviously, Georgia is a gun-friendly state," Daniel said. "It's just a great place to to business, and it's a great place for the Second Amendment."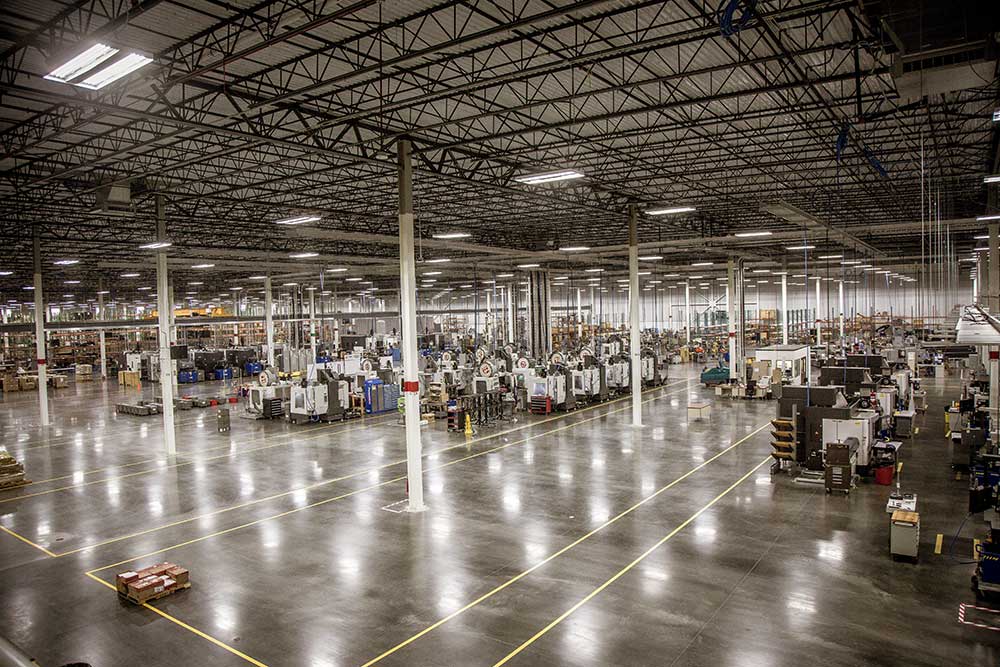 Highlighting the friendliness of the state's administration to the firearm industry and to Daniel Defense, in particular, is the fact that Georgia Gov. Nathan Deal personally attended the opening ceremonies for Daniel Defense's new facility, and the governor's remarks highlighted the perseverance of the company's two top executives.
"I want to congratulate Marty and Cindy Daniel. They built this business, and they did it the hard way," Deal said. "I've had the pleasure of knowing [them] for quite some time now. Theirs is a family indicative of so many of Georgia's values: hard work, perseverance in the face of difficulties, generous and strong character."
The relatively young firearm manufacturer, which celebrated its 15th anniversary in 2016, has seen a great deal of success and expansion throughout its years. For much of its 15-year history, the company manufactured components, notably its Big Hole flattop upper receiver, which gave Marty Daniel his start, and its RIS II rail designed for the M4 carbine.
It was this latter project that brought interest from the U.S. Special Operations Command, which eventually awarded a contract for the rail to Daniel Defense above submissions from many older, larger and more-established manufacturers in the industry.
"It was like the story of David and Goliath," Daniel said.
In 2009, after eight years of producing quality firearm components that won multiple contracts, Daniel decided he wanted to start building guns.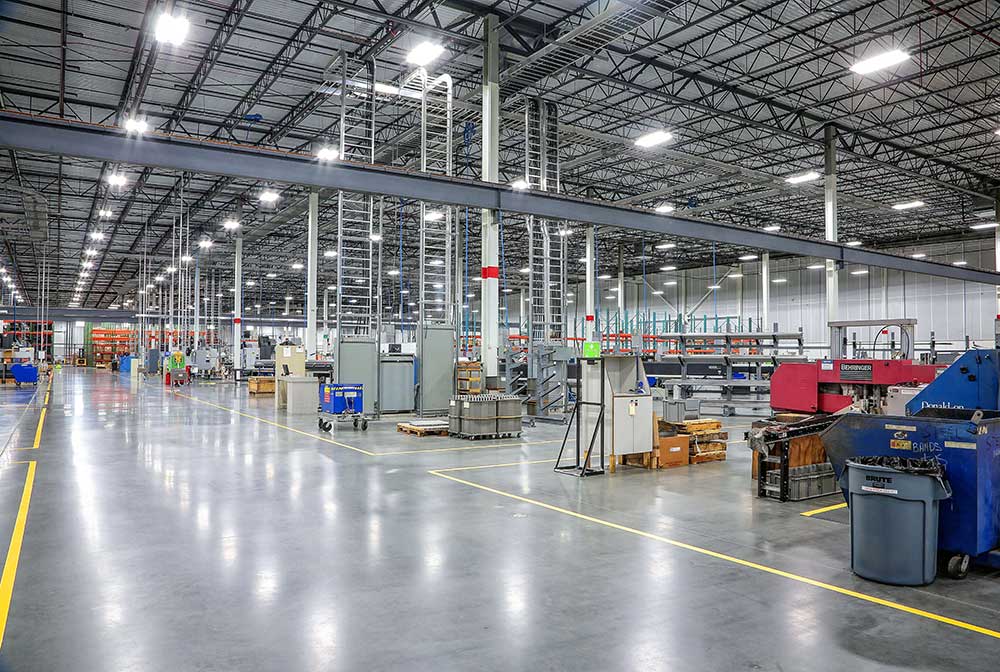 "I remember, at the other facility, telling my employees, 'You know, we're going to build the best firearms in the world.' And they did it," he said. "If we can build a gun that's more dependable, more accurate and sexier, that's what we'll do. Here, we're aiming to make the highest-quality guns at prices people can afford."


The first DDM4V1 rifle rolled off the assembly line in the same year, just in time to showcase at the 2009 SHOT Show. Over the next eight years, production ramped up significantly and in 2016, according to the ATF Firearms Manufacturing and Export Report, the company produced nearly 50,000 rifles a year. So, too, had the company's employee base grown, from Marty and Cindy Daniel's first employee hired in 2005 to more than 200 today.
"Marty and Cindy are just great people," said Chris McNeil, marketing and customer service specialist for Daniel Defense. "You really want to bust your butt for them."
Daniel Defense was No. 3 in terms of overall AR-rife sales, just behind
Smith & Wesson
and
Ruger
. This rapid success led to the October 2016 announcement that the company would begin consolidating and expanding operations in Black Creek, GA, and the new facility was fully operational by December 2017.
"In this building, we can triple our revenue," Daniel said. "We are getting somewhere near our potential in our market segment, so we're looking to branch out into other areas."
Highlights of the new manufacturing center include streamlined, high-efficiency "cells" that allow operators to monitor multiple machines at once. Each cell is loaded with specialized equipment that can be spun up or shut down to meet demand. One such cell focuses on an element of every Daniel Defense rifle that's been a critical component from the beginning: the barrel.
"The barrel is the heart and soul of every Daniel Defense rifle, so we want to make sure we're using the highest quality components," said Dylan Kohler, Daniel Defense production manager. "In this new facility, if we ran full-tilt, we could probably do 10,000 barrels a month."

One of the other highlights of the new headquarters building are large window banks separating the sales, marketing and administrative side of the plant from the manufacturing side.
"In the old facility, you couldn't see the manufacturing side," McNeil said. "The design is meant to make everyone feel that they're all part of the same team, all with the same goal."
Through their activism and support of the
National Rifle Association
, Marty and Cindy Daniel fight to preserve the Second Amendment, ensuring that American citizens can continue using their Daniel Defense ARs for hunting, sport shooting and self-defense. Chris Cox, executive director of the
NRA's Institute for Legislative Action
, included a personal message congratulating the pair and thanking them for their support of NRA's mission.
"Make no mistake about it, Daniel Defense is in the business of manufacturing freedom," Cox said.
Going forward, Daniel and his team continue to drive toward dominating their segment of the market, having a self-ascribed dream of producing the highest-quality rifles people can afford.
"If you know of anyone who wants a great gun, tell 'em to get a Daniel," he said.
 For more information on Daniel Defense products and its history,
visit the company's website here
.