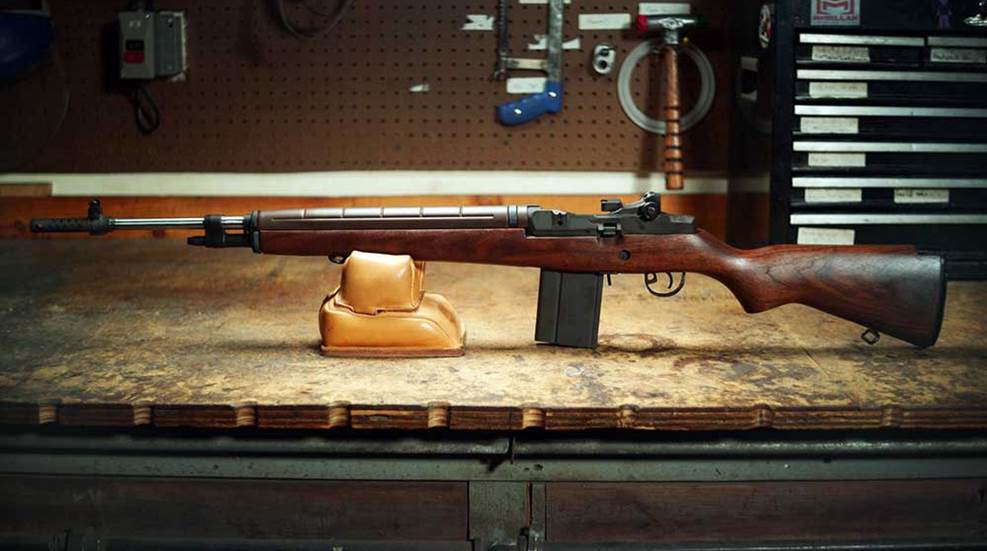 Springfield Armory has released a short video that details the history of its M1A series and provides a close look at the craftsmanship and precision required in the creation of this iconic American firearm. An M1A lineup has been offered by Springfield Armory since 1974, and the company is one of only a few manufacturers currently making civilian versions of the M14 rifle.  

"The careful hours, scrupulous effort, expert machining and meticulous tool work needed to complete an M1A from start to finish, make it a labor-intensive yet wholly worthwhile process," says CEO Dennis Reese. "The end result honors the tradition and legacy of the M1A. It is truly an exceptional rifle and a beloved American firearm."

In 1959, the U.S. Military replaced the World War II-proven M1 Garand with the M14, which is chambered in 7.62 NATO. By 1970 the latter was also retired, but when the long-distance, mountainside engagements with terrorism in the rugged mountains of Afghanistan proved too much for the 5.56 NATO M4s, many of the M14s remaining in armories were retrofitted with modern furniture and pressed back into service.

Civilian enthusiasts can own similar improvements in Springfield Armory's M1A series, including the Loaded M1A model tested by Shooting Illustrated—with fully adjustable, Archangel Precision synthetic stock. Traditional versions with wood furniture and iconic profile are still offered by the company as well. The M1A National Match remains a popular choice with competitors.  

The company is also currently running an M1A Gear Up Promotion that allows new owners who submit a proof of purchase online to receive three, 20-round magazines in addition to the single, 10-round magazine that ships with each rifle. Purchases made between Feb. 1 and May 31 qualify for the special deal. Those consumers who live in restricted states will receive magazines compatible with local laws.