by
Evan Brune, Associate Editor, Shooting Illustrated
posted on December 15, 2018
Support NRA Shooting Illustrated
DONATE
John Browning's Model of 1911 impacted the firearm market like few other guns in history. In fact, due to the longevity and popularity of this single-stack design, an entire product category emerged, all following the basic concept of Browning's creation, having a short-recoil, hammer-fired operating system, single-action trigger, manual thumb safety and grip safety.

Though the 1911 does technically refer to a specific pistol, produced for and adopted by the U.S. military in that year, today's manufacturers have unveiled many different adaptations and variations of this core concept. In fact, the only response to someone saying, "I want a 1911," has to be, "Well, which one?"

By and large, modern-day 1911 handguns, particularly those designed for defensive use, are derided for their cost, with many "run-of-the-mill" 1911s approaching four figures in price. Of course, when it comes to semi-custom and custom 1911s, prices spiral upward from there, reaching as much as five figures for high-end guns from makers like Cabot or Stan Chen Customs.

For less fiscally fortunate folks (myself included), what kind of options exist at the other end of the spectrum? Can you find 1911-style handguns for the same price as today's polymer-frame, striker-fired nines? Well, the headline kind of says it all, doesn't it? We priced these sub-$500 budget options by averaging the in-stock, buy-it-now price of options from three online retailers ( all of which, of course, must ship to an FFL dealer). Without further ado, here's a look at six of today's most-affordable 1911-style handguns: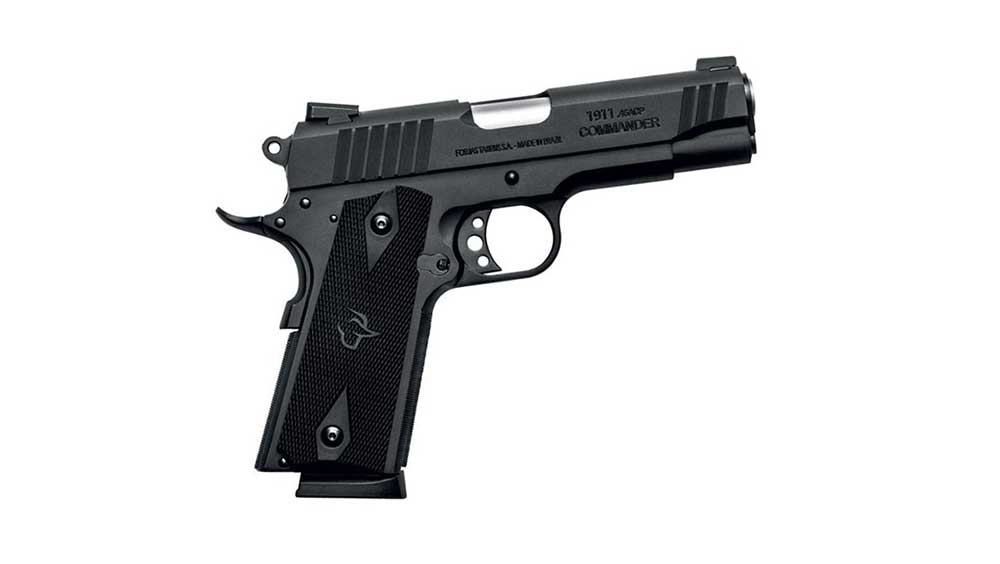 Taurus 1911 Commander ($461.34)

Early in 2018, Taurus added new models in its affordable 1911 lineup that were oriented more toward personal-defense and concealed-carry use. Select among these new options was the company's 1911 Commander, which is outfitted with a shortened, 4.25-inch slide and barrel and a full-size frame. Slide serrations are found at the front and rear, and each pistol is outfitted with an extended beavertail and low-profile Novak sights.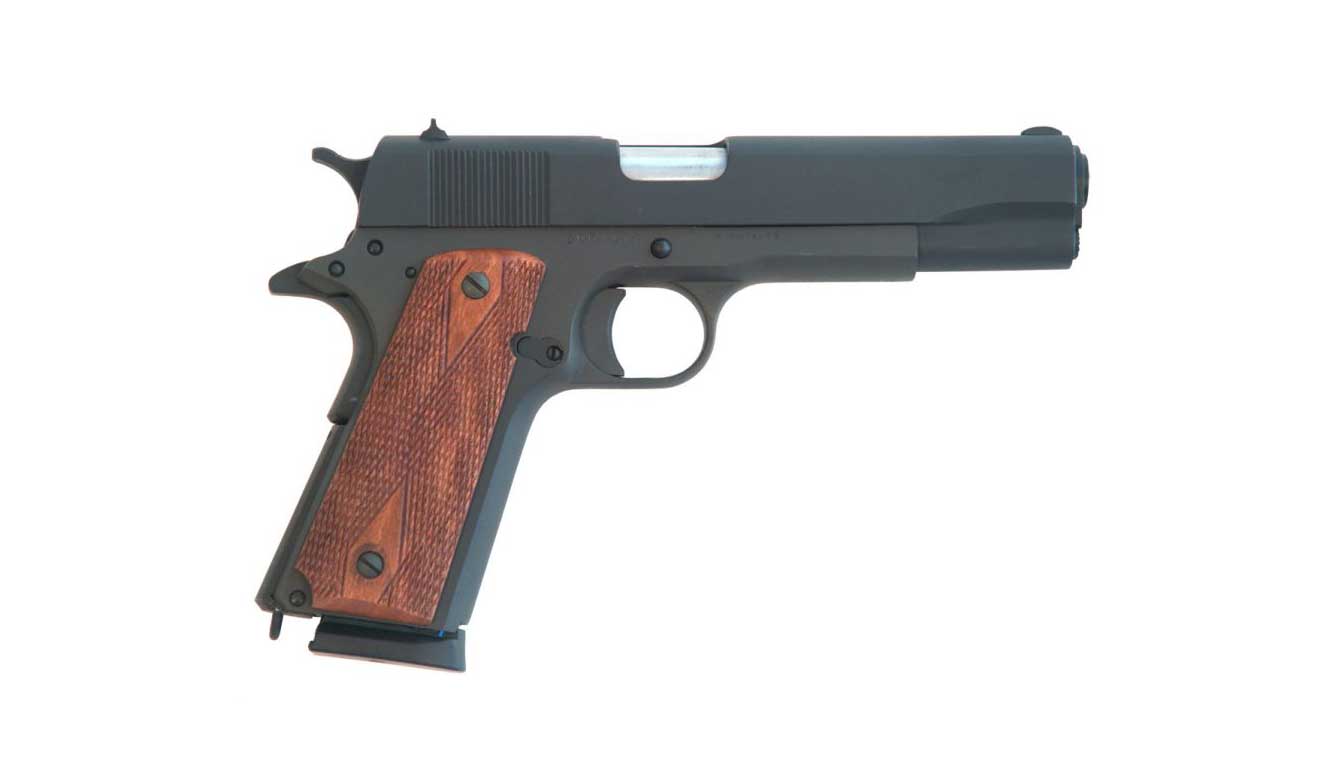 Cimarron 1911 Standard ($455.71)

For history fans on a budget, reproduction-firearm retailer Cimarron offers a WWI-era 1911, complete with the military-style sights, vertical slide serrations at the rear and double-diamond wood grips. True to the pre-A1 pistol design, the frame doesn't feature the scalloped cutouts located behind the trigger, an extended grip safety spur or an arched mainspring housing. The correct patent dates are even found on the left side of the slide, with the only reproduction indicator being the Cimarron manufacturer markings in lieu of the classic Colt.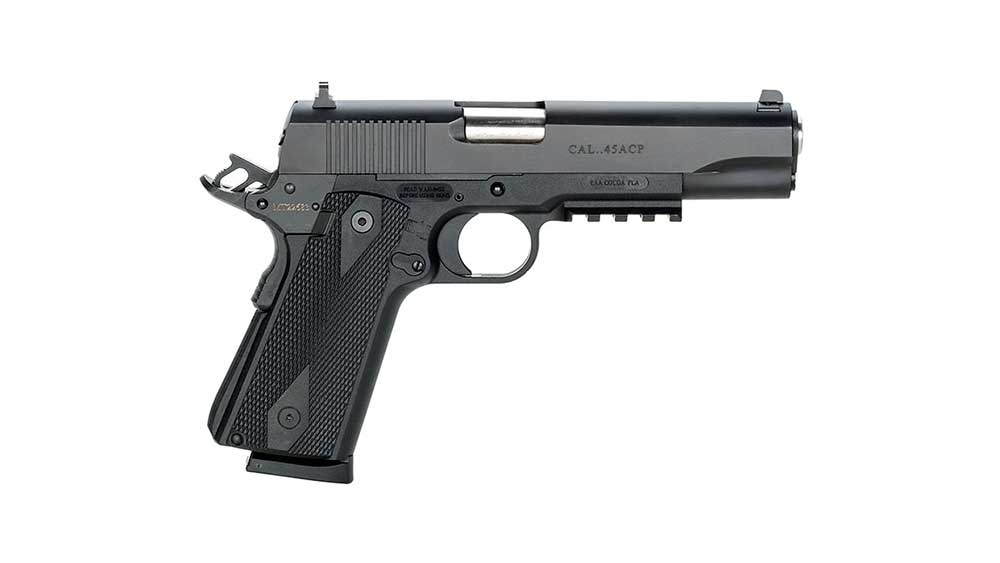 EAA Witness Elite 1911 Polymer ($448.61)

To compete with today's budget-priced, polymer-framed handguns, European American Armory Corporation looked at the 1911 and said, "…why not use a tough, polymer frame like other popular guns?" That led to the development of the company's 1911 Polymer, built with a grip matching the dimensions of the traditional, all-metal 1911 frame. For durability, the frame features molded-in steel inserts, and the addition of a Picatinny rail on the frame's dust cover allows users to add accessories.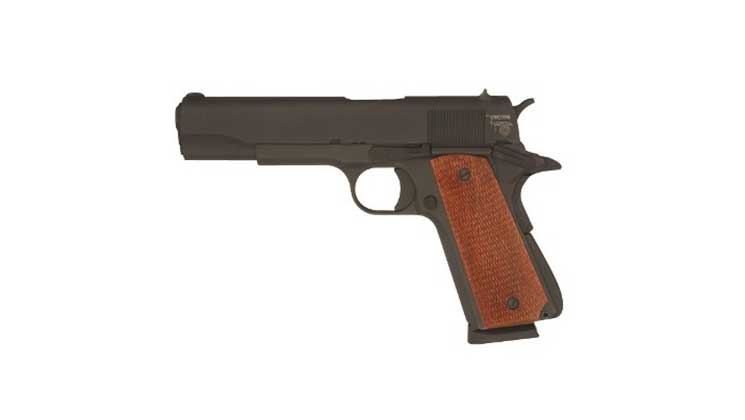 Taylor's & Company Full Size A1 1911 ($431.68)

Like the Cimarron above, Taylor's & Company also looked to the past for their budget-priced 1911, choosing to create a traditional-style design based on the military-service gun used in WWI. Like the originals, these guns are built with standard military sights, a shortened grip-safety spur and lack the scallops located behind the trigger. However, Taylor's did add in an arched, textured mainspring housing, allowing the gun's grip to better-fill a shooters hand compared to the original designs.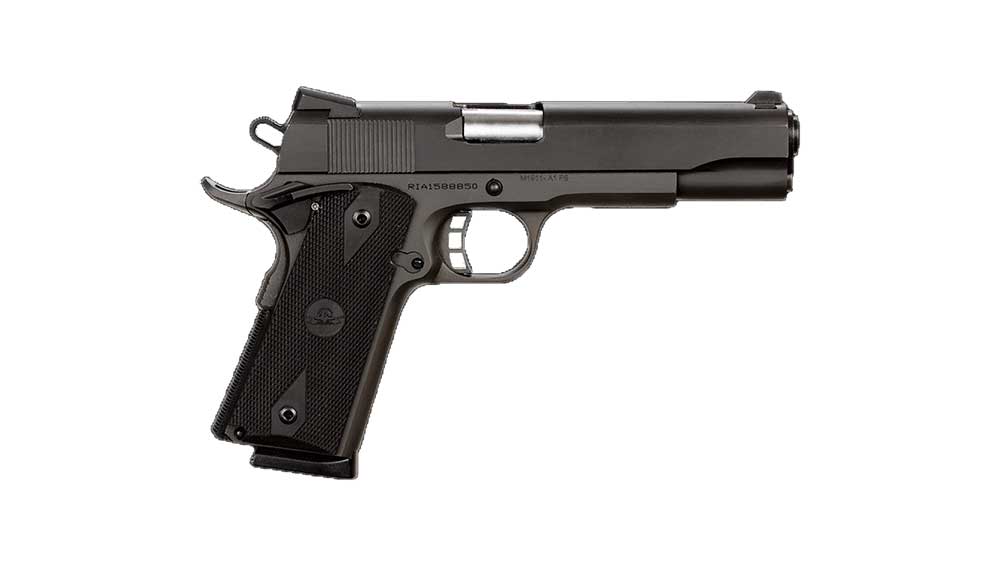 Rock Island Armory ROCK Standard FS ($408.82)

Built in a traditional, Government-profile fashion, the RIA ROCK Standard FS is the modernized 1911A1, coming equipped with a skeletonized hammer and trigger, low-profile, carry-style sights and an extended beavertail grip safety. Ambidextrous thumb safeties come standard on this model, as do the checkered, double-diamond polymer grips. The entire gun is finished in a Parkerized, matte-black finish. Other features include a full-length guide rod, adjustable overtravel stop and button-rifled barrel.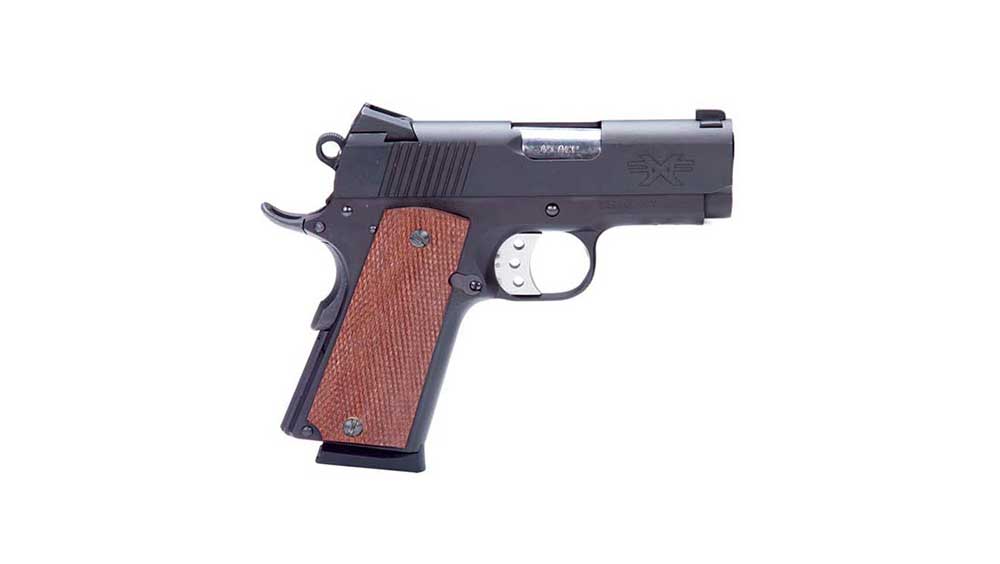 ATI FX Titan ($359.71)

Interestingly, the most-affordable option found on our list is also one that stands out as being particularly unique. The FX Titan is the only Officer-size handgun on our list, which means it features a significantly shorter slide, barrel and frame than other 1911s. This makes the FX Titan particularly suited for concealed-carry use, since frame length, more often than not, determines how likely a handgun is to print while stashed inside the waistband. The all-steel design features textured wood grips, Novak-cut, combat-style sights and a skeletonized trigger.

So, if you've ever been interested in picking up a tactical, concealed-carry or historical 1911 but thought these options were out of your price range, take a look at these six options and see which one fits your needs and budget.