by
Shooting Illustrated Staff
posted on October 9, 2018
Support NRA Shooting Illustrated
DONATE
Worn on the inside of your weak-side ankle and accessed from a kneeling or sitting position, an ankle rig offers a better-than-nothing alternative for deep concealment needs.
In fact, ankle rigs are often easier to draw from than a strong-side belt holster when you are seated, particularly at a table or while driving. An ankle holster requires nothing more than long pants to conceal; no jacket, vest or untucked shirt when such would be inappropriate. And, thanks to guns fabricated from lightweight materials, you can carry some fairly efficacious chamberings on your ankle.
Recognizing when an ankle rig is your best option and knowing how to wear one can make the difference between being armed and being defenseless.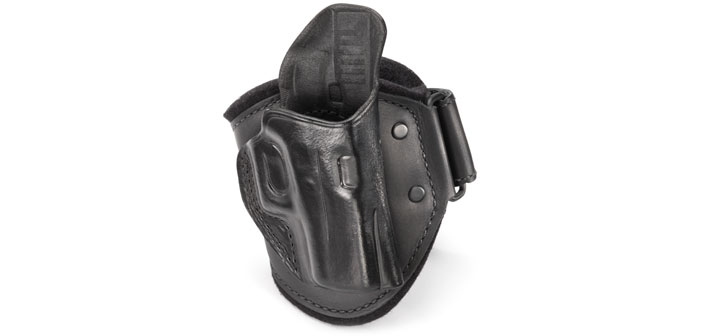 Alessi | Ankle Holster
Alessi's Ankle Holster has long been lauded for its comfort and utility. Made from top-grain russet leather, it's close-molded to retain your pistol via a friction fit. What has distinguished the Alessi, though, is a slim metal rectangle with which you cinch the hook-and-loop tab, securing the holster. It allows you to quickly and comfortably mount the felt-backed holster with just the right amount of tension. Models are available for a variety of popular pistols. MSRP: $165; alessigunholsters.com
---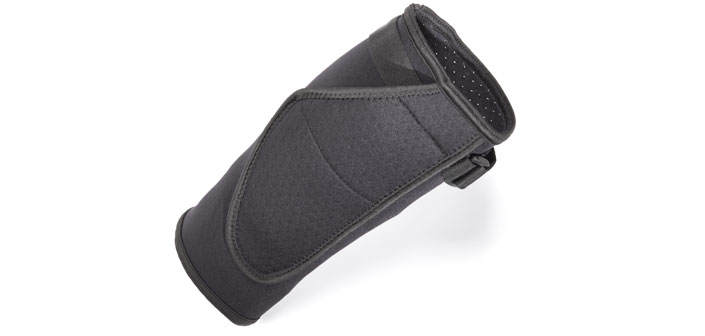 Bugbite Holsters | Bugbite
Thick, lightweight neoprene contributes to the Bugbite's comfort. The holster covers most of the calf and incorporates a zipper for easy on/off. It includes a gun compartment as well as a pocket for a spare magazine. A hook-and-loop tension strap and interior grip dots anchor the Bugbite in place. Five sizes are available to fit most lower legs. MSRP: $44.95; bugbiteholsters.com
---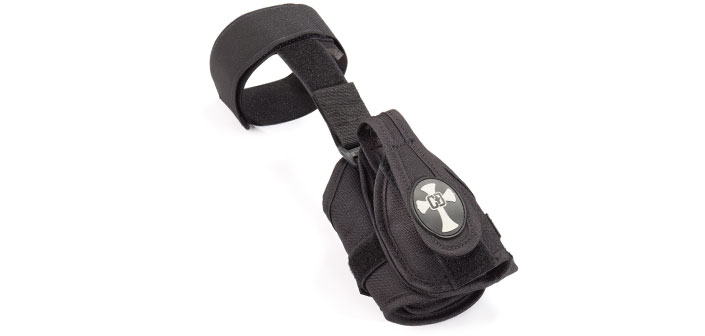 CrossBreed | Ankle Holster
The newly released Ankle Holster from CrossBreed has a padded ankle section for comfort and an adjustable thumb break for security. Proper fit is ensured by a full-calf support strap with height adjustment. The holster is available in micro, small and medium sizes to work with numerous popular pistols. The Ankle Holster is designed to fit up to a 12-inch-circumference ankle and comes with a "Two Week Try It Free Guarantee." MSRP: $34.95; crossbreedholsters.com
---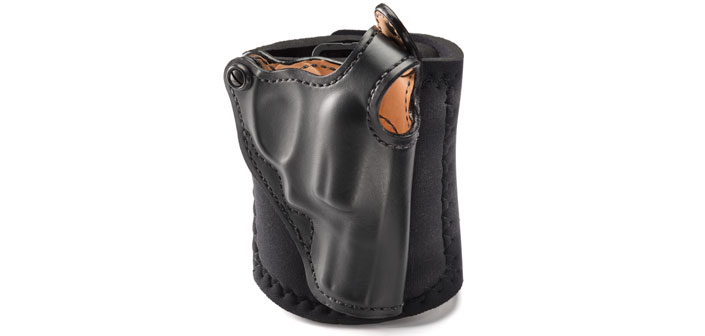 DeSantis | Die Hard Ankle Rig
With a top-grain saddle-leather gun compartment that's been coated with polyurethane, the Die Hard Ankle Rig is meant to live up to its name. Precision molded to fit the particular firearm, retention is further bolstered by a thumb break. The combination of thick neoprene foam and a sheepskin-backed gun compartment contribute to keeping the Die Hard comfortable for extended wear. MSRP: $88.99; desantisholster.com
---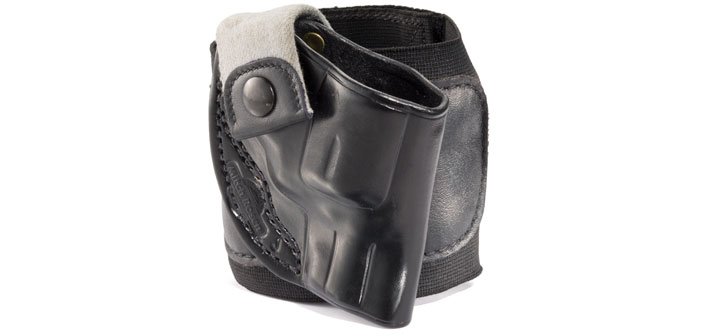 Mitch Rosen | Duncan's Ankle
Made exclusively for Smith & Wesson J-frames, Duncan's Ankle combines premium leathers, thick wool felt, a wide elastic band, hook-and-loop closure and an elastic retention strap to ensure secure, comfortable wear. The retention strap is unique in that you pull through it to draw the revolver; there's no unsnapping. The leather reinforcement of the cowhide holster is made from genuine kangaroo hide. MSRP: $175; mitchrosen.com