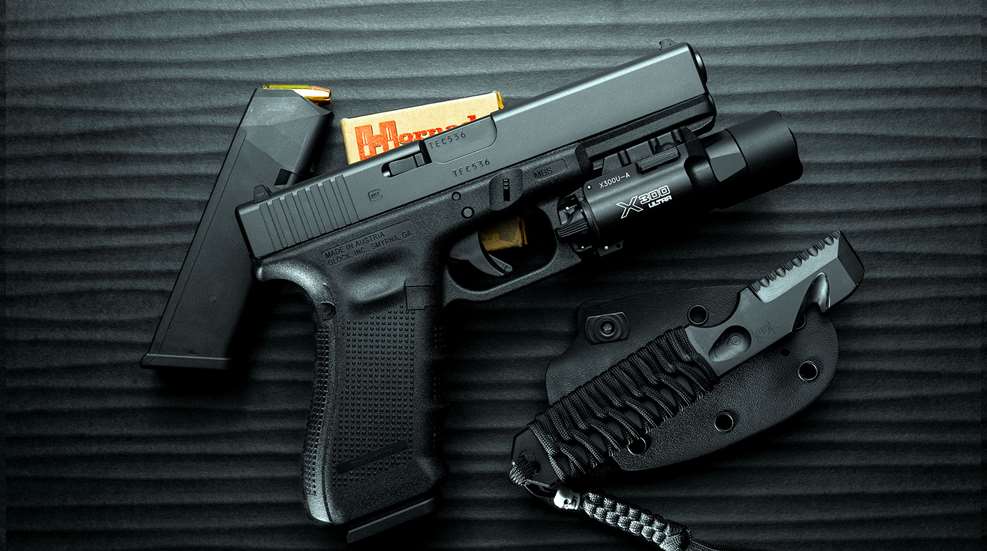 The 42-year-old concealed-carry permit holder who saved Cicero (IL) police officer Luis Duarte on Sept. 13 remains anonymous and his request to remain so was honored by CBS Chicago—a refreshingly rare move—in its follow-up phone interview with the citizen hero. The incident began with what should have been a routine law enforcement traffic stop, but the driver fled and was finally boxed in by another police cruiser at the same intersection the permittee was waiting the traffic light to change.
The perpetrator immediately jumped out and fired, striking Officer Duarte four times, advancing on his position while shooting at the other officer. The good Samaritan witnessed the gunfight and engaged with three shots from a handgun he's owned for 16 years, striking the attacker to end the gunfight.
"I was there at the right time and the right moment," he told the reporter. "My instincts, you know, told me what to do what I did. I didn't think twice to do what I did." After neutralizing the threat, he administered first aid to the officer until other first responders arrived.
Police Commander Jerry Chlada told the TV station, "We were lucky enough to have a good citizen on the street who's a concealed carry holder….And he also engaged in gunfire with the offender who was struck one time."
On Sept. 18 the Editorial Board of the Chicago Sun-Times published a story admitting the officer's life was saved by the quick-thinking, law-abiding gun owner, but, "We remain unconvinced, all the same, that concealed carry is good for Chicago or Illinois. There is no convincing evidence—just the occasional anecdote—that permitting people to walk around with concealed guns deters crime."
Officer Duarte, a four-year veteran of the force, was released from the hospital on Sept. 18 and will continue recovery at home. The perpetrator was first listed in critical condition, but upon medical clearance faces two charges of attempted murder.