by
Shooting Illustrated Staff
posted on November 9, 2011
Support NRA Shooting Illustrated
DONATE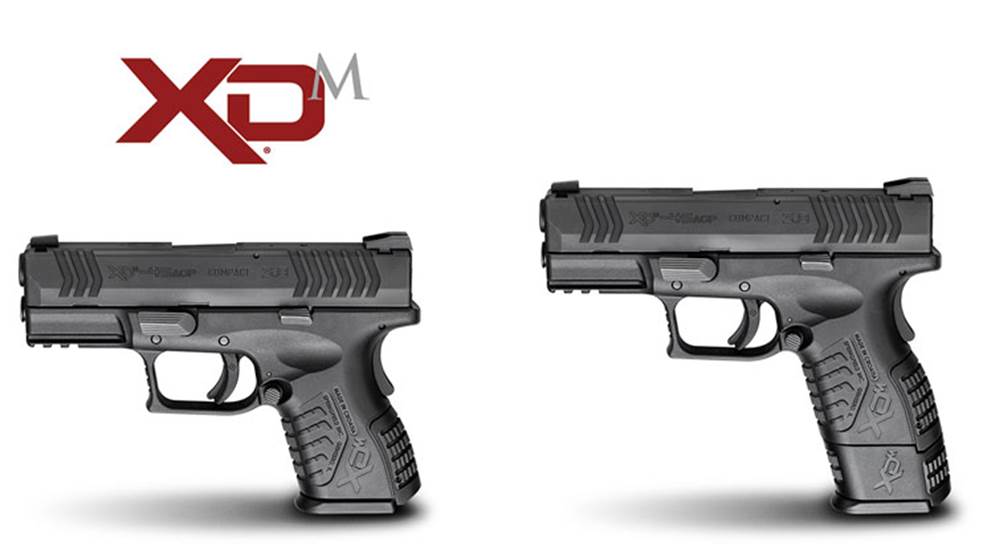 Requests have been pouring in, and now the XD(M)® 3.8 Compact is available in .45ACP.
Since we introduced the XD(M)® Compact in 9mm and .40, our Customer Service department has been swamped with requests for a .45 version. So, we've been frantically developing an amazing product that combines concealability and high capacity, with a big bullet, that, like all XD® and XD(M)® modelsfocuses on Point & Shoot Ergonomics™.
The genius of the XD(M)® Compact design is that it doubles as a full-size frame model with the use of the XD(M) Gear® Mag X-Tension™ (US Pat. 7191556) that offers a full-capacity back-up magazine. It's also a great range option for people that don't want to have to buy both a CCW, and a range pistol.
For more information about the XD(M)® Compact .45ACP, along with all XD(M)® models, please visit www.The-M-Factor.com
XD(M)® COMPACT 3.8" .45ACP
CALIBER: .45ACP
* CAPACITY: 9+1RDS W/O MAG X-TENSION™ 13+1RDS W/ MAG X-TENSION™ (USPAT.7191556)
WEIGHT: 27oz W/ EMPTY 9 RD MAG 29oz W/ MAG X-TENSION™ (USPAT.7191556)
Length: 7" 7"
HEIGHT: 4.55" w/ compact mag5.55" w/ X-tension™ (USPAT.7191556)
BARREL: 3.8" Steel, melonite ®, fully supported ramp
Slide: forged steel
frame : black polymer
Sights : Dovetail front and rear (steel) 3-DotTrigger Pull: 5.5 to 7.7lbs
COLOR:XD(M) Gear™: Included in (m)ulti -use carrying case : two mEgazines™, belt holster, mag loader ,double mag pouch, three interchangeable backstraps and three maga zine x-tensions™
* Magazines: 2 STAINLESS STEEL
* High-capacity magazines may not be available in some states .