I admit, I used to chuckle at people who would go buy "tactical" anything. And I mostly dismissed the idea of tactical gizmos and doodads—notably, tactical clothing. It often looks silly and, well, isn't appropriate in many settings, like any setting other than the range or manning the desk for Food Court Team 6. But, one day I realized how silly belt clips for phones looked and I stopped using one, which led to carrying a lot more stuff in my pockets. These pockets were filled to the gunwales.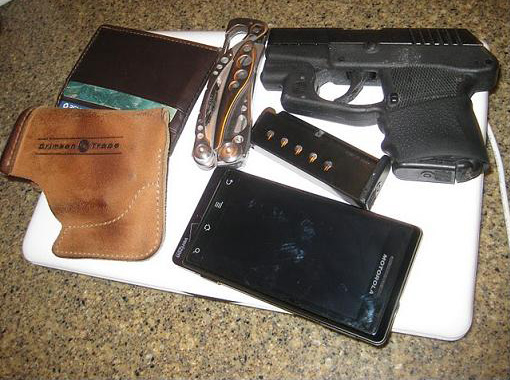 I needed more pocket space. I tried cargo pants, but the lovely Mrs. said that those were a fashion no-no, so I bought my first pair of covert tactical pants. I've been a fan ever since, but that was in the winter.
The trouble with tactical pants, even the covert models, is they're often "heavy duty," which also happens to mean heavy, in general. With temperatures in my neighborhood reaching up to 106 degrees Fahrenheit, I found them a burden to wear in July and August compared to a light pair of khakis. Then, I got my hands on a pair of Woolrich Elite Series Tactical Chino (it has tactical in the name!) and I'm a fan.
In addition to the pants not looking like they belong on a mall ninja, the big bonus is they're lighter than other brands of tactical pants I've tried. They are quite comfortable in hot Tennessee summers, and just as important, they hold all of my stuff.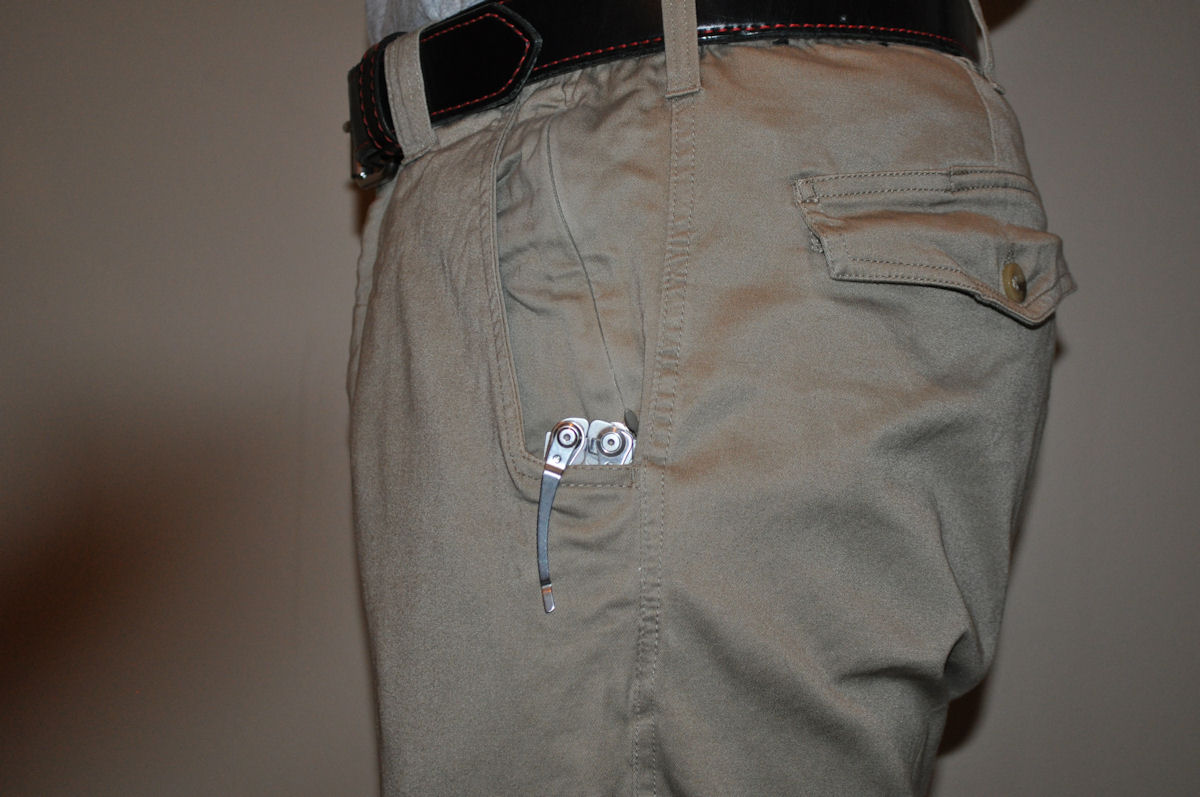 The inner chamber pocket (the pocket inside the pocket) has a zipper and is a good place to store spare magazines, lights, tools and/or other small things. Personally, I keep my keys there and my phone in the actual front pocket. This makes the phone accessible and while the screen avoids getting scratched by my keys. Each pocket has a knife opening and my Leatherman Skeletool fits in them quite nicely and discreetly while remaining vertical.
On the occasion I pocket-carry a gun, it fits in the inner chamber pocket nicely and is supported quite well. This pocket within a pocket is designed to prevent printing, and does so nicely. There are also slots in the rear pockets for knives and other small tools, and an elastic waistband provides plenty of give should you prefer an inside-the-waistband holster.
For me, the big sell is that they're lightweight, comfortable and I don't feel like I'm an extra on the set of some hideous cop drama.