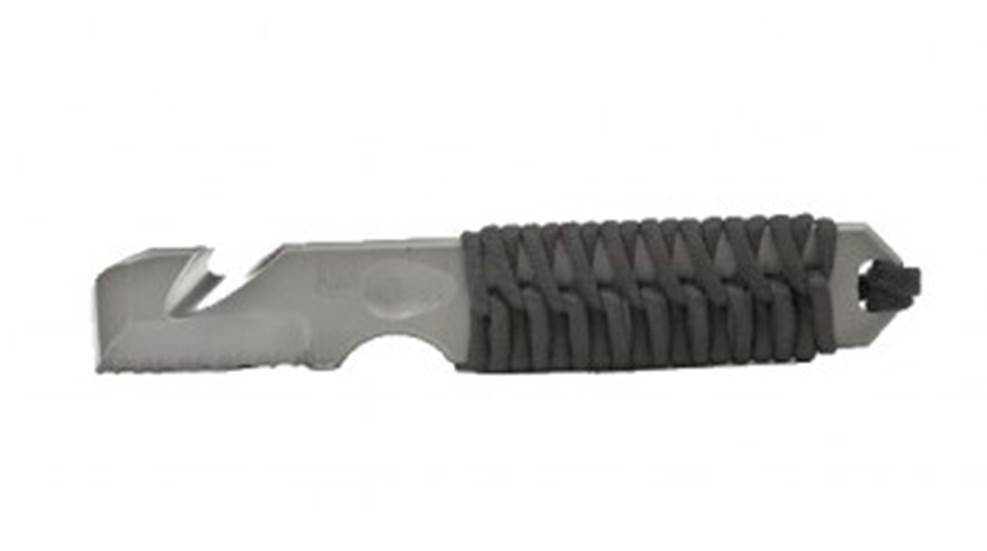 Besides having flat feet, the other malady cops share isn't as well known: their pocketknives bear signs of unprecedented abuse. As crazy as it sounds, the reason is simple. The different nature of their work falls short when attempted with traditional folding knives, which are fundamentally designed for cutting and sticking. Cops, on the other hand, require a different tool for a different job—something capable of fulfilling the duties of a typical blade, yet able to withstand the harsh rigors of duty use, such as pounding, prying and scraping. As a result, it makes sense why our boys in blue are so hard on their blades.
The good news is relief is here in the form of the COP Tool from Wilson Tactical. For those unfamiliar with the company, Ryan Wilson, son of competitive shooting champion Bill Wilson, manufactures quality rifles, shotguns and—you guessed it—knives.
An improvement over folding knives, the COP Tool is manufactured from ultra-tough D2, bead-blasted steel with a hardness rating of 59-60. Its 1 3/4-inch, chisel-tipped blade is an ideal shape for scraping inspection stickers from windshields and year tabs from license plates. Dual thumb divots, milled into the each side of the tool's flats, are positioned just in front of the handle. They, along with a single finger groove—just behind the serrated portion of its blade—provide extra control for those instances when a steady hand is needed for a precision cut. Centered in the top of the blade is an elongated, unimposing-looking notch, which in reality is a seat belt and small-gauge line cutter.
Full-tang construction adds durability to the COP tool, while its paracord-wrapped handle provides the added purchase necessary to use it as a makeshift pry bar. Similarly, the exposed-steel pommel is perfect for pounding or breaking glass. Included with the COP tool is a uniquely braided paracord lanyard—adorned with a miniature skull—along with a kydex sheath designed for inside-the-waistband carry between an officer's standard belt and duty belt.
While the IWB sheath comes across as an applicable carry mode for both civilians and law enforcement personnel, wheelchair-bound people—like myself—may not find it as appealing. Whether the objective is an obstinate desk drawer, or a seized car door due to a collision, the COP tool has a place in the lives of law enforcement, EMTs and civilians.