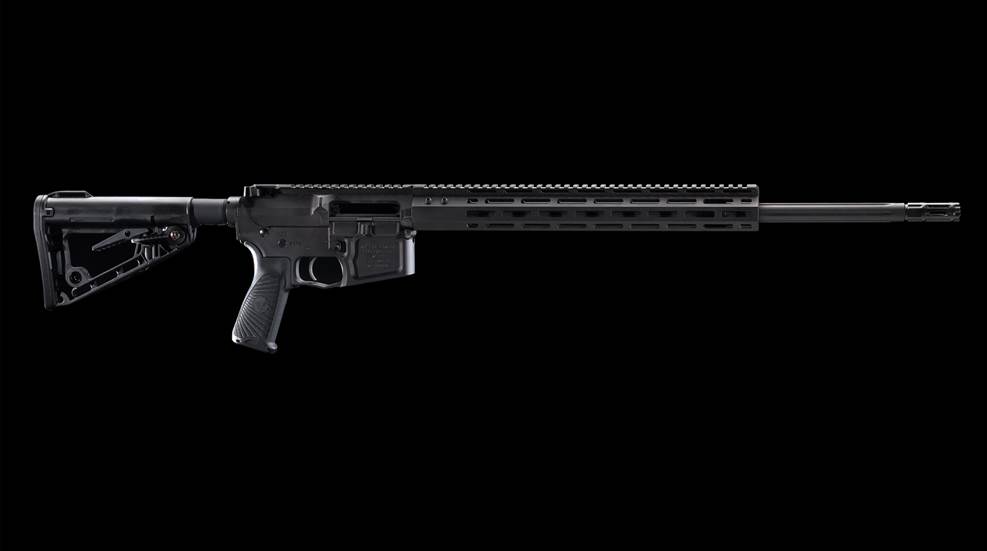 Eugene Stoner designed the AR-15 to be easy to build, easy to disassemble and easy to maintain. It's easy to tear down an AR-15 into its major components, and as a result, it's easy to swap out one of those components for something that is more to your liking. As a result, we tend to think of an AR-15 as the sum of its parts, rather than a rifle in and of itself. Sure, we may start with a rifle made by one manufacturer, but those stock parts soon get swapped out for parts from other manufacturers.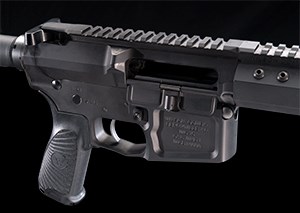 Some manufacturers take a different approach to their ARs, creating guns that are built with high-quality components from the start, resulting in guns that perform to your expectations with a minimum of fussing and updating. Wilson Combat is one of those manufacturers, building AR-15s that produce the results you've come to expect from Wilson Combat, but still leaving you room to make each rifle your very own. 
Wilson Combat was founded in 1977 by Bill Wilson, who has a background as a watchmaker before he got into the gunsmithing business. Renowned for making high-quality 1911 pistols, Wilson Combat also makes other styles of pistols besides the 1911, as well as customized shotguns and AR-pattern rifles. 
While most manufacturers are content to limit their customers to AR-15's chambered in 5.56 NATO/.223 Rem. and/or maybe one other caliber, Wilson Combat AR-15s are available in 14 different calibers. Buyers can choose from everything from the lightweight and speedy .204 Ruger and 22 Nosler rounds to the ubiquitous 5.56 NATO to heavy hitters like .458 SOCOM and 450 Bushmaster. 
Wilson Combat AR-15 Super Sniper Performance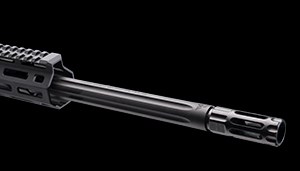 The rifle in particular we'll be looking at today comes from Wilson Combat's "Super Sniper" line of AR-15s, which are rifles that are designed to make shots out at longer ranges. The rifle has a billet upper receiver that is topped with a section of Picatinny rail for mounting an optic, and a billet lower receiver as well. The AR-15 we tested was chambered in 224 Valkyrie and has a 22 inch long fluted match-grade barrel with a removable bird-cage style muzzle device. The gas block is low profile and is connected to a rifle length gas tube. The hand guard is festooned with M-Lok slots for all the additional accessories your heart may desire and there is a BCM grip adorned with the traditional Wilson Combat pattern. 
A Super Sniper comes standard with a Wlson-Rogers Super-Stoc adjustable A2-style stock. Inside the upper receiver is one of Wilson Combat's Premium Bolt Carrier Assemblies, made from aerospace grade 9310 tool steel, which is shot-peened for increased strength. Inside the lower is a flat-faced Wilson Combat TTU (Tactical Trigger Unit) M2, which has a very clean break and tested out at a 4.25-pound trigger pull. 
The purpose of all these features is to create an AR-15 that performs at longer distances than what we expect from an AR-15, and that is just the case with the Wilson Combat Super Sniper. I took one to a recent long-distance shooting class in Wyoming, and the gun performed as advertised. Making first-round hits out to 800, 1,000, 1,200 and 1,400 yards using Federal Premium 80-grain match ammunition was just a matter of math and a trigger press. Accuracy is useless without reliability, however, but my gun just kept on going throughout the three day long class with no reliability problems of any kind. 
Wilson Combat AR-15 Super Sniper Specifications 
Each firearm for review must include the following information, presented as a bullet list:
Manufacturer: Wilson Combat
Model Name : Super Sniper
Caliber (as tested): 224 Valkyrie 
Length: 37.5 inches with stock collapsed
Barrel Length: 22 inches  
Twist Rate: 1:10-inch
Muzzle device: Q-Comp
Finish: Mil-Spec Hard Anodize
Magazines Included: One 10-round magazine
Range Performance 
| | | | | | |
| --- | --- | --- | --- | --- | --- |
| Ammunition | Bullet Weight (grains) | Min. Group (inches) | Max Group (inches) | Avg. Group (inches) | Avg. Velocity (fps) |
| American Eagle FMJ | 75 |  .98 | 1.75 | 1.25 | 2,967 |
| Gold Metal Match | 80 |  .71 |  .87 |  .78 | 2,930 |
| Fusion Bonded SP | 90 | 1.00 | 1.38 | 1.15 | 2,659 |
Every group shot with this rifle and the 80 grain Gold Medal Match ammo was sub-MOA, right out of the box. Not too long ago, a custom rifle that shot anywhere close to MOA groups was considered to be an outstanding long-distance gun, and now you can buy rifles straight from the manufacturer that can achieve even better results without sending them to a custom rifle builder for upgrades and performance tweaks. 
And that's the real value of a Wilson Combat AR-15. By taking the time to build everything with meticulous attention to detail, top-quality parts and rigorous quality control, a Wilson Combat AR-15 gives you customized gun performance, without the build times and costs of relying on a custom gunsmith to create a sub-moa AR-15 from your existing gun. Performance at the highest level begins with the highest level of attention to detail and best parts available, and that's the starting point for a Wilson Combat AR-15. For more information and pricing on this gun, please visit wilsoncombat.com.