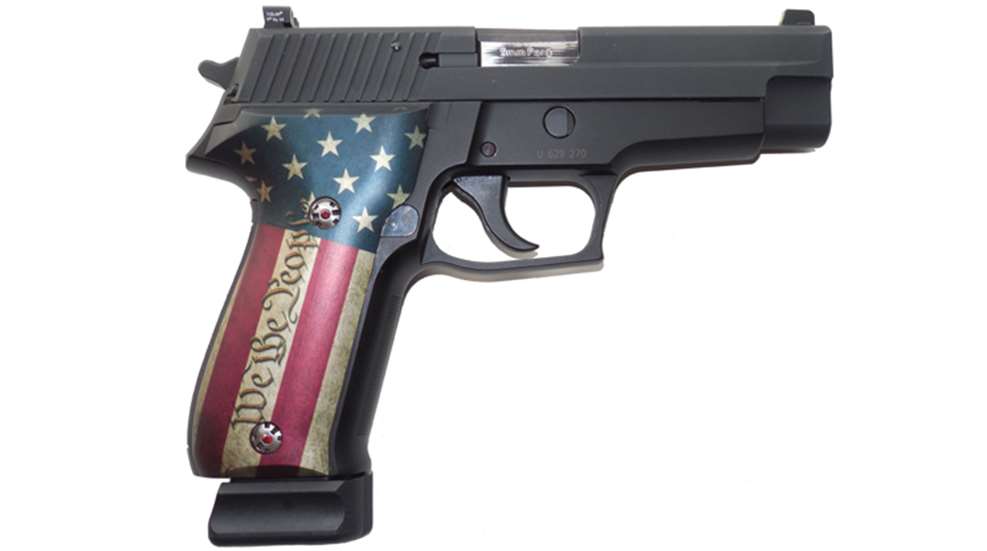 What is it about the urge we have to customize our guns? Sure, most of the time it's done to improve ergonomics, make the firearm easier for us to use or upgrade a piece of equipment. However, when it comes to stocks (the proper name for removable handgun grips), sometimes you want something aesthetically pleasing in addition to useful.
Fortunately, the folks at Wicked Grips have you covered. Currently available for the 1911, Beretta 92 and SIG Sauer P226 and other handguns, Wicked Grips offers a full line of wild design, custom stocks in aluminum, wood and G10. 
The "We the People" design, shown here on the SIG Sauer P226, brings a patriotic and colorful design to your DA/SA SIG. With the opening to the U.S. Constitution and an American flag-themed color scheme, these aluminum grips are designed to not only look good but to offer superior purchase while adding minimal weight.
For an even more eye-catching, custom look, Wicked Grips offers custom grip screws in a variety of colors. Why replace standard grips with outstanding ones while leaving the screws the same old slotted ones? Add a custom set in Orange Sapphire, Blue Opal, Blue Topaz, Garnet or Green Opal screws for a truly unique look.
MSRP: $135 (grips), $55 (screws).