by
posted on May 19, 2021
Support NRA Shooting Illustrated
DONATE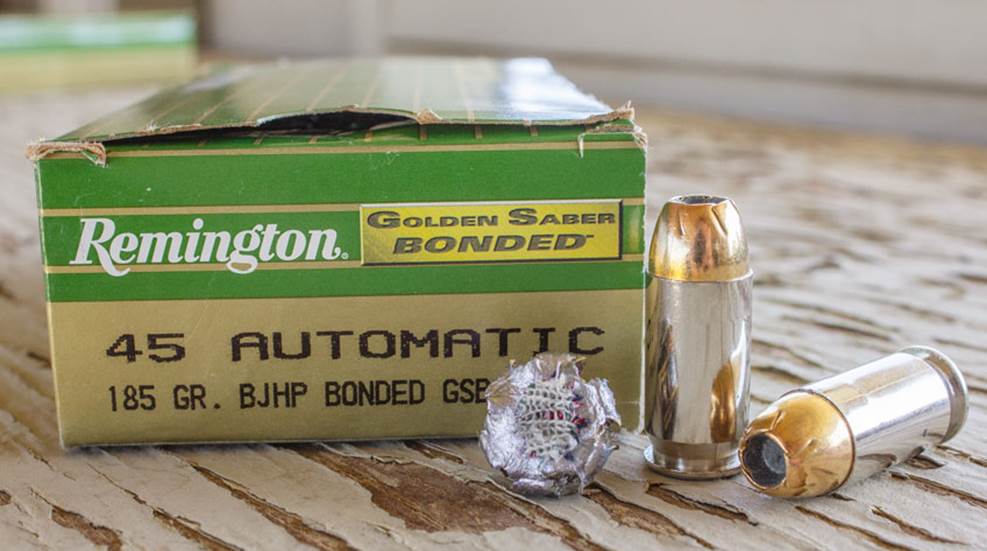 If you're concerned about the future of Remington ammunition, fear not. The future is indeed bright for "Big Green" and its ammo offerings.
Undeniably, we're in the midst of an ammunition shortage due to unprecedented demand. At about the same time all this kicked off, one of the top-three ammunition producers in the U.S.—Remington—was acquired by another company. Not only should this worry shooters who just want to purchase ammunition with little consideration of brand, it should alarm those who have been loyal Remington customers, or who at least have one (or more) Remington loads among their favorites.
Remington's ammunition assets were acquired by Vista Outdoor, which is the parent company of Federal Premium, CCI and Speer ammunition. Given the current, "it's selling faster than we can make it," state of the ammunition industry, this acquisition might lead many to believe that Remington's physical and intellectual properties could possibly be cannibalized by the new owners in an effort to help ramp up production of CCI, Speer and Federal products.
I use and trust several Remington ammunition products and components. So, as you might expect, I've been wondering about the continued availability of these items. At least initially, it looks like business-as-usual at Remington Ammunition; for 2021 it has announced several new shotgun and centerfire handgun and rifle loads. But, the long-term plan for Remington is what matters.
The official statement from Vista Outdoor goes like this: "Vista Outdoor is the proud owner of the Remington ammunition and accessories assets. Ownership fits with our mission of bringing the world outside and producing the world's best ammunition. We also own the rights to the Remington-brand trademark. We acquired these trademarks in Remington Outdoor Company's bankruptcy auction. In order to facilitate the sale of Remington's various business units by the bankruptcy estate, we were required to enter into a perpetual, royalty-free licensing agreement for use of the Remington brand name on firearms by the buyer of that business. Vista Outdoor will not produce or profit from the sale of firearms."
What does all this really mean? I figured going to the source was the best way to sort it, so I reached out to Jason Vanderbrink, president of Federal, CCI, Speer and (now) Remington ammunition. You might have recently seen Vanderbrink in a video where he was debunking myths about the current ammunition shortage; it's only been seen about two million times. According to him, "Remington ammo will stay Remington ammo. Remington has its own dedicated marketing, product management, engineering and production teams who are exclusively focused on 'Big Green' ammo." Just as importantly, Vanderbrink said, "Most of the same products will continue to be offered. While our focus is on meeting demand, we are also investing in innovation and development of new Remington ammo products, so look for those to hit the market in the future."
I asked Vanderbrink about some of Remington's flagship products and if they will continue to be manufactured. He said, "You'll continue to be able to shoot Golden Saber, Core-Lokt, Premier STS and many other classic, favorite loads. In the future, some product lines may be rebranded to increase appeal in the marketplace, but those will still be recognizable to anyone familiar with the original product."
I also asked if Remington might become more of a bargain brand, with Federal, CCI and Speer being the premier ammunition lines from Vista Outdoor. Vanderbrink said that was not the plan, explaining; "Remington will continue to innovate and offer premier performance and price-competitive products in the marketplace for all types of ammunition and for every pursuit."
He also stressed that, "At the end of the day, we are all Vista Outdoor, and if one ammo brand can help the other, we will, just as you would help your own family members. Now that Federal and Remington are comparing notes, we know some groundbreaking innovation and new products will be coming out of our research and development teams as they learn from one another."
As for long-term goals for Remington ammunition, Vanderbrink said, "Supply, Supply, Supply! Our focus is getting the plant up and running to full, operational capacity. We are creating American manufacturing jobs and hiring hundreds to get to work in our Lonoke, AR, facility. Beyond that, we are investing in new ways to make sure everyone who wants to buy a green box of Remington ammo can do that. This includes a revamped website that, once production catches up, will allow folks to order ammo shipped direct to their doorstep."
It would appear that it will not just be business as usual at Remington ammunition. After the interview, I'm convinced it will be business better than usual. Vanderbrink was adamant that, "The same ammo products you are used to and rely on for accuracy and on-target performance will continue to be produced in the same [Remington] plant, by the same talented and driven workers, with the same emphasis on quality, as they always have… Even after 205 years, our best days are still ahead of us."
I feel the best way to look at Remington's acquisition by the Vista family is not as a cannibalization of the competition, but as more of an expansion of an ammunition conglomerate that will strengthen a brand that had fallen into stagnation and mismanagement. At the same time, let's hope Vista Outdoor continues to trust the management of its ammunition division to guys like Vanderbrink. I got the inside track on some exciting stuff the company has in the works and, hopefully, you'll be reading about them in this column quite soon.
The writing has been on the wall for Remington for several years, and with its bankruptcy, the company could have been acquired by anyone. I think the best dog got the bone.