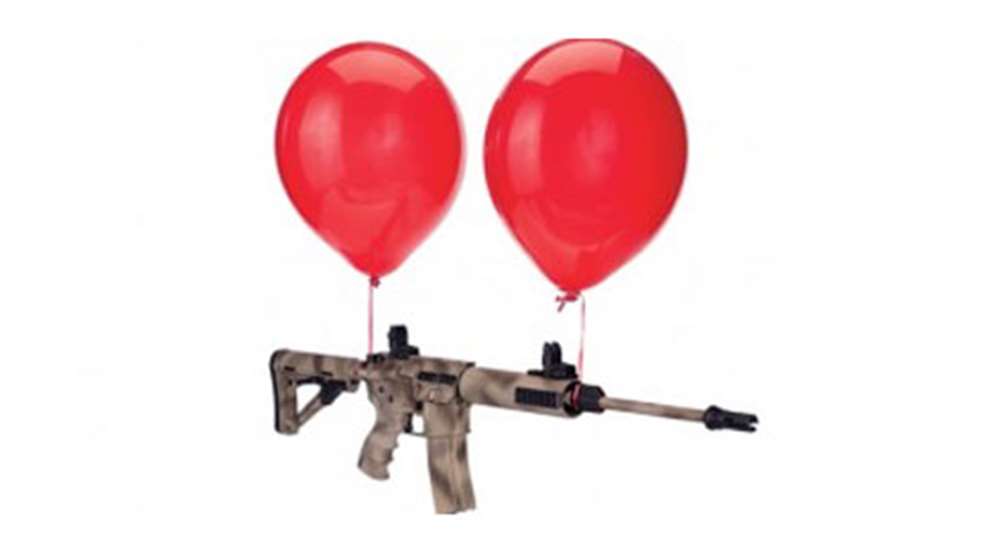 Mammals instinctively put on weight in preparation for the cold and hunger that accompany most winters. Fortunately, that need ended for most humans many centuries ago. Unfortunately, we still bulk up, but only because we do less and eat more. Thanksgiving turkey, Christmas ham, various "winter brews" and a few dozen tree-shaped cookies all serve to leave our belts, pants and knees screaming for summer's sweat-laden mercy. I am the last guy to counsel anyone on shedding pounds, unless of course we are talking about tactical rifles. In that case, I can offer a few ideas that may help compensate for the mid-January table rest suddenly appearing between your neck and knees.
My earliest post-Sept. 11 overseas tours required me to lug long guns in the most severe mountain terrain I have ever seen. I had a healthy amount of previous military mountaineering experience, but working above 10,000 feet in the snow-covered ranges of the Hindu Kush has a way of teaching you the difference between essential and excess. My teammates and I quickly became devotees of the "ounces make pounds" school of thought and set about removing all manner of extras from our equipment. We cut the linings out of Gore-Tex parkas, removed padding from web gear, traded mountaineering boots for light hikers, developed smaller electronics, boiled snow for water, carried dehydrated rations and we eventually got around to removing anything on our rifles not required to send bullets downrange accurately. Toward the end of one grueling tour, I removed all extra metal from my SR-25 rifle. I got rid of excess mounts, unused rail sections and even hacked off a 4-inch length of barrel, eliminating nearly 3 pounds in the process. It may not sound like much, but that kind of weight is noticeable when you wear your rifle around the clock.
Today, I work hard to maintain my laziness, so weight is a major consideration on the guns I carry. Whether working on my own blasters or building a lightweight gun for someone else, I draw on the experience from days past and try to make the guns functional, but portable. Fortunately, today's sporting-rifle market offers many lightweight components to help with our ounce-reduction efforts. Most receivers are made of forged or billet aluminum, and neither option is overly heavy. The Carbon 15, with receivers and other major parts made of carbon-fiber composites, comes in many configurations from Bushmaster. I have only fired one Carbon 15, so I do not know firsthand how well they shoot. At least two companies offer polymer upper and lower AR receivers, but I am skeptical about their long-term durability, particularly in the area of hammer- and trigger-pin holes.
Barrels are a key area where weight can be shed, but the trade-off comes in the way of potential losses in accuracy and cooling efficiency. Heavy-contour .308 Win. AR barrels alone can weigh anywhere from 3.5 to 5 pounds. That is a lot of steel to lug around all day. I built a .308 Win. AR last spring that used a very light stainless steel 16-inch barrel. It shot sub-.5-MOA three-shot groups at 100 yards with several factory loads, but five-shot groups opened up to the .9- to 1-MOA range every time. It was destined for a mountain hunter, so such performance was well within this customer's range of needs. A rifle's intended use will dictate whether or not a trade-off along such lines is OK.
Fluting helps reduce weight without reducing the overall outer diameter of a barrel, and can do so without negatively impacting accuracy when performed correctly. Christensen Arms builds an entire family of lightweight ARs using carbon-fiber-wrapped barrels that are both good looking and advertised to be good shooting as well. I have used carbon-fiber free-float tubes on a handful of my guns without any complaints. The weight reduction over slick aluminum tubes is a scant 2 or 3 ounces, but remember, those little buggers add up quickly.
Backup sights are another place to look for weight savings. Some hunters eliminate them altogether, and depending on your primary sighting system, they may or may not be needed. Magpul's Gen II Back Up Sights are a good option. The housings are polymer, but the mounting bolts and actual sights are steel. I have used a bunch them and find them to be rugged, accurate and positive in terms of zero retention. Good aluminum sights are also available from companies such as Yankee Hill Machine, Midwest Industries and Troy Industries.
A virtual sleigh load of smaller items are available to help shave grams, ounces and even pounds from your shoulder-blaster. Low-profile gas blocks, light quick-detach sling mounts, single-ply slings and polymer magazines all help lighten the load. Whether your tactical rifle spends long hours in your arms, strapped to your front side or accompanies you on the next hunt, reducing weight by fractions of a pound can make your knees and back happier, and may even allow you to go the extra distance. If we all ask for a lightweight component or two this Christmas, a certain team of reindeer may also appreciate the reduced load during their next world tour.