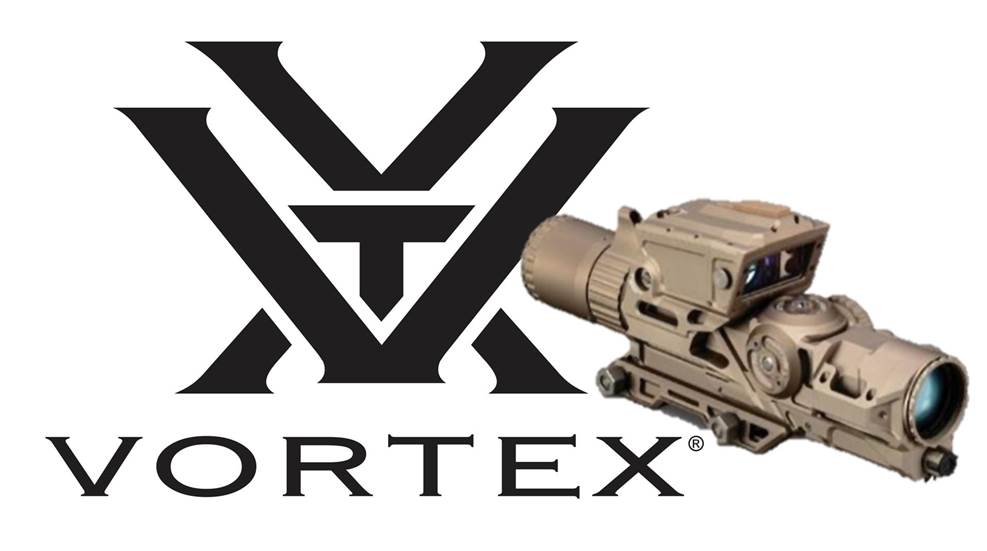 Vortex Optics' Next Generation Squad Weapon-Fire Control (NGSW-FC) submission has been selected by the United States Army. The announcement last week hints that the branch is nearing the end of its search for a complete weapon system—with 6.8 mm chambering—that will replace its M4s and M249s.
The company was awarded a 10-year, firm-fixed-price with a minimum value of $20 million and maximum ceiling of $2.7 billion. Terms of the agreement with the Barneveld, WI-based company, include production and delivery of up to a quarter million XM157 Next Generation Squad Weapons-Fire Control (NGSW-FC) systems.
Vortex NGSW-FC systems are much more than simply optics, though. Their primary missions are increasing accuracy and lethality of our ground troops, while surviving the abuse of combat, but the variable-magnification optic with a backup etched reticle also brings a variety of advanced technologies to the battlefield. They include a laser rangefinder, ballistic calculator, wireless communication capability between Soldiers, atmospheric sensors, compass, infrared and visible aiming lasers, and a digital display overlay. 
The contract provides the U.S. Government with the ability to procure the Vortex fire-control systems for a minimum of 10 years, as well as supporting accessories, spare parts, repairs and engineering services. The agreement also includes requirements for potential foreign military sales as well as other Department of Defense Services.
The NGSW-FC will serve as the fire control for the selected Next Generation Squad Weapons, on both the rifle and automatic rifle. The XM157 is planned to be used as the Army's rifle combat optic, close combat optic and machine gun optic for Soldiers in the Cavalry Scouts, Combat Engineers and Infantry.
Testing and review to determine the firearms that will win the Next Generation Squad Weapon contract are still underway. Submissions, all chambered in a new 6.8 mm cartridge, from SIG Sauer, Lone Star Future Weapons/True Velocity and Textron are the three finalists under consideration.