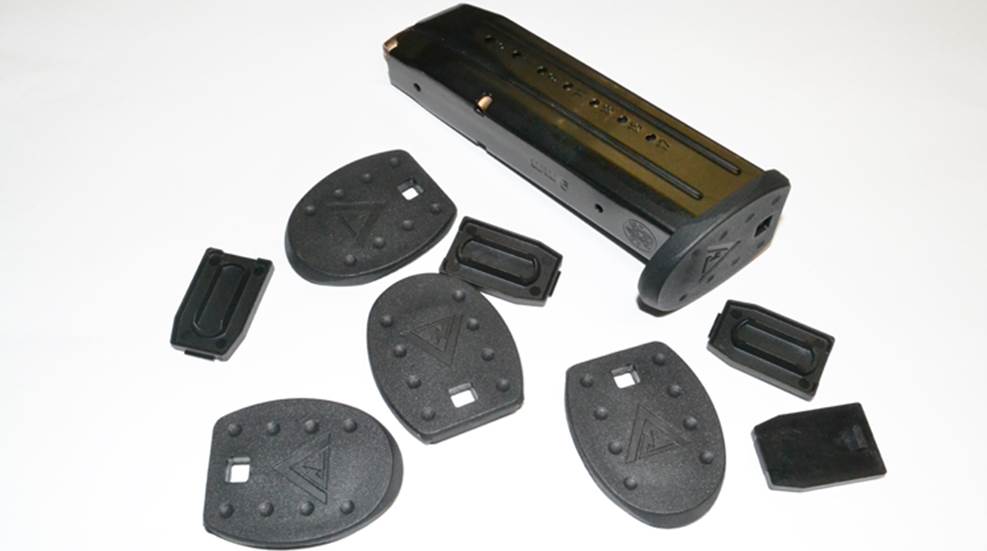 Whether you're reaching for a reload, or trying to remove a recalcitrant magazine from your pistol, having an extra little something to grab really helps. Factory floorplates are designed to fit flush with the handgun, not provide an edge for easier transitions.
The Vickers Tactical floorplate for the Smith & Wesson M&P series of handguns, gives that little extra edge you can grab onto when things get hectic. Whether you're retrieving a reload from your belt carrier or manually evicting a stuck magazine from your pistol, the scalloped and scored floorplates offer just a bit more purchase to grab ahold of when you need it most.
The floorplate installs in seconds and couldn't be simpler. Once the factory floorplate has been removed and the metal plate taken off the spring, install the polymer mounting pad over the spring, then slide the oversize Vickers floorplate into position. One click and it's done, and you're ready for rapid reloading.
MSRP: $21.50 for a package of 5 floorplates.