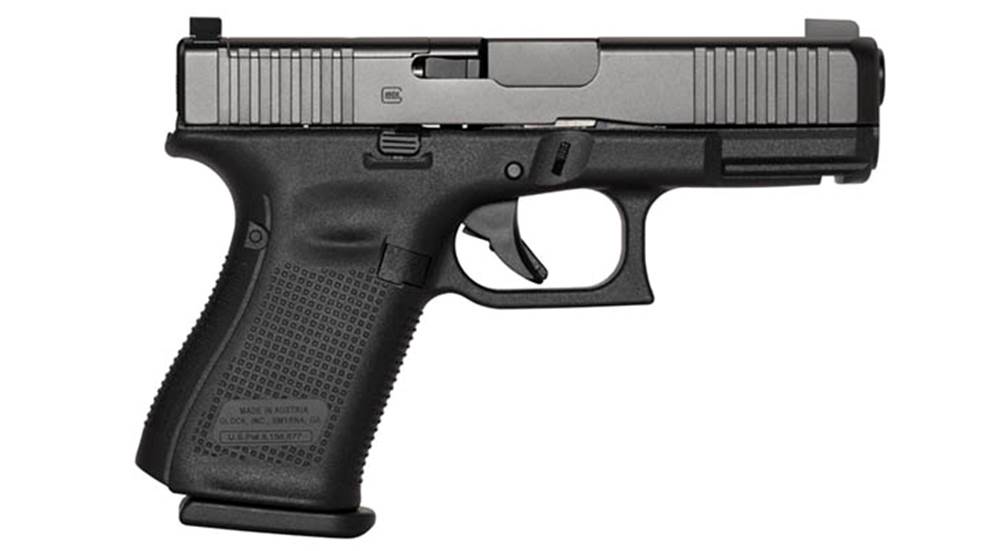 The U.S. Coast Guard (USCG) has selected and begun fielding 9 mm Glock 19 Gen5 MOS pistols after a thorough review of testing results. The move replaces an aging fleet of .40 S&W-chambered SIG Sauer P229 DAK sidearms that have been in service since 2006.
"Glock is honored to support the requirements of the USCG and provide a weapon solution that delivers on unmatched performance and value in any environment," said Glock vice president Josh Dorsey. "The comprehensive testing and evaluation process conducted by CBP demonstrated the Glock pistols lasting reliability that instills confidence in those who use it to go into harm's way."
The purchase is being made under terms of a $85 million, 10-year contract announced earlier this year between the U.S. Department of Homeland Security (DHS) and Glock. The agreement allows any agency that is part of DHS—which includes USCG during peacetime—to procure the company's sidearms under its terms. 
The Coast Guard's maritime law enforcement mission includes jurisdiction in domestic and international waters. It is charged with protecting America's economic, national and border security as serving as America's maritime first responder. It performs a variety of search and rescue operations on the high seas and ground, as well as disaster response—particularly during hurricane season.
The USCG acquisition objective was fulfilled by Glock within four months of the initial purchase request. CBP's extensive solicitation process, which included independent testing by the Institute of Justice Laboratories, comprehensive field evaluations and direct input from 16,000 CBP law enforcement personnel, helped guide the selection by USCG.
The CBP award incorporates Glock's newest 5th Generation technology pistols. Precision machining in the slide makes the company's MOS (Modular Optic System) models ready to accept most of today's reflex sights that are popular on self-defense handguns.