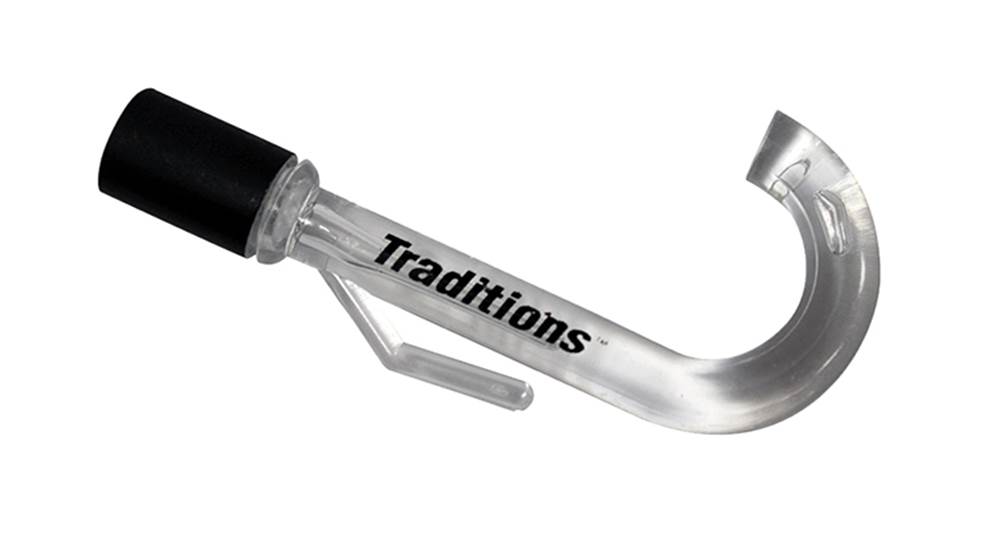 One of the must-have pieces of gear for any firearms enthusiast is a good bore light.
Traditions Firearms
announced the addition of
two bore-light models
to its accessories lineup, one designed for use on muzzleloaders with bores larger than .50-caliber and one for use on all other firearms.
The new bore lights feature an LED design that works with the shape of the tool in order to provide brighter and long-lasting illumination inside of a firearm bore. To use the light, simply twist the tailcap to turn the LED light on and insert the other end into the cleared bore to examine the barrel of a firearm. The light provides 500 hours of use.
Bore lights are essential accessories for any firearms owner, providing an easy way to check for obstructions, ensure a clean bore and to examine potential firearms purchases and ensure that the bore is clean and free of pitting or other tell-tale signs of neglect.
The two bore light models from Traditions Firearms retail at a suggested price of $12.95.