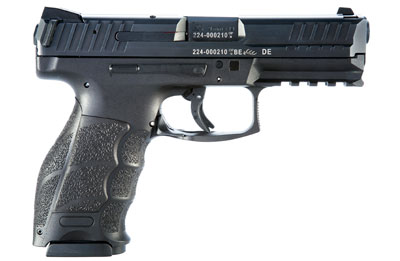 The H&K VP9, which graced our September cover, proved to be an excellent handgun in our testing. That said, it is not revolutionary in terms of design. It is a polymer-frame, semi-automatic handgun, and there's only so much any manufacturer can do cosmetically with such a platform. Does it look like the Walther PPQ? Yup.
Superficially, these two handguns look similar. And, to a great extent, they are functionally similar in that they are both striker-fired pistols with trigger-guard-mounted magazine releases (although the new PPQ M2 has a frame-mounted mag-release button). But the overall feel of the two guns (along with some other details, like the presence of interchangeable grip panels on the VP9) are quite distinct.
The VP9 is not as top-heavy as the Walther, and its mag release, while not in the ideal position for those used to Glocks or 1911s, is significantly easier to actuate because it is about half as long as the similar unit found on the PPQ (so the part needing to be depressed is closer to the thumb). That said, both the H&K and the Walther are solid pistols, and we think either would make a fine choice for self-defense.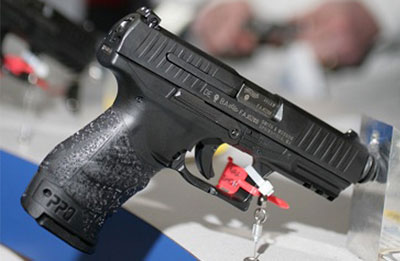 Ultimately, the choice between the two would come down to personal preference. In fact, you could make a strong case for the choice of defensive handgun coming down to personal preference for the majority of quality striker-fired pistols on the market today, many of which strongly resemble other models in both form and function.
So, while we can't blame anyone who confuses these cosmetically similar handguns, we would caution against assuming they are identical just because they look alike.