Wandering, whether for a day or until your whiskers touch the floor, can be a great adventure. Yet even the most daring of those who wander have a trusty, durable bag to protect their valuables. A bag like Grey Ghost Gear's the Wanderer.
The Wanderer is a waxed canvas messenger-style bag that has off-body concealed carry features. A zippered, hook-and-loop backed pocket to the rear of the bag offers users plenty of room for a handgun and spare mags. The pocket is pleated so the weapon won't imprint remaining a secret to those around.
The Wanderer has an adjustable carry strap, has two large pockets on both ends and a pull-over courier-style flap that secures with two magnets. The body flap contains two zipper pockets, tricot lined, for smart devices and other small valuables.
The interior of the bag is divided into two large compartments. The smaller of the two can hold items such as laptops, books or magazines, while the larger compartment can hold a PDW with stock collapsed and a side release web-and-buckle secures contents from spillage.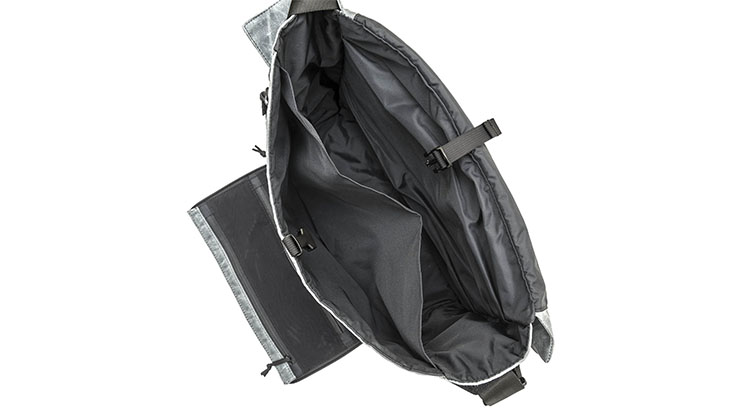 The Wanderer will keep all of your items organized, secure and dry. The bag is durable and strong, and will hold together for every day trip, midnight adventure or week-long journey.
MSRP $235