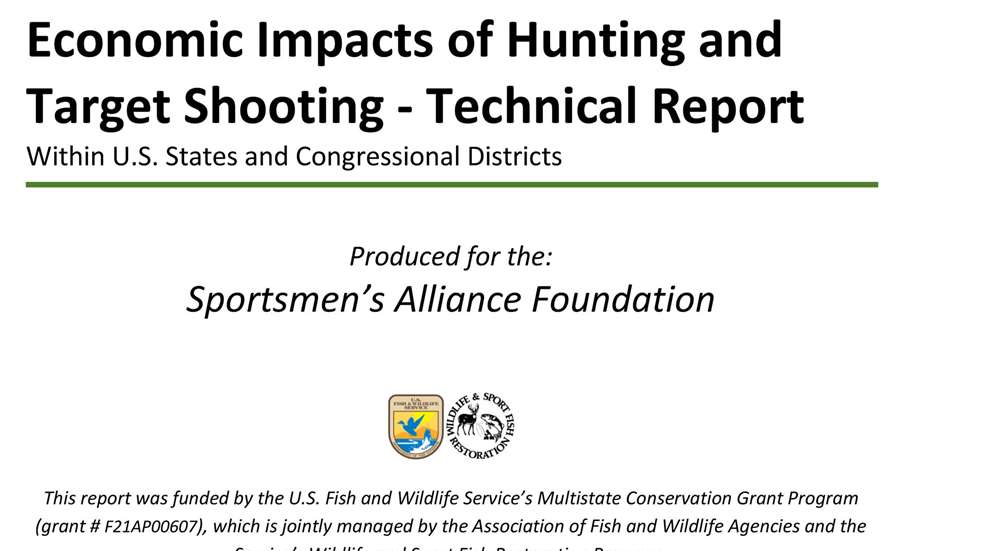 Southwick Associates released an "Economic Impact of Hunting and Shooting in 2020" report this month that estimated Americans spent 398,396,200 days target shooting that year. The figures also dissect participation by firearm used—handgun, rifle, shotgun and muzzleloaders, with each accounting for 166,824,400, 134,735,200, 110,382,000 and 18,032,200 days, respectively.
The report found the economic impact of target shooting nationwide came in at $39.448 billion and supported 281,200 jobs. Taxes generated by the activity totaled $3.158 billion at the federal level and state and local governments collected another $2.247 billion.  
The study also provides a state-by-state breakdown of the number of days gun owners were behind a trigger that year. Texas had the highest total in the nation, coming in with 31,839,000. California logged 31,316,800 and Tennessee pulled in a distant third at 22,266,600. Hawaii was last among all the states, with 463,800. The District of Columbia was further behind at 369,600.
Texas and California again led the way in handgun shooting, logging 14,680,000 and 12,613,000 days, respectively. Florida's 9,379,200 claimed third-place honors.
As for rifles, California saw them most at the firing line in 2020—10,696,600 days. Texas dropped to second with 8,893,200 and Tennessee rounded out the top three (6,633,400). The same trio were on top when it came to shotgun use, although Tennessee moved up a position.
The muzzleloading list is different than the others, with North Carolina leading at 1,425,400 days of target shooting. Florida's 1,191,800 claimed second and Alabama rounded out the top three at 1,087,000.
As for how many people are gainfully employed in each state by the pastime, Texas led with 18,400 jobs directly created by target shooting. In California the figure was 17,300 and Tennessee came in at 13,200. Nationwide, target shooting generated $12,785,000,000 in salaries and wages.