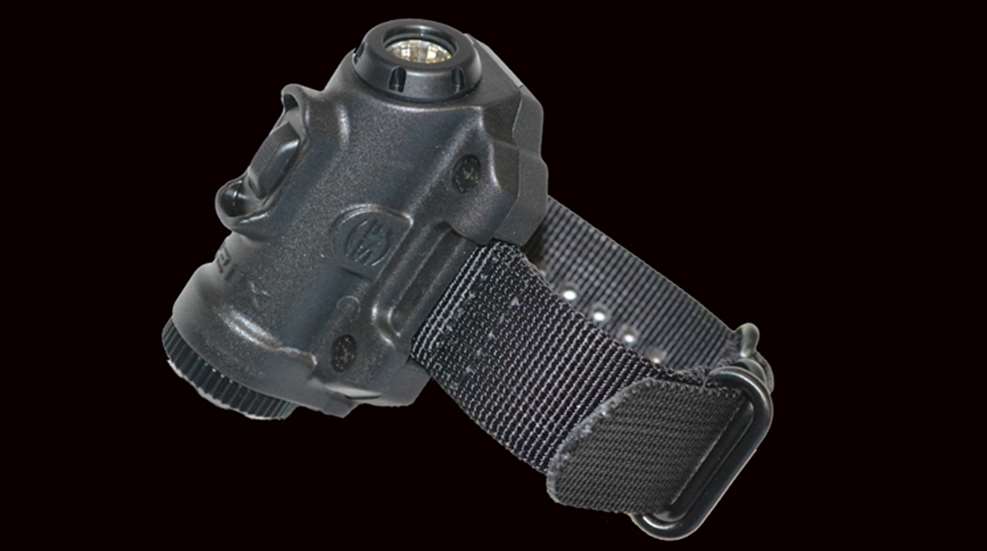 It's an age-old conundrum: we are more likely to encounter bad behavior at night than during the day. Knowing that, we strive to best equip ourselves to handle all possibilities. How, then, to best know your target and what's beyond it in the dark, while simultaneously avoiding pointing your muzzle at something you don't want to destroy?
There are numerous methods for operating a handgun in one hand while maintaining a hand-held flashlight in the support. There are weaponlights that attach directly to your firearm, some even with instant activation. These methods, however, have significant drawbacks: for the first, you are relegated to single-hand operation of your firearm while simultaneously trying to perform a completely different task with your support hand. For the second method, in order to illuminate something, you have to point your muzzle at it.
SureFire's 2211X Wristlight presents a third option. Strapped to your support hand, it can light up an area without pointing your pistol in that direction, yet should a threat be encountered, the support hand can perform its intended function while still providing an illumination source. It's an ingenious solution to a problem that's been around as long as hand-held lights.
With three different settings, illumination can range from low-light maneuvers on low (15 lumens, giving a run time of 13 hours), to mid-range (60 lumens, for a run time of 7 hours) all the way up to a respectable 300 lumens (1.5 hours) on high. Power comes from a single 123A battery easily replaced through the back of the unit. The Wristlight is activated by a single large button on the top of the unit, and can be turned on high with a single push, or cycled through the three settings (high-med.-low) by pressing the button in rapid succession.
Sure, there are slight changes that need to be made for this setup, like remembering to strap the unit on when needed, but overall it's a good compromise between maintaining support and keeping good muzzle discipline.
MSRP: $169.99.